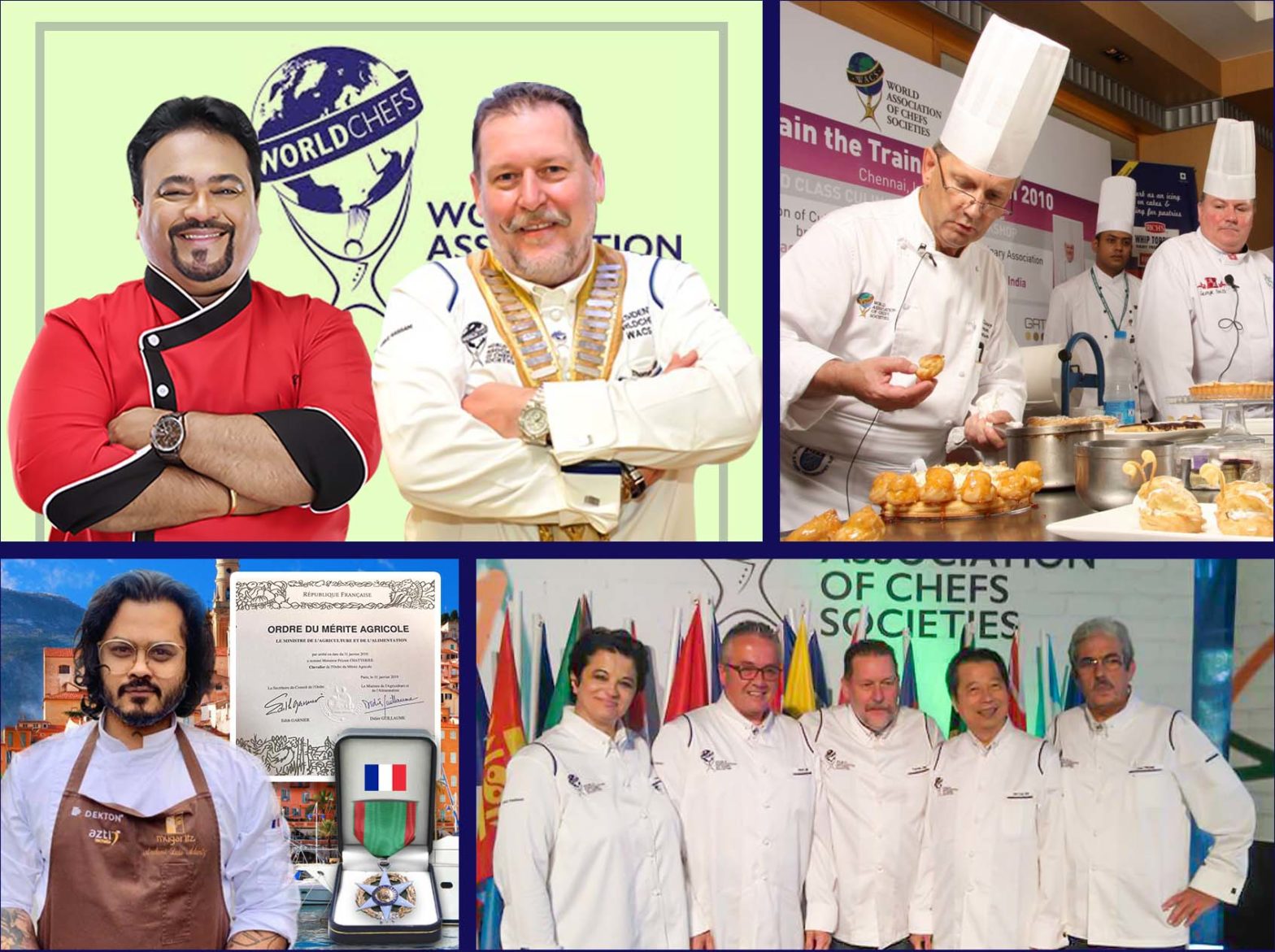 World Association of Chefs Societies
NIPS Hotel Management scaled greater heights as it received recognition from The World Association of Chefs' Societies. NIPS has recently been awarded the Recognition of Quality Culinary Education Quality Mark. It is moment of pride for NIPS to be recognised by the global network of chefs associations. Founded in 1928, at Sorbonne in Paris, The World Association of Chefs' Societies, is a dynamic global network of more than 100 chefs associations representing chefs at all levels and across all specialties worldwide. The organisation has more than 10 million members from 103 countries.
NIPS students have the opportunity to connect with +500,000 global Worldchefs members and hospitality professionals, offering +35,000 jobs worldwide. It helps to scout from +6,000 employers globally.
The domains focussed on by the apolitical organisation will aid the students in their educational development. The training programmes will help the students gain a better understanding of the industry. Conferences and workshops serve as learning platforms for the students.
The training manuals and classes conducted by chefs from all over the world help the students in realising and showcasing their potential.
Besides that, the enormous network serves as a platform for exchanging ideas and connecting with chefs across the globe, paving way for new opportunities internationally as well.
The focus on aspects of humanitarian and sustainability also helps to inculcate social values and serve the society at large.
It has been a continuous commitment of NIPS to adapt to the flexible dynamics of the industry. NIPS has delivering global standards for quality culinary education. It aims to exceed the standards in the future, to keep abreast of the changes of the global village.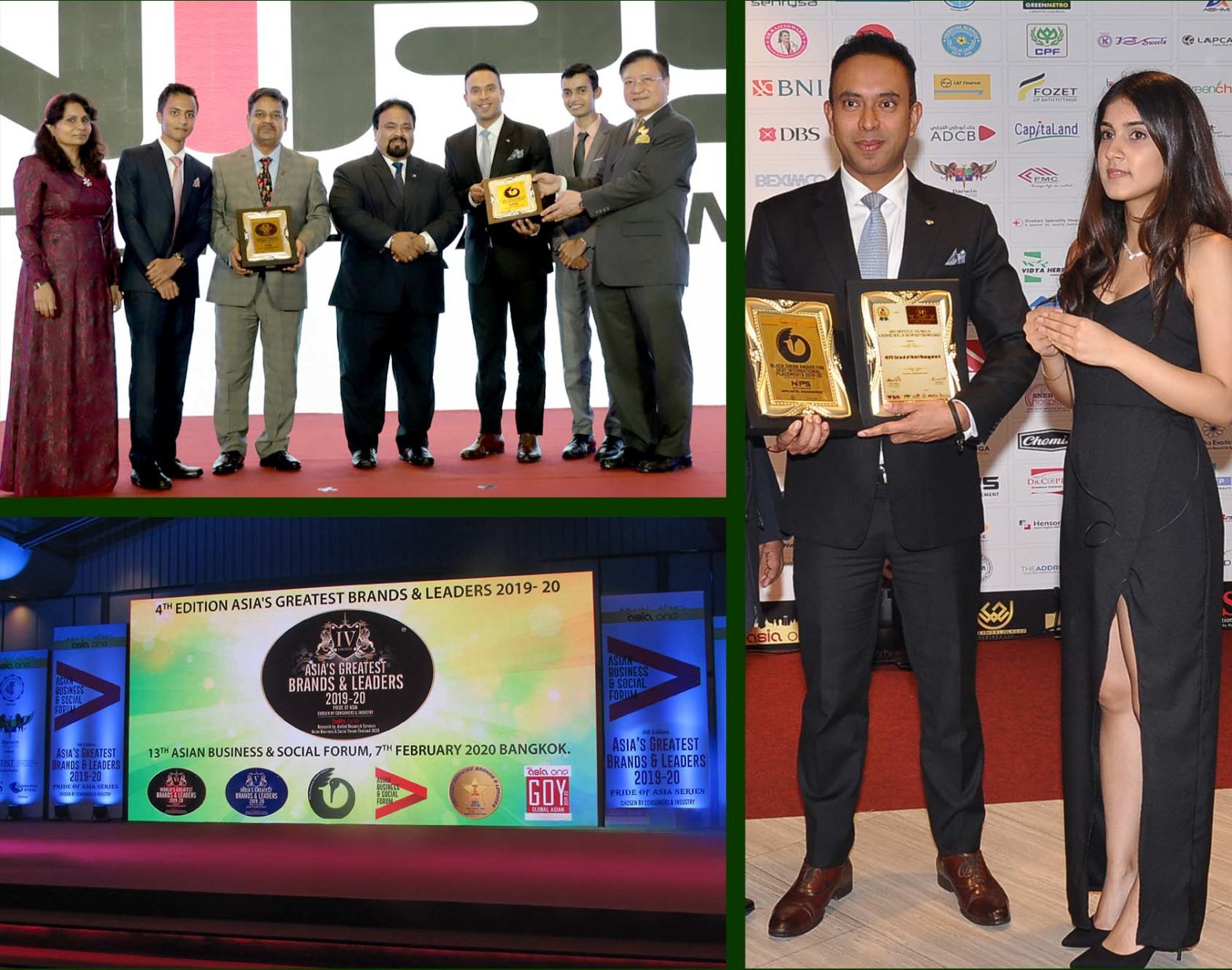 Best International Placement Award
NIPS Hotel Management has been built on a tradition of providing with quality education and unparalleled placements for close to three decades now. NIPS achieved a milestone and has recently been awarded with the"Black Swan Award for Best International Placement", 2019-2020 at the 13th Edition of Asian Business & Social Investor Forum 2019-20 & 4th Edition- Asia's Greatest Brands & Leaders 2019-20. The grand event was held at The Marriott Marquis Hotel, Bangkok, Thailand, and the event was marked by the presence of eminent personalities from across the globe. NIPS Hospitality Group has been proudly decorated with the industry's top honors. Maintaining the undisputed legacy of quality placement all across the continents, NIPS added a feather in its cap with this award.
The graduates of NIPS Hotel Management learn to become important members of the global hospitality industry. Their qualifications enable them to travel the world and share with others, their passion for leadership and creativity. The high and quality placement statistics of NIPS enables the students to intern with the icons and enable them to either work abroad or settle as a permanent resident in countries like USA,England, France, Canada, Germany, South Africa, China, Thailand, Singapore, New Zealand , Australia, Russia and so on.
Most of them are associated with renowned multinational brands like JW Marriott, Hilton, Taj, Oberoi Hotels and Resorts, Hyatt, Westin, Sheraton, WelcomeGroup, Leela Group, Qatar Airlines, Indigo, Spice Jet, Emirates, Royal Caribbean Cruises,American Cruise, Sodexo and so on.
Right from the first batch of students, who graduated in 1996, the noteworthy designations of NIPS alumnni in all countries have brought laurels for NIPS. They are now well established as General Managers, Executive Chefs, Food & Beverage Executives, Front Office Executives, Executive Housekeepers, Wine experts, mixologists, Cruise Managers, Guest Relation Executives, and so on.
There has been a paradigm shift and Hotel and Hospitality education has evolved over the years and our alumni is not confined to a specific niche of domain in this industry. NIPS alumni are shining in Cruise lines, Airline Catering & Cabin Service, Food & Confectionery Production, Multiplex, Health & Wellness, Institutional &Industrial Catering, Retail sector, Event Management, Tour Operators, Travel Agencies, Government sector like Army, Air Force and Navy, Railways and other Govt. and public sectors to name a few.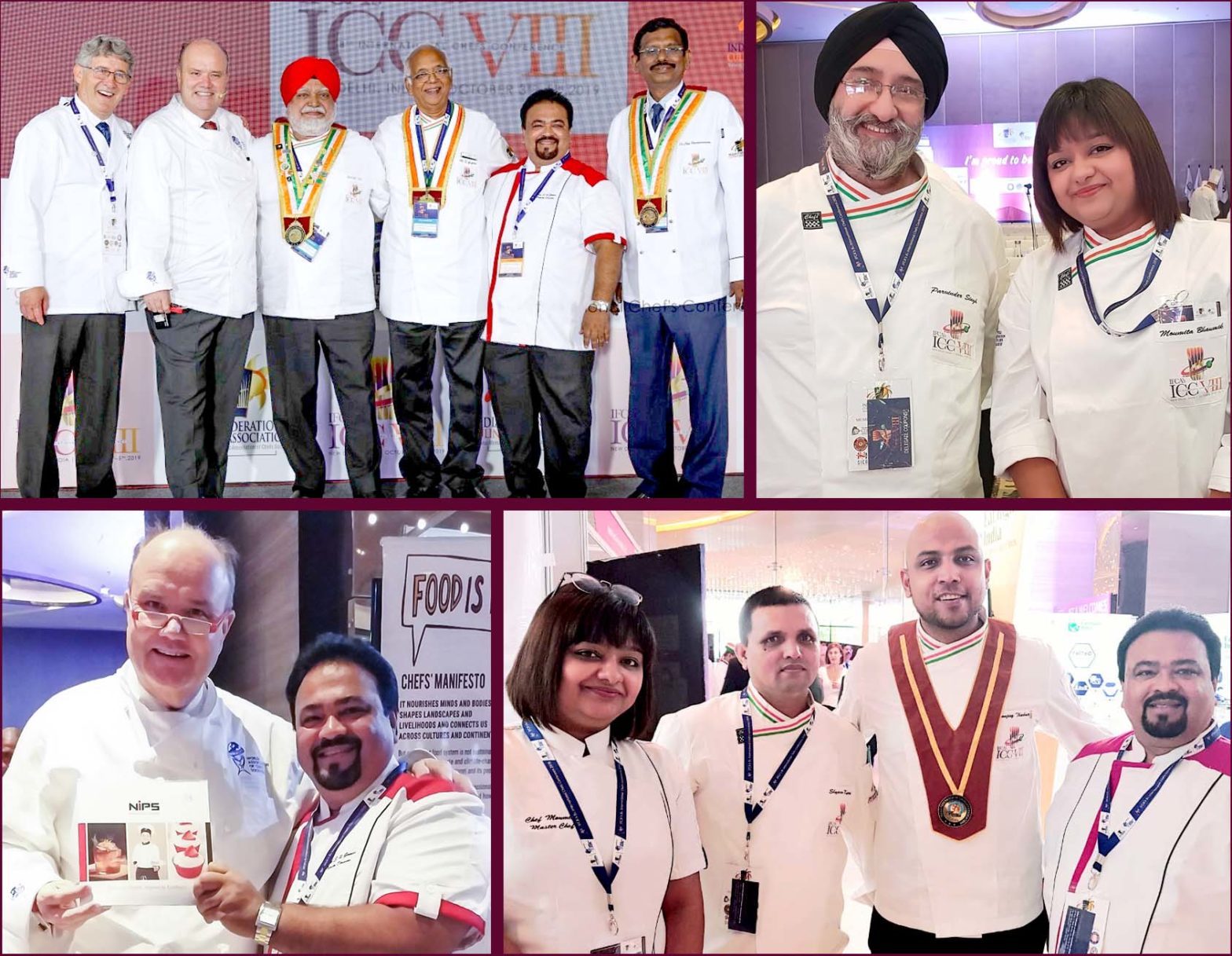 Accredited Member of IFCA
The Indian Federation of Culinary Associations (IFCA), the only association of culinary professionals recognized by the Ministry of Tourism, Government of India as a nodal body of Culinary Professionals representing Chefs of India, recently accredited NIPS School of Hotel Management.
Bent on developing culinary profession and to portray Indian cuisine on the global platform, IFCA was formed, hoping to promote culinary knowledge and propagate various kinds of cuisines and to bring obscure culinary styles and practices to the forefront. IFCA aims to connect culinary professionals across India and globally and promotes goodwill by setting high ethical standards. IFCA also aims to build a community of emerging culinary enthusiasts, encouraging them to connect with the industry at large.
IFCA represents India globally in culinary events like – World Culinary Congress, Asia Pacific Forum of the World Association of Chefs Societies, World Pastry Challenge, Bocuse d'Or Global Competition, World Culinary Olympics, and so on.
IFCA is also a recognized national member of the World Association of Chefs Societies (WACS).
The IFCA Young Chefs Association of India, a platform for all Indian Chefs aged 18–27 years old, provides opportunities for Young Chefs around India to connect and share with each other to promote and educate about the hospitality industry.
The accreditation by IFCA will help the students of NIPS by paving new opportunities to advance their careers. The workshops, training sessions, conferences, workshops, symposiums will empower the students to better their skills and exchange information over a large network.
The students will be learning from and will be mentored by chefs from all across the world, helping them to keep abreast of the global village. This will help them to be placed internationally.
Regional and national level culinary competitions sculpt way for recognition amongst contemporaries.
Social values are also emphasised on by supporting the underprivileged by conducting charity events.
This accreditation will serve as a vehicle to be placed and recognised on the culinary map.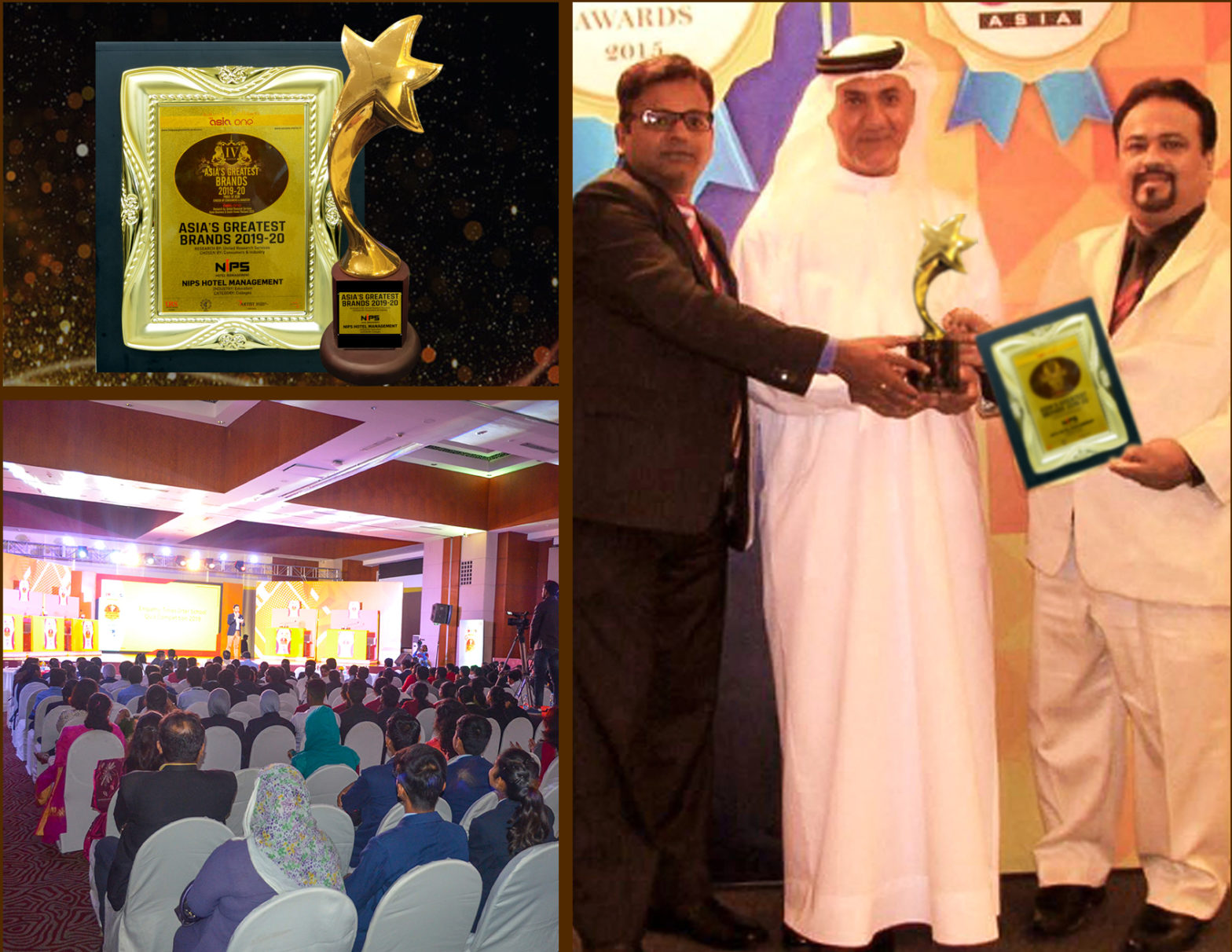 Asia's Greatest Brand Award
13th Edition of Asian Business & Social Investor Forum 2019-20 & 4th Edition – Asia's Greatest Brands & Leaders 2019-20 held at The Marriott Marquis Hotel, Bangkok, Thailand on 7th February, 2020, was a glittering event marked by the presence of eminent dignitaries and consuls from across the globe.
It was a moment of glory and pride for NIPS Hotel Management to be awarded with the "Black Swan Award for Best International Placement" 2019-2020. Maintaining the undisputed legacy of quality placement all across the continents, NIPS added a feather in its cap with this award. The award was received by Celebrity Chef Joseph Uttam Gomes, Deputy Director; Mr. Samrat Dutta, HoD Academics, NIPS Hospitality Group. What made the magnificent evening more special for NIPS was that, the award was also received by NIPS alumnus Mr. Sukamal Mondal, General Manager of the Oriental Residence Bangkok, part of Onyx Hospitality, emphasising the eternal relation between the teachers and the students even beyond the four walls of the classroom and beyond the curriculum. Alumni Sivaji Dutta and Saraswat Mondal, both F&B Associates currently associated with Rembrandt Hotel & Suites Bangkok, were also there to receive the award.
It was twin celebration for NIPS as it was also recognised and felicitated with the award of "Asia's Greatest Brands", 2019-2020. The presence of the students of NIPS globally and their contribution to the industry is reflected in this award. NIPS is a robust organisation portraying positive image and creating and sustaining goodwill in the industry. It is milestone to be recognised and felicitated at such a mammoth event, making NIPS all the more bankable.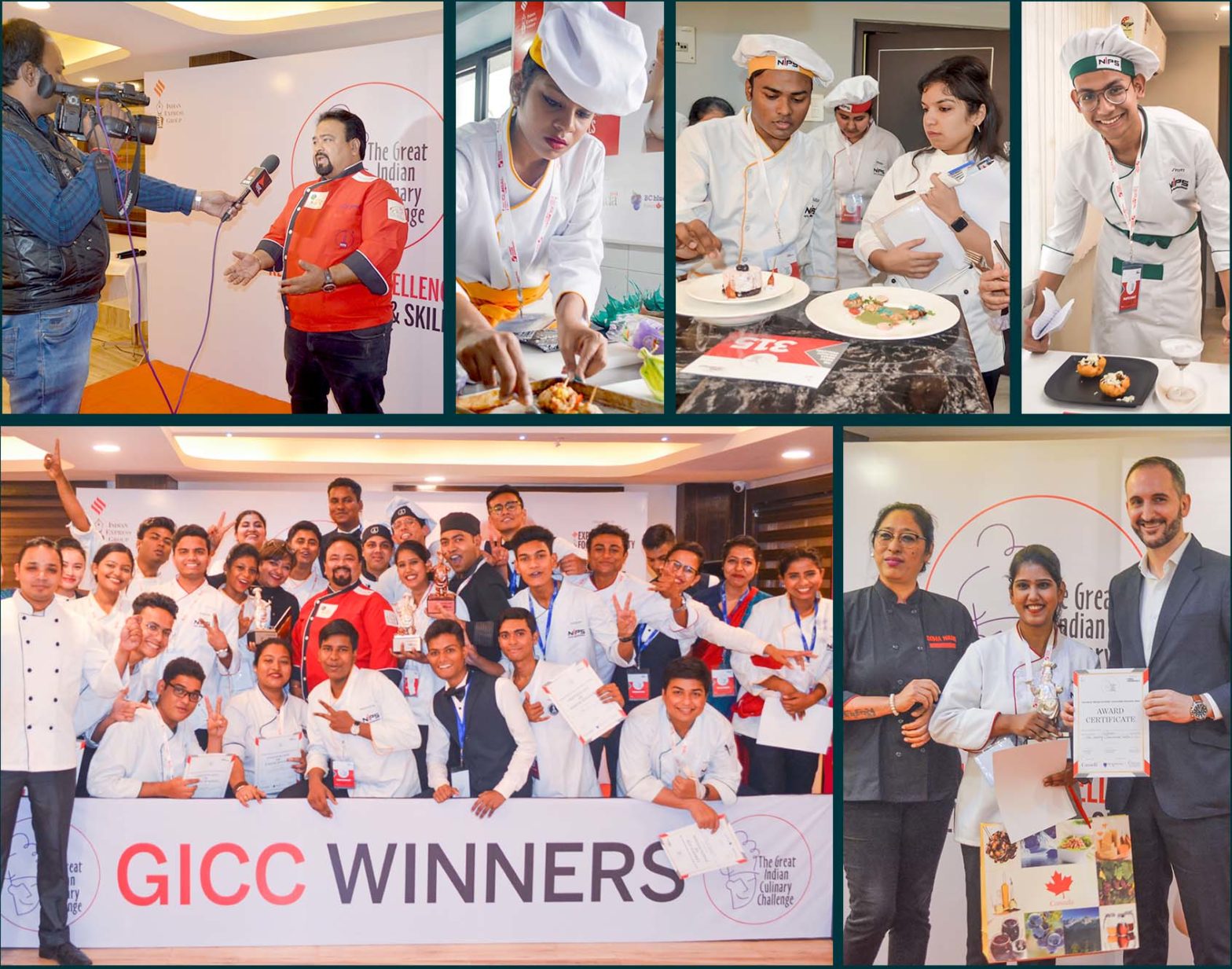 The Great Indian Culinary Challenge
The Great Indian Culinary Challenge (GICC) concluded recently on Thursday, 30th of January, 2020. The programme, an initiative by Express Food and Hospitality, was inaugurated by Mr. Vivek Pathak, Managing Director, NIPS Hospitality Group; Chef Michael Swamy – a food stylist, writer, restaurateur, food photographer; Chef Gautam Chaudhry, a pioneer of the trend of Progressive Indian Cuisine; Mr. Nisheeth Srivastava, Principal, Institute of Hotel Management Catering Technology & Applied Nutrition, Kolkata; Mr. Michael Hawkins from country partner Canada; to name a few. The competition witnessed more than 100 budding culinary enthusiasts and professionals battling it out to be crowned as the winners.
The two tiered competition – one for hospitality management college students, and the other for professionals, live cooking in International and Regional cuisine categories, provided with a platform to showcase their skills and to gain and share knowledge. The participants, representing reputed hotels like ITC, Vivanta by Taj, Howard Johnson, Abcos Restaurants, Lalit Great Eastern, Chai Break; and institutions, whisked their best creations and left the judges spellbound. The esteemed panel of judges consisted of eminent personalities of the culinary world, including Chef Michael Swamy, Chef Gautam Chaudhry, Chef Yuvika, Doma Wang and Kaniska Chakraborty; and assisted by Celebrity Chef Joseph Uttam Gomes, Deputy Director and Chef Moumita Bhaumik, Chef Cuisiner de Sp'ecialite. The event comprising the competition, also had an array of events like Master classes,Workshops on Food Media, Food Styling & Photography, Culinary Artistry and so on. The participants and guests had the opportunity of learning from the stalwarts of the industry, including from, Chef Yuvika, Doma Wang and Kaniska Chakraborty.
The event wrapped up with the Award Ceremony, where the participants were marked on various parameters. The competition saw the passion of the chefs which transpired into their marvellous creations on the plates. It was raining awards for NIPS Hotel Management, Kolkata, the venue partner of the event. NIPS bagged three prizes across the two categories for students- Live Cooking, International and Regional Cuisine. The students of NIPS edged past other colleges and Ushasi Roy Choudhury and Bharti Kumari bagged Silver for "Chicks Island; and Once in a Blue Moon"(Regional) and "Crispy Chicken Tortilla; and Blueberry Parfait" (International)respectively. Kushal Halder won Bronze for "Herbs crushed lamb rack coated with Harrison sauce; and Macha green tea and blueberry mousse"in the International category.
The event inspired other young chefs to embark on such a unique opportunity and provided with an exposure to other chefs in different realms across the culinary domain.