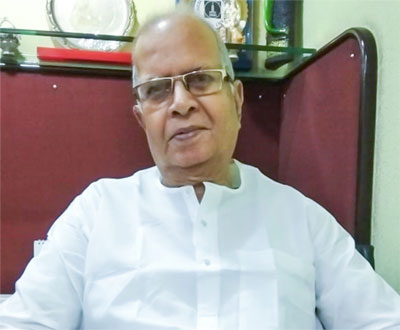 Late Shri P. D. Pathak
Founder Chairman
Shri P.D. Pathak; Chairman, NIPS Hospitality Group, retired as Vice President, Nicco Corporation Limited(NCL) , the flagship company of Nicco Group prior to his association with NIPS. The staunch personage was associated with NCL, which, for more than six decades has been one of the pioneers in the Indian cable manufacturing industry; with Nicco Park; Nicco Projects; and other renowned Nicco ventures.
A name to reckon with, Shri P.D.Pathak was the Chairman of National Institute of Personnel Management (NIPM) – the only all India body of professional managers engaged in the profession of Human Resource Management, Industrial Relations, Labor Welfare, and Training & Development in the country. His composed self and pragmatic outlook have helped him to manoeuvre Unions seamlessly and successfully circa 1970s -1990s, by providing considerable empirical evidences.
His unmatched repertoire of knowledge in a gamut of fraternities and domains for more than 60 years, has helped mould NIPS to redefine the teaching-learning experience and to scale august heights.
Shri P.D.Pathak is revered by all for his humble demeanor. The venerable statesman, an avid reader of extensive subject matters, has pronounced skills of explaining complex matters with ease. His tranquil bearing helps all to approach him for his intriguing knowledge on varied subjects. The luminary, with commendable integrity, has learning agility which can be surpassed by few.
His unfathomable knowledge helps the institution in all its endeavors aimed at continuously defining and redefining the benchmarks of professional excellence.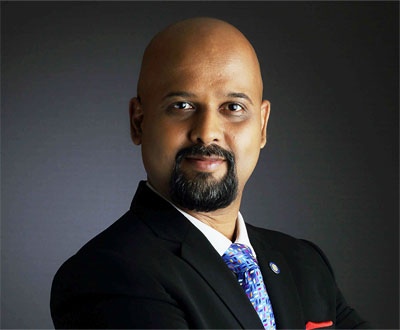 Mr. Vivek Pathak
Founder Managing Director
Managing Director, NIPS Hospitality Group, established NIPS Hotel Management Institute, in Kolkata, in 1993. The radical thinker redefined the way of imparting education of hotel management and his perseverance helped NIPS to spread its wings over the last two decades.
A visionary, Mr. Pathak, ponders on the initial days of his journey when he, as a young entrepreneur, envisioned a nurturing and promising future of the youth. He concretized his mission of providing sound academics and to develop the demeanor of lifelong learning in the future responsible global citizens.
He aims to create a benevolent and inclusive environment where students are encouraged to explore their potential and achieve their personal best – where students are inspired to develop creativity, confidence and resilience to become independent and ethical life-long learners. He accentuates the fact that it is of utmost importance to inculcate humane values in young students which will enrich their quality of life.
The magnate, in a career spanning 25 years, has achieved several accolades for his indispensable contribution to the industry. He has won the prestigious "Times Business Award" for Business Leader East in Education; has been recognized as "Education Icon of Bengal" by Economic Times; has earned 'Order of Merit' from the Indian Council of Management Executives, Mumbai. He is also recognized as 'Entrepreneur of the Year' Award by Brands Academy, New Delhi.
Leading national and regional dailies like The Times of India ,The Telegraph, India Today, Indian Express, Anandabazar Patrika, and so on, have featured articles on Mr.Pathak, who, besides being an illustrious businessman, is also a frequent face on several talk shows on national television.
What started as a small initiative two decades ago, has become a legacy today, under the commendable mentorship of the Managing Director. NIPS has expanded into NIPS Hospitality Group, canopying several ventures within the Hospitality industry for creating a self-sufficient platform for growth and excellence.
He has been an inspiration to all, enabling them to pursue their dreams with unwavering faith and confidence through his own journey.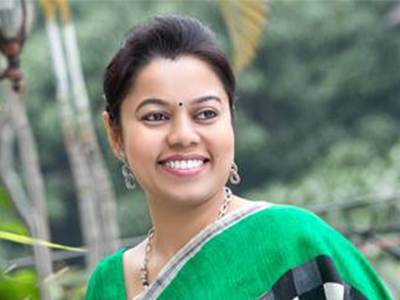 Mrs. Arunima Sen Pathak
Director,  Life, Executive & Image Coach and NLP Trainer
"Be the leader you would follow," is the motto to which Arunima holds. In an empathetic manner, she inspires leaders to face with courage, integrity and humility, any obstacle to their leadership growth. She coaches leaders toward achieving measurable positive behavioural change. Arunima also instils an understanding of collective power for leadership effectiveness. Arunima sees coaching as a calling and is excited when her clients fulfil their vision. She is adept at leadership presence and awareness.
Arunima brings 20 years of business experience as an Academic Entrepreneur in the hospitality industry to her coaching. As the Director of the award-winning hospitality educator, NIPS School of Hotel Management in Kolkata, India, she has led the way in making strategic decisions for the overall development of the college, the curriculum of which develops leadership, creativity, cross-cultural understanding and other skills for personal and professional success. She began coaching Associate level to Management level students and teachers in 2014. She has coached leaders to be aware of behaviour patterns that were working for or against them. She empowered them to strengthen and develop areas that they aspired to work on to achieve their goal of organizational effectiveness.
Arunima worked in close association with Sue Knight, one of the pioneers of NLP, as her Apprentice, nationally and internationally. In 2014, she founded 'Wisdom & Wellness Coaching' [
www.arunimasenpathak.in
], a coaching institution dedicated to the development of young leaders and budding minds. She is also a 2017 Marshall Goldsmith Stakeholder Centred Scholarship holder and a certified Coach. She believes success for any enterprise must begin with leaders leading their people in the same direction and committed to a shared goal.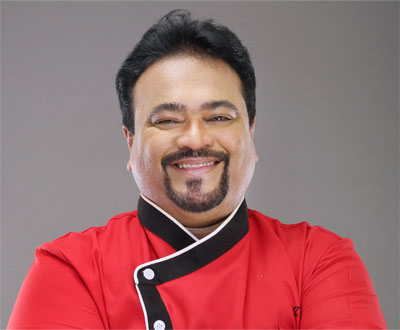 Chef Joseph U Gomes
Dy. Director
Torch bearer of NIPS and a self-reliant man, with 25 years of teaching experience and more than 15 years of international professional experience in global cuisine has made a mark for himself as one of the World's Best Culinary Teachers.
He has several remarkable achievements to his name. Apart from being the judge of several renowned culinary competitions, he has also penned articles for national and international magazines.
Winner of the Chef of the Year for three consecutive years, the stalwart is a spectrum of different learning styles. His teaching philosophy is structured on Diligence, Dedication, Observation, Patience, Practices and Perfection.
An empath, he is a motivator, encouraging students to value their own ability to think creatively and resort to novel ways to demonstrate their knowledge, and his effervescent persona makes him everybody's go-to person.
His decades of experience helps him to instantly/immediately recognise and appreciate the nuances of individual students, which helps him to curate tailor-made learning experiences for the individual learners. The chef, having a prismatic personality, is a guide and mentor to the students, carving out paths of success for them with his sprinkles of expertise.
Donning many hats seamlessly, he also oversees Training and Placement Department and ensures students choose the right organisation where they can showcase and utilise their potential to the maximum. Under his able tutelage and guidance, students have brought home several awards and accolades. The Samaritan is immensely popular amongst students current and past, and students keep coming back even after they graduate.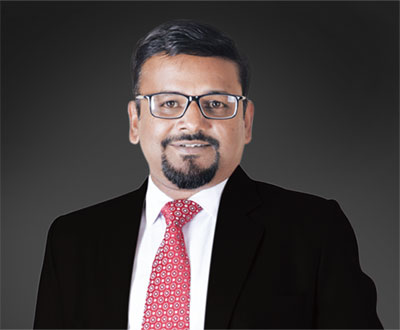 Mr. Ranabir Ray
Asst. Director
Assistant Director, NIPS Hospitality Group has had a chequered career, joining NIPS as Junior Food Production Faculty and climbing up the rungs to being Asst. Director of NIPS Hospitality Group.
He has been associated with NIPS for more than two decades and has played a pivotal role in the success of NIPS. He is reputed for his appetite for achieving the best with his nifty managerial skills, which he utilizes to successfully lead and inspire highly performing teams. An authority in the fields of operations, marketing, and branding, he has also gained the reputation of successfully establishing liaison with Industry Partners, with concerned Government Departments and with many stalwarts of the hospitality industry.
He heads the Marketing and Branding Department of NIPS and builds brand through content, marketing initiatives, and more. The passionate Asst. Director never shies away from facing new challenges and he aptly takes them in his stride. Mr. Ray has innate skills of providing direction, guidance and leadership department and is engaged in crafting strategies including communication, digital platform, advertising on different communication channels.
Mr. Ray is focused on generating impeccable personalization by maintaining the competitive edge to strengthen the brand presence. Additionally, this inspirational leader is involved in formulating, administering, coordinating and directing activities of all departments to develop result-oriented goals for growth and profitability. Motivating, team building and supervision are some other key responsibility areas associated with his work.
His note-worthy industry experience has bestowed him with extensive skills in numerous subjects and fields of subjects related to Hotel and Hospitality fraternity. He loves to educate, inspire, and to encourage students with real life examples to achieve their goals.