Notable Alumni
The Alumni of a college represents everything that the institution stands for. The success of the Alma Mater reflects in the success of its alumni. Alumni of NIPS Hotel Management, in particular, has excelled and acquired top positions of eminence in a well prestigious organization nationally and internationally. NIPS alumni are today respected and renowned Chefs, successful Entrepreneurs, Managers and leaders of the industry all over the world. NIPS alumni have made their teachers and parents proud of their extraordinary achievement and success. NIPS alumni are known for sincerity,integrity, hardwork, brilliance, they have demonstrated social responsibility towards their nation and their alma mater. Our alumni are of the highest caliber and repute has excelled in a wide variety of positions & responsibilities and have brought many laurels and glory to the alma mater. NIPS alumni have secured challenging and highly paid positions in top-ranking organizations in India and abroad. A visit by alumni brings a moment of nostalgia and a sense of pride and honor to the college and the teachers to see the former learners turn into highly efficient professionals and successful people over the years. Alumni are actively engaged with the institute and with the new students, motivating them to perform and excel at whatever they do. NIPS Alumni bring with them a number of success stories that become an inspiration for the present learners and a matter of gratification for the faculty.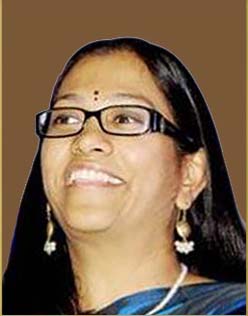 VINITA CHAUDHARY
DIRECTOR HOUSEKEEPING
THE PARK BANGALORE, INDIA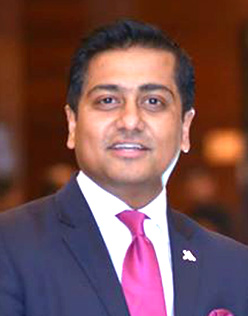 Abhijnan Biswas
DIRECTOR OF ROOMS,
GRAND HYATT, GURGAON, INDIA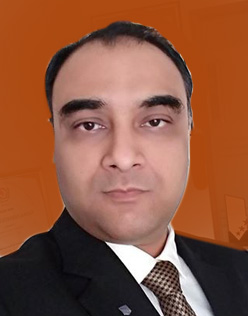 Amitava Guha Thakurta
REGIONAL DIRECTOR
INOX LEISURE LTD. KOLKATA, INDIA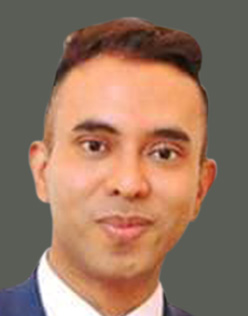 Sukamal Mondal
GENERAL MANAGER SHAMA LAKEVIEW
ASOKE, BANGKOK, THAILAND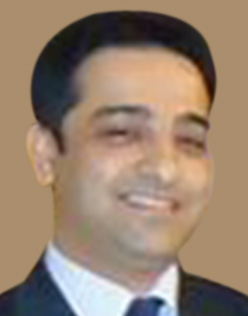 Naveen Kumar Tiwari
DIRECTOR SALES, LAUMAGE
HOTELS & RESORTS, BAHRAIN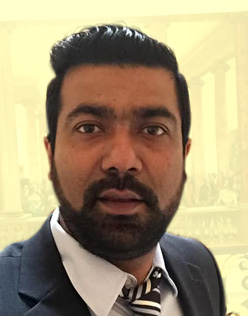 Rupam Talukdar
GENERAL MANAGER
SMOKY BOYS, LONDON, UK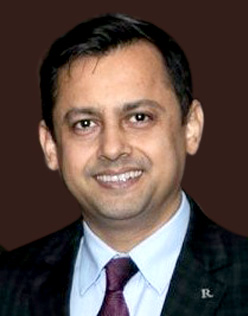 Shubankar Bose
GENERAL MANAGER
RENAISSANCE BENGALURU, INDIA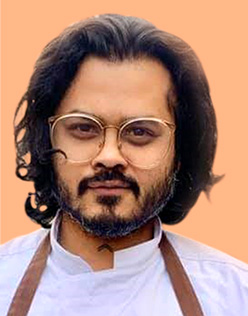 Priyam Chatterjee
HEAD CHEF
VENDÔME, PARIS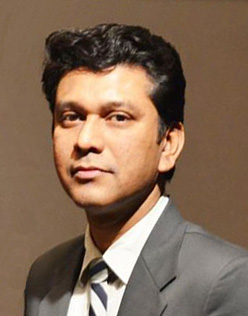 Samrat Chakrabarty
DIRECTOR F&B, PRIDE HOTEL,
KOLKATA, INDIA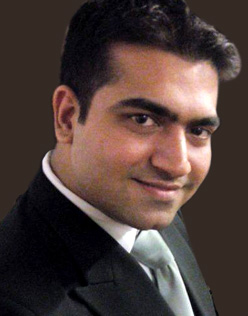 Gaurav Rohira
REVENUE MANAGER OBEROI GRAND,
KOLKATA, INDIA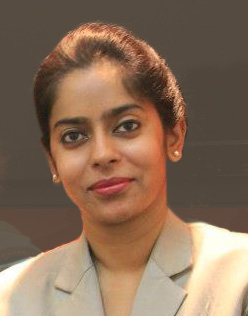 Anupriya Biswas
EXECUTIVE HOUSEKEEPER,
HILTON, JAIPUR, INDIA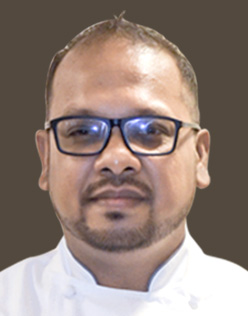 Prateek Basu
EXECUTIVE CHEF
SANDALS RESORTS, SAINT LUCIA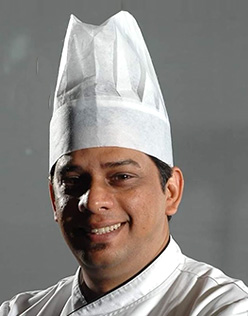 Rajiv Khullar
CORPORATE CHEF
PIRATE THE GRILL, NEW DELHI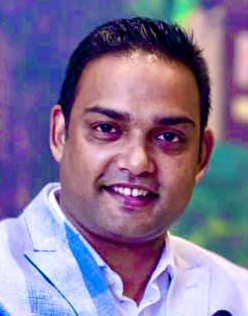 Rakesh Ranjan
DIRECTOR, FOOD & BEVERAGE,
ALL ACCOR, KOLKATA, INDIA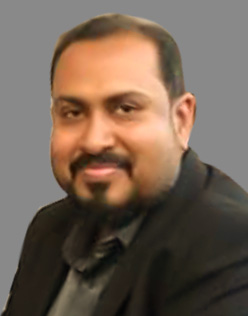 Biswadip Pal
VICE PRESIDENT AND CLUSTER HEAD
FOR SOUTH KARNATAKA, HDFC BANK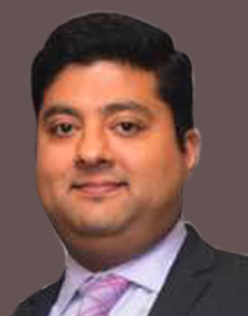 Dwaipayan Ghosh
ASSOCIATE DIRECTOR, RESTAURANT,
THE PARK HOTELS, INDIA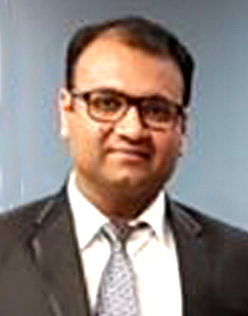 Suyash Garg
GENERAL MANAGER, PILOT
FLYING J, ALBERTA, CANADA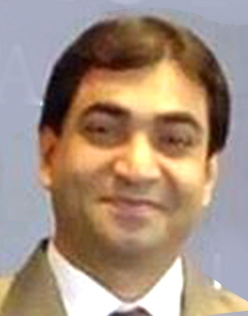 Subrata Roy
GENERAL MANAGER
AXIS MALL, KOLKATA, INDIA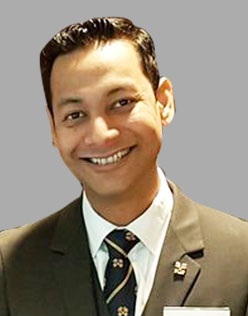 Siddhartha Kaul
CHIEF CONCIERGE, INTERCONTINENTAL
HOTELS GROUP, ADELAIDE, AUST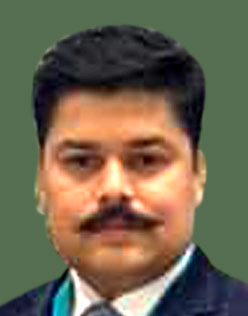 Niraj Mishra
GENERAL MANAGER, WYNDHAM
HOTELS & RESORTS, KHAJ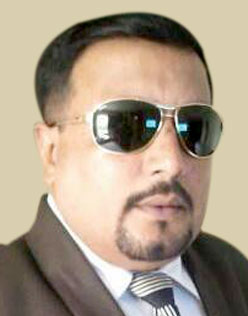 Buddhadeb Chatterjee
GENERAL MANAGER, KANHA
PALM SPRING, MP, INDIA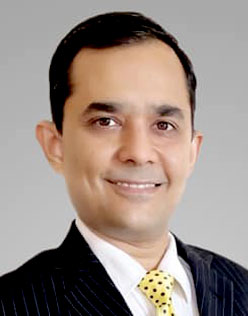 Abhishek Chatterjee
DIRECTOR-HR ITI DATA,
NAVI MUMBAI, INDIA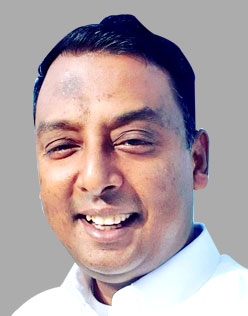 Tanvir Ali Akhtar
EXECUTIVE HOUSEKEEPER
THE OBEROI BEACH RESORT, DUBAI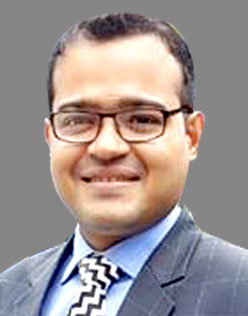 Medhatithi Bhattacharya
ROOM DIVISION MANAGER
RADISSON BLU, HYD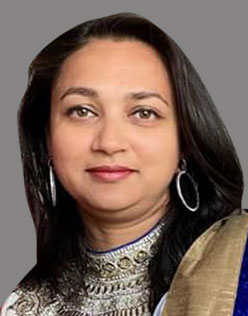 Rakhi Mukherjee
DUTY MANAGER WESTLODGE
HOTEL, IRELAND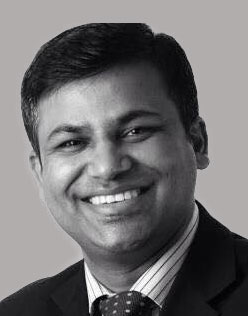 Cyril Joseph
HOSPITALITY MANAGER KING'S
FOOD, KING'S COLLEGE LONDON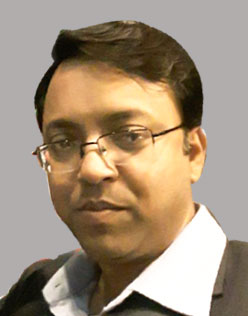 Debanjan Gupta
GENERAL MANAGER INOX
LEISURE LTD., KOLKATA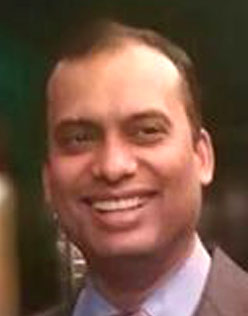 Murari Kumar
GENERAL MANAGER, GREEN
APPLE HOTELS, NEW DELHI, IN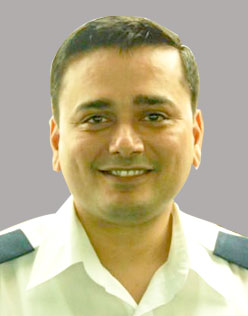 Arvinder Singh
CREW ADMINISTRATOR
CARNIVAL CRUISE LINES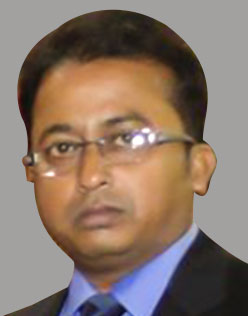 Chunilal Chatterjee
GENERAL MANAGER COLLIERS
INTERNATIONAL, TORONTO, CANADA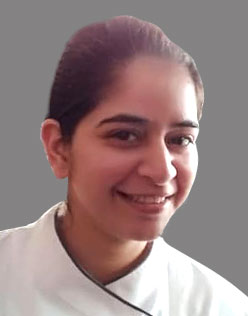 Farha Ahmed
SOUS CHEF HARD
ROCK HOTEL, GOA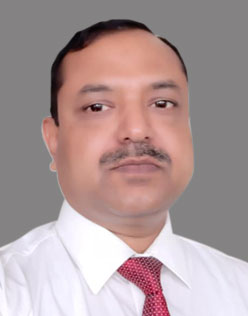 Shankar Ghosal
GENERAL MANAGER, CROWN HOTEL
PORT MORESBY, PAPUA, NEW GUINEA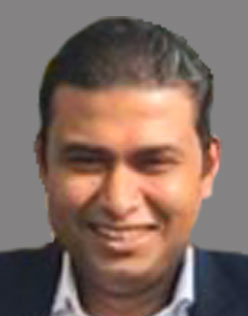 Arijit Ganguly
DIRECTOR OF OPERATIONS MARIOTT
INTERNATIONAL, GURGAON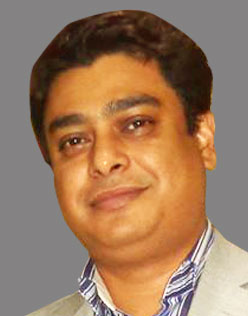 Suman Mukherjee
GENERAL MANAGER SPACE
CIRCLE CLUB, KOLKATA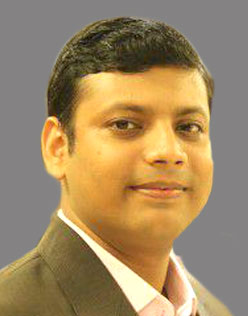 Sarvesh More
FRONT OFFICE MANAGER
AZZARO RESORT AND SPA, DIU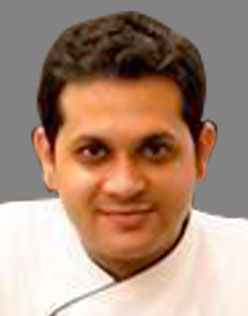 Gaurav Paul
EXECUTIVE CHEF CARLSON
REZIDOR HOTEL GROUP, GURGAON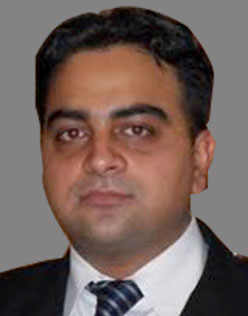 Randeep Grewal
F&B MANAGER, CARLSON
REZIDOR HOTEL, AUSTRALIA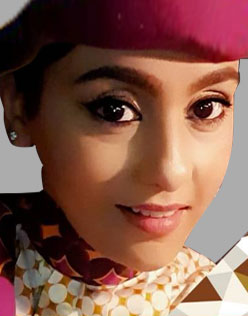 Sayonee Ghosh
SENIOR CABIN CREW
ETIHAD AIRLINES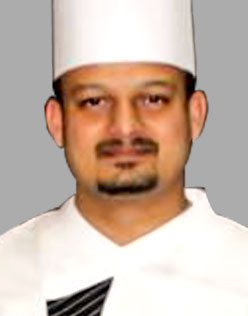 Soumitra Bhattacharya
CLUSTER EXECUTIVE CHEF
ACCOR GROUP, ABUDHABI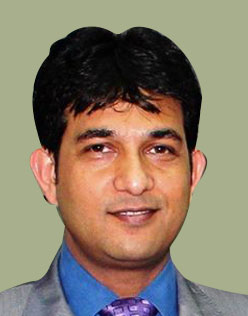 Sanjeev Jaiswal
GENERAL MANAGER SPEKE
HOTEL, KAMPALA, UGANDA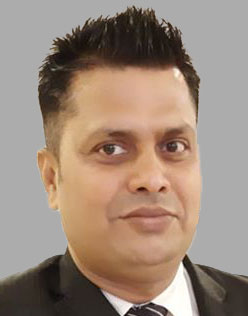 Lalit Mishra
F&B MANAGER,
THE LALIT MUMBAI, INDIA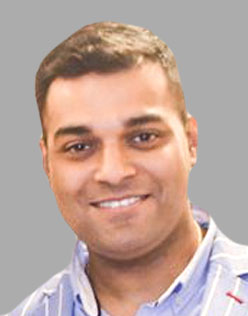 Gaurav Dey
ALL F&B OUTLET MANAGER
ITC SONAR & ROYAL, KOLKATA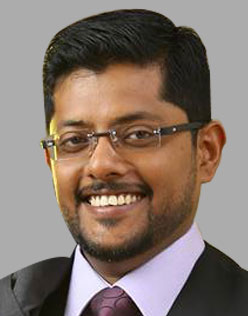 Sanish Samuel
FINANCE OFFICER BFC BANK
LIMITED, LONDON, UK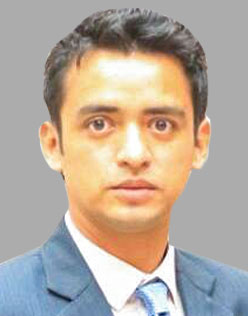 Hridesh Shah
F&B MANAGER, HYATT REGENCY
DENVER TECH CENTRE, USA
Rajwant Singh
EXECUTIVE HOUSEKEEPER
VEDIC RESORT, SURAT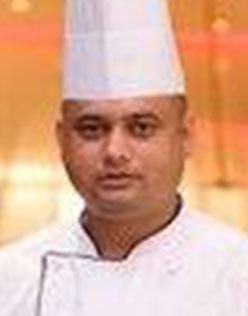 Aashish K Juyal
EXECUTIVE CHEF THE WEST INN
SOHNA RESORT & SPA, DUBAI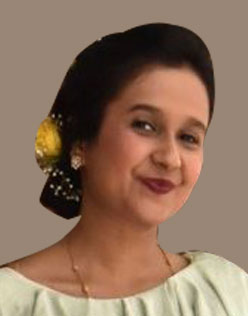 Sweety Jha
HR & TRANING
OBEROI GRAND, KOLKATA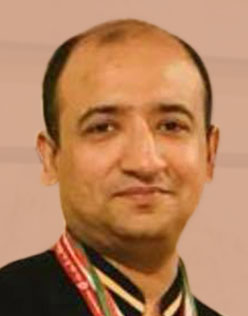 Yusuf Mansoor
EXECUTIVE CHEF, AL-ZAHRA
HOSPITAL- SHARJAH, UAE
Anish Choudhury
SENIOR OPERATIONS MANAGER
PRAVASI BHARATIYA SAHAYATA KENDRA, DUBAI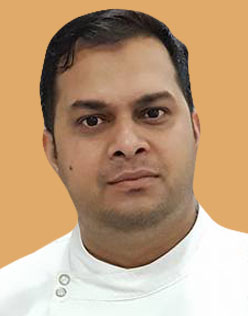 Aklaque Khan
SENIOR CHEF D PARTIE SSWISSOTEL,
MAKKAH, SAUDI ARABIA
Varun Gupta
OWNER, BOTTLE O KIARA
PERTH, AUSTRALIA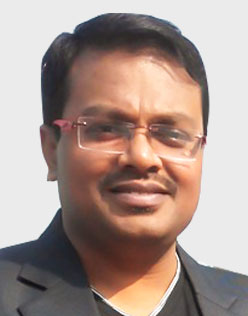 Mansoor Alam Ansari
GENERAL MANAGER, F&B
MOVIETIME CINEMAS, KOLKATA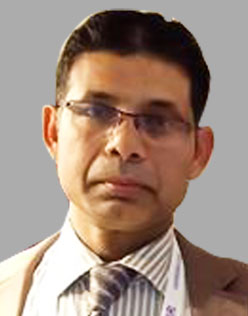 Surajit Sinha
F&B MANAGER
BEST WESTERN PLUS, DUBAI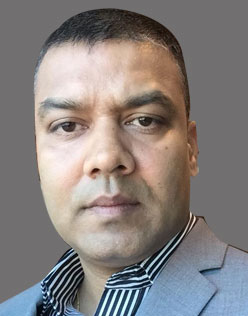 Sajal Mahato
COMMERCIAL MANAGER – F&B
SKY CITY AUCKLAND LTD, NEW ZEALAND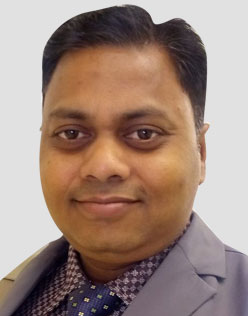 Mrinalendu Sarkar
ASST CATTRING MANAGER
RONS ENVIRO CARE LLC, DUBAI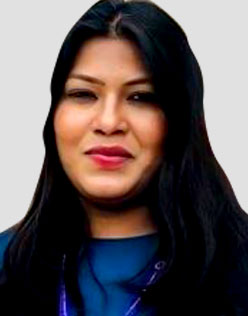 Sunita Mehrolia
BUSINESS DEVELOPMENT MANAGER
ANTAL INTERNATIONAL, DUBAI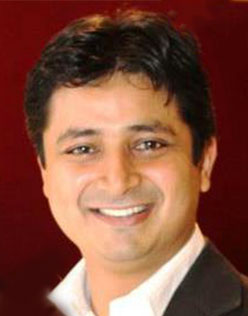 Shahzad Rashid
ASSISTANT GENERAL MANAGER,
DLF PROMENADE, NEW DELHI, INDIA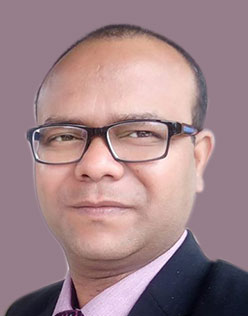 Naiyar Shafique
GENERAL MANAGER, SHERVANI
HOSPITALITY PVT. LTD, NEW DELHI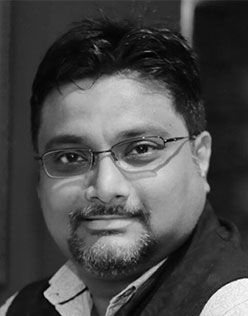 Kaushik Sengupta
GENERAL MANAGER,
THE ASTOR, KOLKATA, INDIA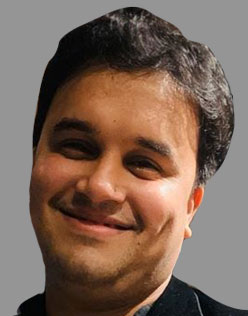 Dhruv Chopra
FRONT OFFICE MANAGER,
HYATT REGENCY LUDHIANA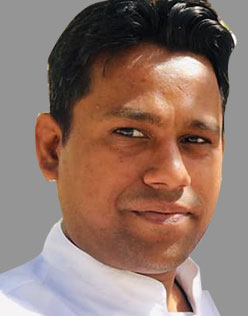 Mohammed Imran
CHEF DE PARTIE COURTYARD BY
MARRIOTT, ABU DHABI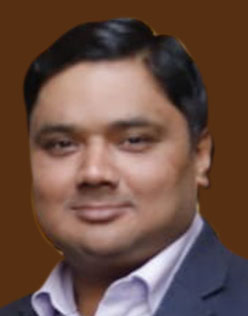 Basudeo Rai
RESTAURANT GENERAL MANAGER,
GREEN HOUSE – THE BEER GARDEN, GURGAON, INDIA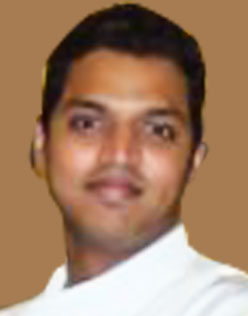 Christopher Fosberry
SOUS CHEF MASTERCOOK,
DUBAI, UAE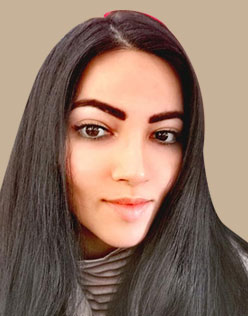 Puja Sengupta
SENIOR EXECUTIVE
NOOR BANK, DEIRA, DUBAI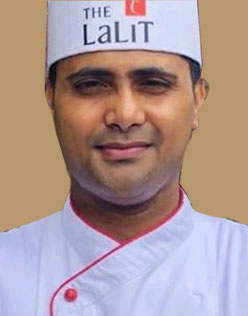 Vikram Jaiswal
CHEF DE CUISINE
THE LALIT, NEW DELHI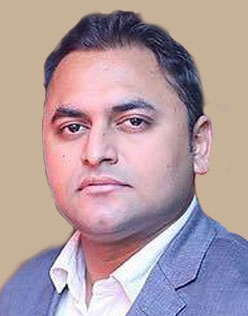 Sudip Kanjilal
OPERATIONS MANAGER,
THE LALIT, NEW DELHI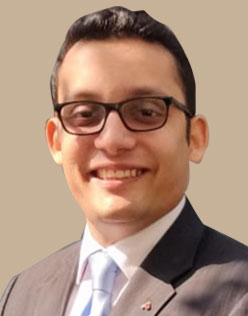 Jishnu Mallick
GUEST EXPERIENCE & QUALITY
ASSURANCE MANAGER SWISSÔTEL, KOLKATA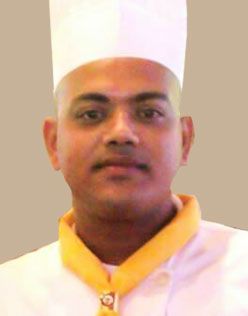 Anshuman Das
CHEF DE PARTIE ROYAL
CARIBBEAN CRUISELINES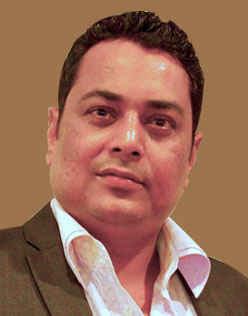 Bholanath Majhi
AREA SALES MANAGER GROVER
ZAMPA VINEYARDS, MUMBAI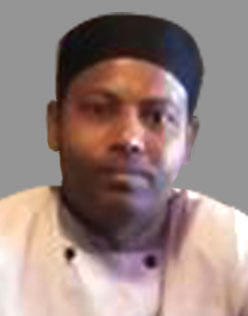 Madhusudan Panja
EXECUTIVE CHEF THE STEAK
HOUSE, TOUPO, NEW ZEALAND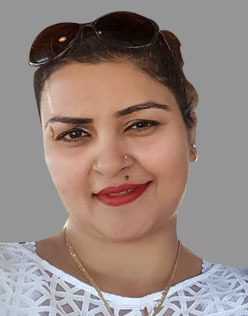 Antara Chowdhury
PASTRY CHEF HYATT REGENCY
CREEK HEIGHTS, DUBAI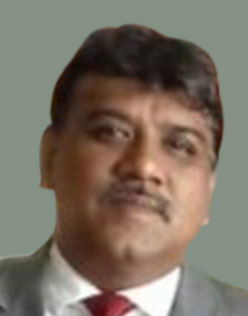 Saikat Boral
GENERAL MANAGER, LAKE LAND
COUNTRY CLUB, HOWRAH, INDIA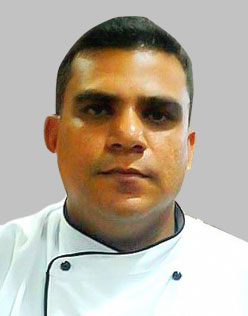 Bhaskar Bhattacharya
EXCUTIVE CHEF HHI,
KOLKATA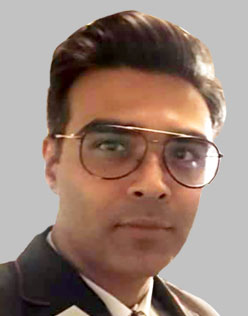 Nishut Prinja
SENIOR CABIN CREW
EMIRATES AIRLINES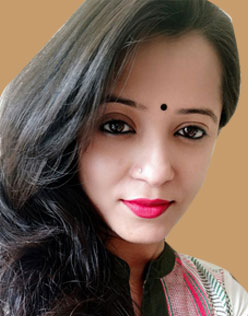 Bony Das
NON MEDICAL ADMINISTRATOR
SHANKAR NETRALAYA, KOLKATA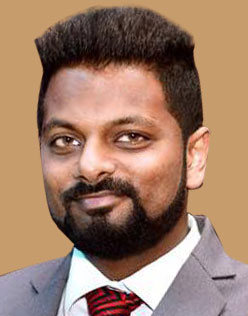 Abhishek Sengupta
ASST. MANAGER- CORPORATE
BMW OSL PRESTIGE, KOLKATA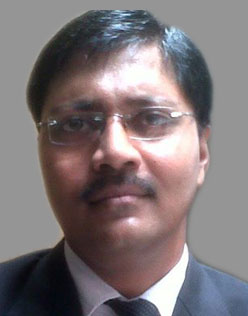 Dipankar Roy
RESTAURANT MANAGER SPECIALITY
RESTAURANTS LTD, MUMBAI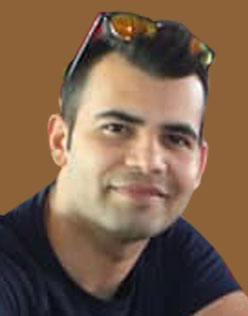 Jitender Mishra
CONTINENTAL CHEF ATLANTIS
THE PALM, DUBAI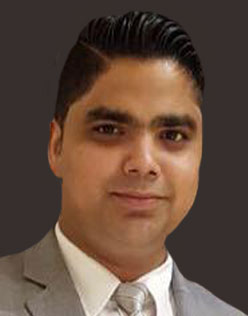 Raja Dutta
BANQUET MANAGER LE
MERIDIEN, DUBAI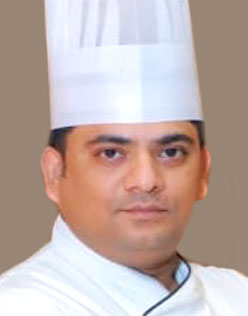 Sankha Dasmahapatra
CHEF DE CUISINE
JW MARRIOT, KOLKATA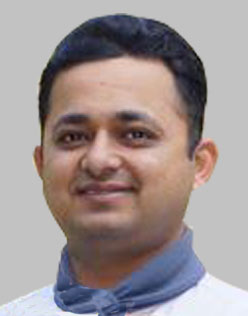 Akshay Katti
EXECUTIVE CHEF COURTYARD
BY MARRIOTT AHMEDABAD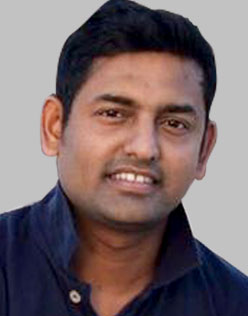 Sahin Siddiqui
COMMIS CHEF RADISSON
BLU HOTEL, DUBAI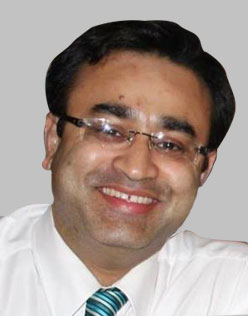 Mainak Das
F&B MANAGER CROWNE PLAZA
HEYTHROP PARK, OXFORD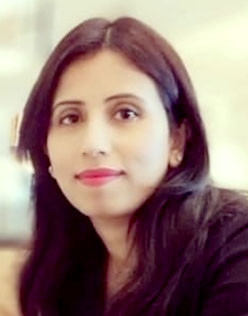 Ruchika Vats
DUTY MANAGER
RADISSON JODHPUR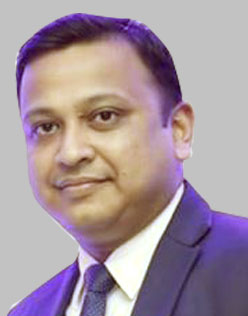 Ranit Nag
F&B MANAGER FORTUNE PARK
PANCHAWATI, KOLKATA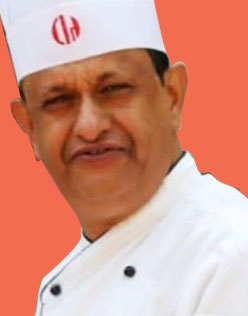 Pinaki Mishra
EXECUTIVE CHEF
CHANAKYA BNR, RANCHI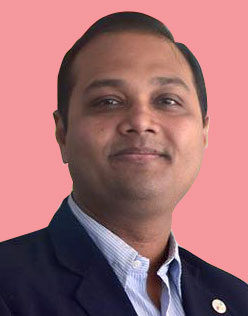 Sourabh Kumar Ghosh
F&B MANAGER KEYS SELECT
RONIL RESORT, GOA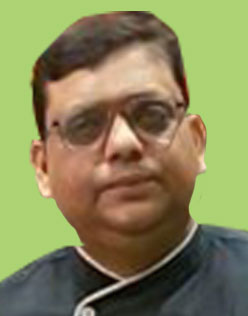 QuamruzzAman Rasul
EXECUTIVE CHEF
THE KENILWORTH, KOLKATA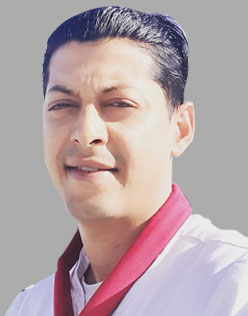 Saprativ Dey
CHEF DE PARTIE
CUNARD CRUISE LINES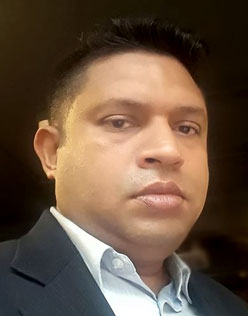 Anirban Basu
GENERAL MANAGER, RESIDENCY
GROUP OF HOTELS, INDIA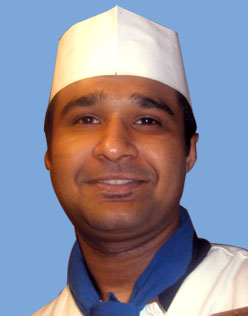 Angshuman Bhattacharya
CHEF DE PARTIE
CARNIVAL CRUISE LINES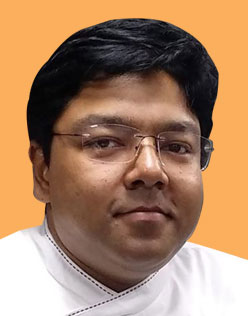 Debmalya Roy
SR. SOUS CHEF NOVOTEL
KOCHI INFOPARK, KOCHI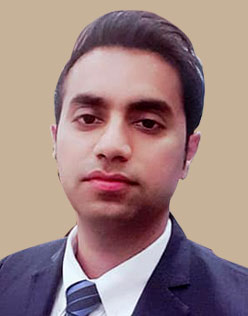 Anikesh Praser
GUEST SERVICE MANAGER
EZDAN HOTEL, DOHA, QATAR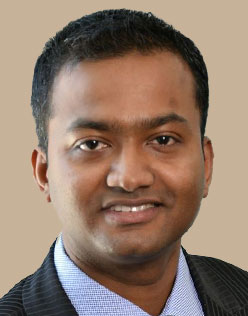 Sanjib Modak
EVENT SERVICES MANAGER
METRO CONVENTION CENTER, TORONTO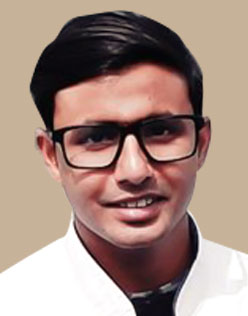 Anirban Basak
CHEF
CARNIVAL CRUISELINES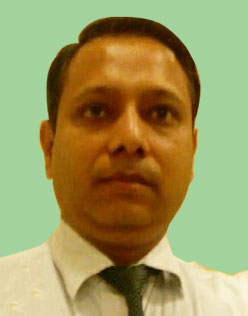 Rajeev Debnath
F&B MANAGER AVALON
COURTYARD, NEW DELHI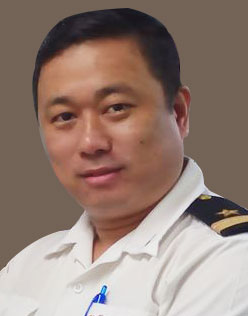 Norden Simik
ASST. HOUSEKEEPING MANAGER
CARNIVAL CRUISELINE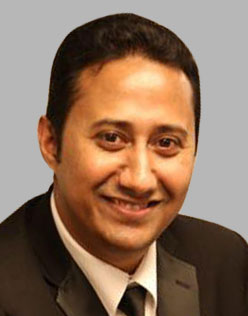 Ajaz Ahmed
DECK SUPERVISOR
ROYAL CARIBBEAN CRUISE LINES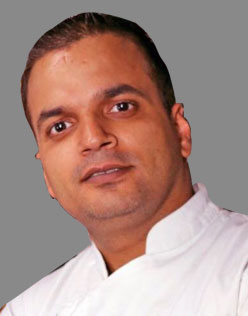 Ravi Tokas
EXECUTIVE CHEF
PRANKSTER, GURGAON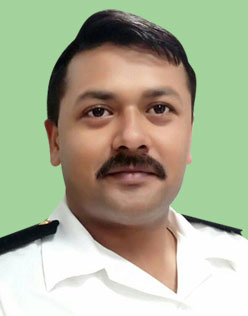 Binoy Panda
ASST. FOOD OPERATIONS MANAGER
CARNIVAL CRUISE LINES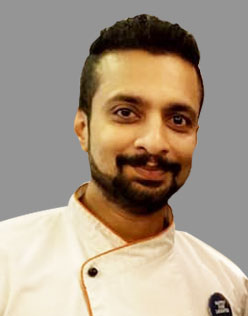 Amit Bose
EXECUTIVE CHEF
KEYS HOTEL, BANGALURU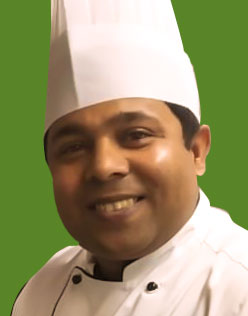 Prakash Majhi
EXECUTIVE CHEF
THE PRESTIGE GROUP, BENGALURU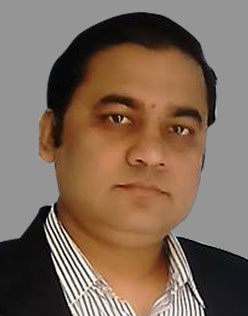 Nilamoy Ghosh
REGIONAL SALES MANAGER
UNIVERSAL SPORTS BIZZ PVT.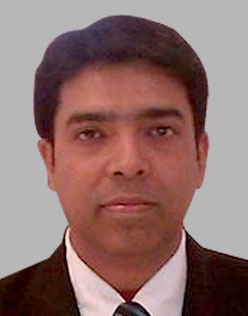 Rudra Narayan Mitra
ASST. F&B MANAGER RAMANASHREE
CALIFORNIA RESORT, BANGALORE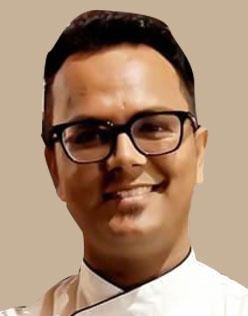 Anuj Mishra
HEAD CHEF FAIRFIELD
BY MARIOTT WHITEFIELD, BENGALURU
Saumyadeep Ghosal
BAKERY CHEF
OCEANIA CRUISELINES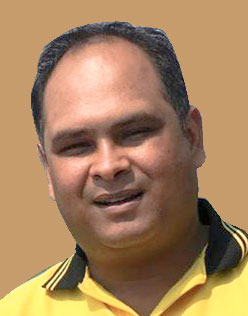 Vivek Anand
EXECUTIVE DIRECTOR, INTERNATIONAL
BIO MEDICAL INSTRUMENTS, INDIA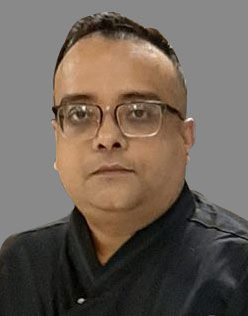 Sabyasachi Nag
EXECUTIVE CHEF ROYAL
ORCHID HOTEL, VADODARA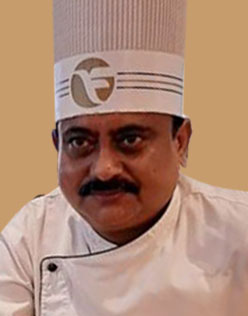 Debdutta Banerjee
EXECUTIVE CHEF ITC
GROUP OF HOTELS, DURGAPUR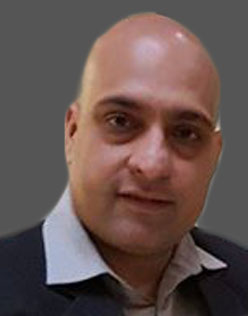 Gaurav Gujral
OWNER, CHIMES RESTAURANT
MELBOURNE, AUSTRALIA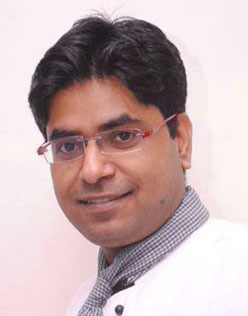 Sanjay Kumar
EXECUTIVE SOUS CHEF
ABELA & CO., DUBAI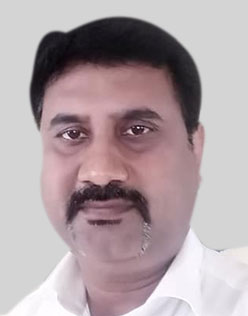 Mukesh Tripathy
GENERAL MANAGER AT KUMAR RESORT
& AMUSEMENT PARK, LONAVALA, INDIA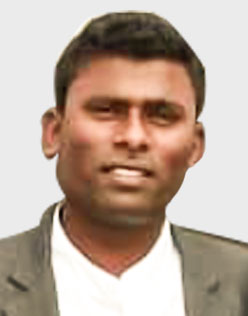 Ambuj Sony
F&B EXECUTIVE THE LEELA,
KOVALAM, KERALA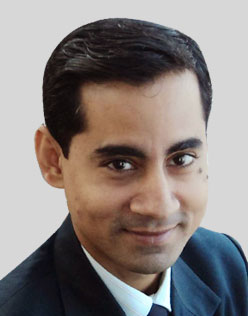 Sushant Kumar
ASST. F&B MANAGER
FORTUNE PARK, LUCKNOW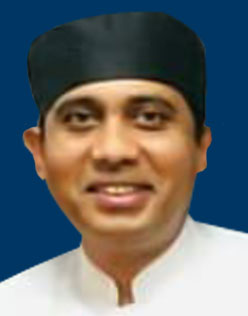 Samir Das
CHEF DE PARTIE ROYAL
CARIBBEAN CRUISE LINES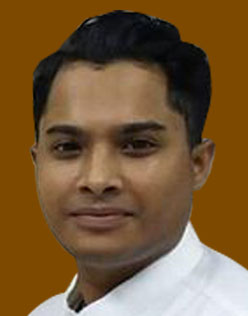 Tapas Paul
EX SOUS CHEF
DUSIT THANI, DUBAI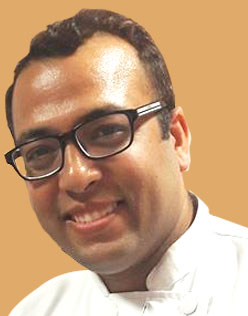 Kunal Sikri
PASTRY CHEF
L'OPERA, NEW DELHI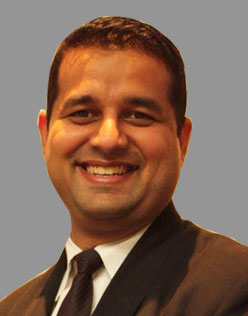 Tarun Singh
F&B MANAGER
RADISSON, GWALIOR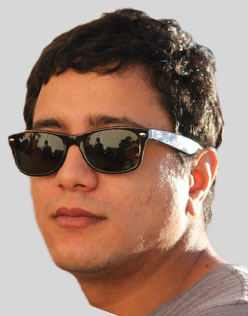 Vivek Sah
BUSINESS BANKING AT
COMMONWEALTH BANK SYDNEY, AUSTRAL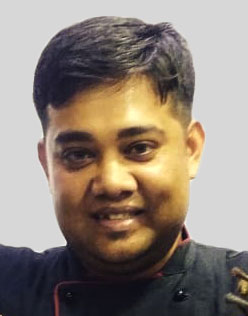 Sourabh Ray
GOURMET CHEF
JUFFAIR, BAHRAIN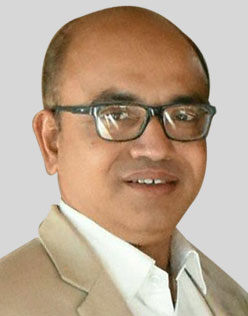 Subrata Sankar SenGupta
GENERAL MANAGER CHOCOLATE
HOTELS PVT LTD, KOLKATA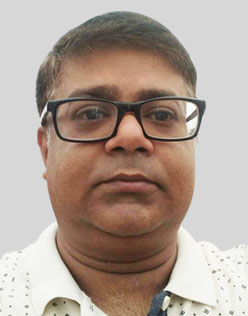 Sumeet Kumar
GENERAL MANAGER
T.G.I. FRIDAY'S INDIA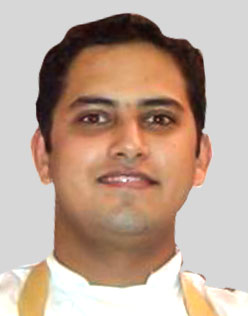 Manjul Myne
PASTRY CHEF HYATT
REGENCY, NEW DELHI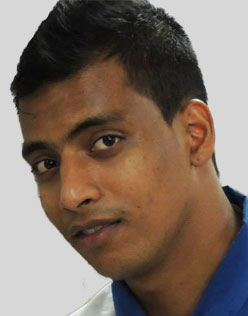 Mohsin Ali
CHEF GARDE MANAGER
CARNIVAL CRUISELINES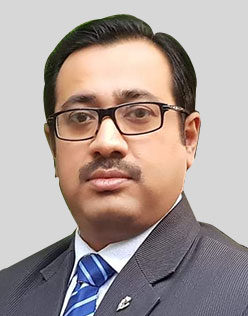 Sandeep Basu
GENERAL MANAGER
CYGNETT, KOLKATA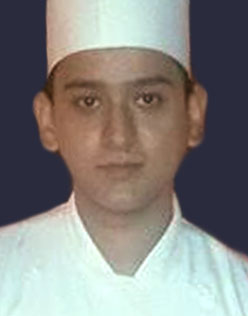 Shivam Shah
CHEF, JW MARRIOTT MARQUIS
CITY CENTER, DOHA, QATAR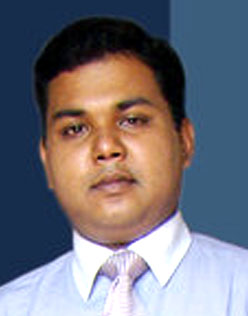 Niladry Roy
ASSOCIATE DIRECTOR RAICHAK
ON THE GANGES, INDIA
Saikat Pramanik
PATISSIER CARNIVAL
CRUISELINES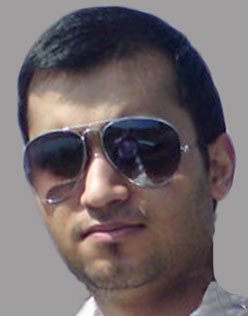 Arpit Arora
OWNER, 29 STATES INDIAN
KITCHEN YORK, UK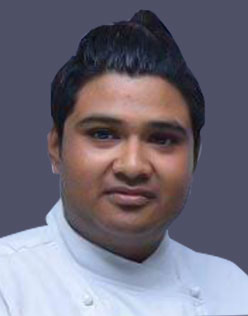 Bonny Gomes
CHEF, JW MARRIOTT MARQUIS
JUMEIRAH BEACH HOTEL, UAE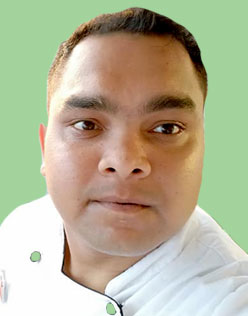 Ayan Bhattacharya
CHEF CARNIVAL
CRUISELINES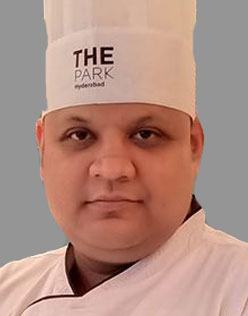 Arnab Roy
SOUS CHEF, THE PARK,
HYDRABAD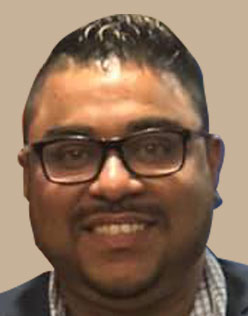 Shantanu Misra
F&B MANAGER RIVER CREE
RESORT & CASINO, ALBERTA, CANADA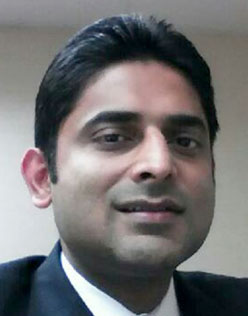 Imran Moshahid Siddiqee
ASST. F&B MANAGER RADISSON BLU
NEW WORLD, SHANGHAI, CHINA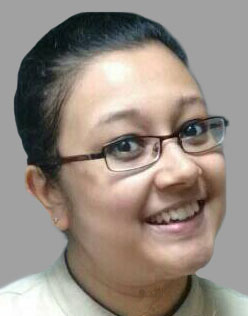 Shaon Sen
SOUS CHEF
THE STAR SYDNEY, AUSTRALIA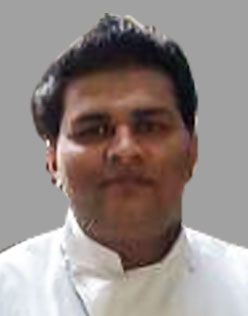 Anuj Chaudhary
BRAND & CUISE HEAD WORLD
ICONIC BRANDS, INDIA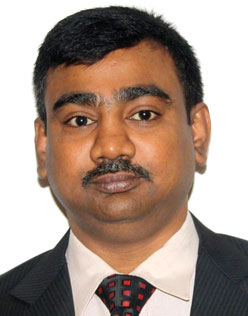 Keshhav Samui
GENERAL MANAGER, AVEZIKA
HOTELS & RESORTS JAMNAGAR, GUJRAT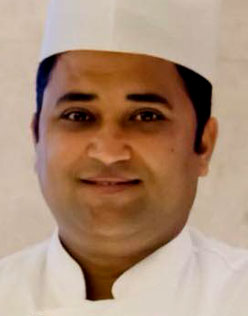 Anand Singh
CHEF CROWN PLAZA,
NAIROBI, KENYA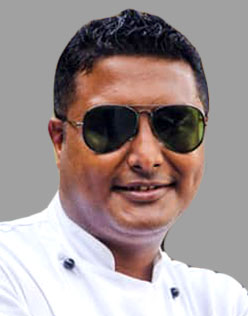 Swarnendu Mukherjee
SOUS CHEF AMBUJA
NEOTIA HOSPITALITY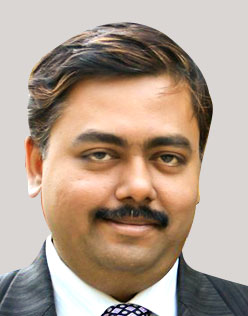 Nirmalya Choudhuri
GENERAL MANAGER, SALES &
MARKETING CHOCOLATE HOTELS, KOLKATA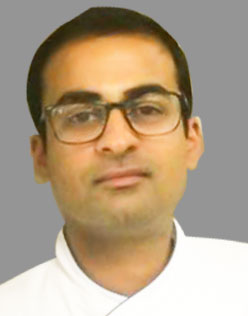 Ankit Mathur
BANQUET SOUS CHEF PIER ONE,
SYDNEY, AUSTRALIA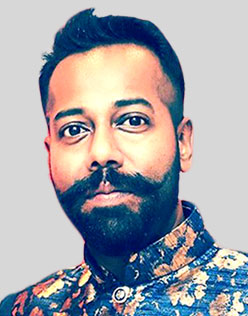 Ankit Bhattacharyya
DIRECTOR & CREATIVE HEAD
MYNDROOT, KOLKATA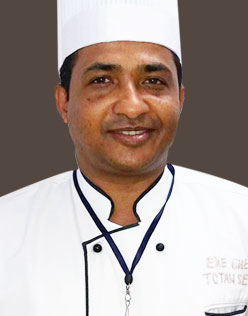 Toton Sen
EXECUTIVE CHEF HOWARD
JOHNSON, KOLKATA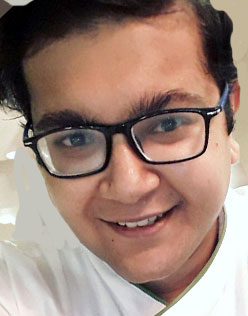 Saukarjo Ghosh
DEMI CHEF DE PARTIE WYNDHAM
GARDEN MANAMA, BAHRA