What if you could get paid to taste ice-cream or chocolates or how about travel the world in cruise liners and get paid or working amidst exotic landscapes & wildlife in South Africa, or showing creative skills on a stunning beach of Caribbean island. Sounds impossible dreams? Not with us… After all, the best things happen to those who join NIPS.
Manifolds' job opportunities in hotel management education are endless. You choose your career based on your personal interest, preference, and passion. You could work for an independent or chain hotel, become a General Manager or Manager of specific departments or outlets or chain of Food & Beverage outlet, and work in a variety of locations such as big cities or private islands or become an Investment banker, or work as Trainer or Sommelier, Artistic Pâtissier Chef. Meeting & making connections with new guests each day from all over the world is filled with unique challenges that keeps your day interesting and exciting. The demand for hotel management professionals is already huge and is expected to grow more with the increasing number of hotels and customer-oriented industries being set up in India and all over the world. Apart from its glamour, a career in hotel or Hospitality management has become lucrative and exciting, attracting more and more students every year. Why just look for a job when you can have dream jobs. Apart from good salary, it provides an excellent opportunity to work across the world. NIPS students are living their dream, fulfilling their potential, and earning handsomely. Here are real examples of job opportunities available after pursuing hospitality management at NIPS.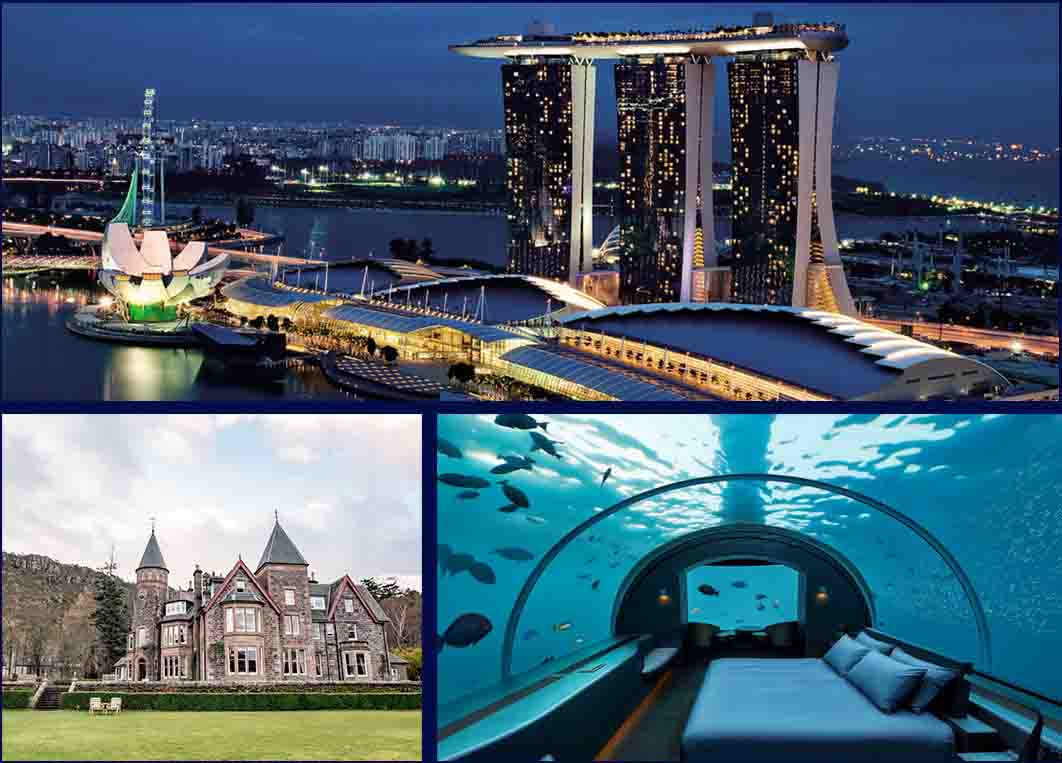 General Managers
The General Manager wears a lot of hats and is ultimately responsible for the overall "feel" of the hotel and guest satisfaction. He is The Chief of the entire Hotel Operations.
Executive Housekeepers
The chief of the housekeeping department and in charge of the maintenance, décor, ambience and upkeepment of the entire hotel.
Front Office Managers
The head of Front Office department which ensures guest pleasant experience from check-in to check-out. Work also includes billing, cashiering , luggage handling, etc.
Food & Beverage Managers
A food and beverage manager is head of this department and responsible for the operations of a entire restaurants of a hotel.
Room Sales Manager
The chief , who manages and generates business for the property by selling maximum amount of rooms and adjust price according to supply and demand.
Restaurant Manager
They monitor the quality of food, service and presentation in the restaurant, and they coach employees so as to enhance guests' experiences at the restaurant.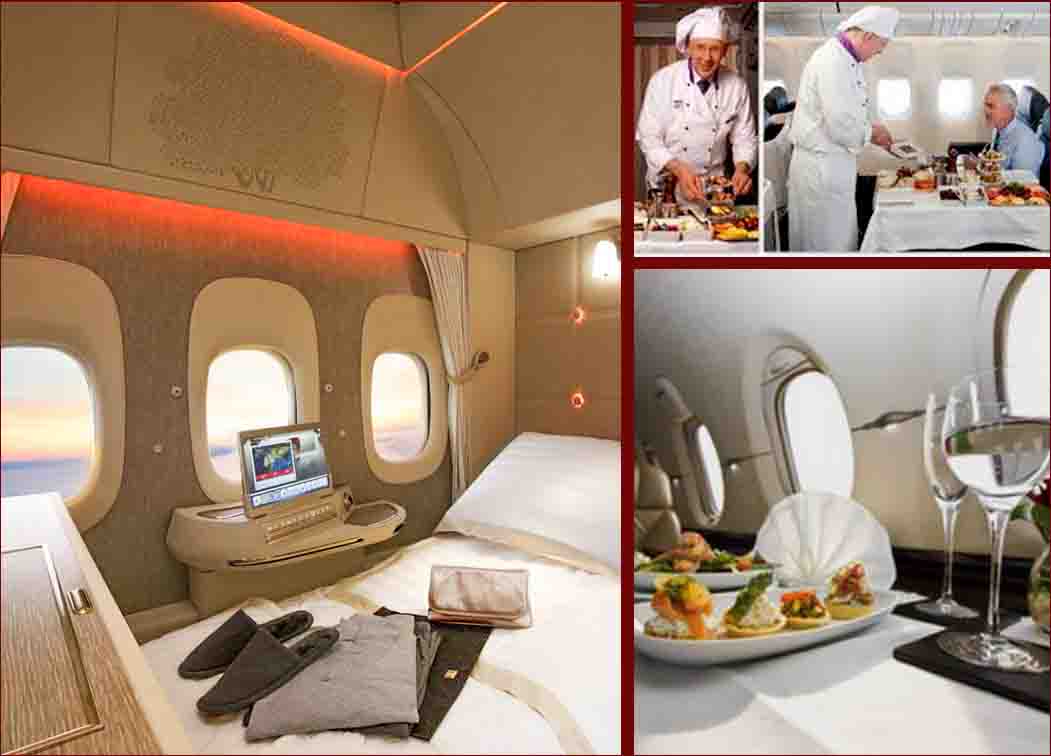 Air Hostess/ Cabin Crew
A flight attendant also known as air host/air hostess, is a member of the aircrew aboard airline, collectively called cabin crew, flight attendants are primarily responsible for passenger safety and comfort.
Airport Ground Staff
The People appointed by the airline companies to take care of the guest movement on ground such as ticketing, check in etc.
Sky Chef
They are part of the Cabin Crew team and responsible for preparation and presentation of gourmet cuisine to First & Business Class guests in-flight, with the utmost attention to quality and detail.
Airline Catering Executive
People who are in charge of highly secured & hygiene food supply on ground to airline for in-flight distribution to air passengers.
In-Flight Catering Chef
Airline ground chefs are responsible for the onboard food service. Their tasks range from menu planning, food preparation, packaging and presentation.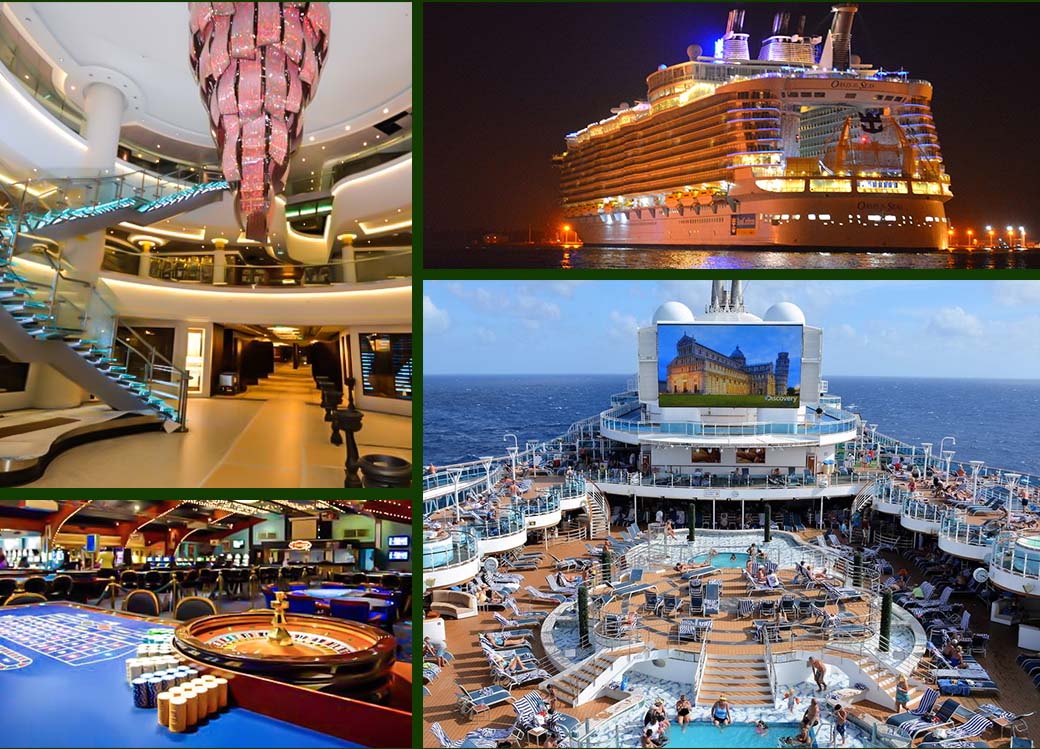 Cruiseline Housekeeper
The housekeeping division is one of the largest areas of our entire cruiseline. The team includes, Executive Housekeeper, Housekeeper Attendants, Butler, Pool Attendants, etc, focuses on guest satisfaction and comfort.
Maitre D' Cruise
Is a three stripe officer and is in charge of all food service functions in the dining room(s), specialty restaurants and all other food outlets aboard the cruise ship.
Cruiseline Beverage Manager
The Beverage Manager is responsible for the efficient operation of the bars on board, and must be able to predict the future needs of beverages to ensure that passengers always have what they want.
Deck Activity Managers
Just like the hotels have lobby , ships have decks and the person accountable of the management of decks on a cruise are deck managers.
Cruise Activity Manager
In charge of managing the entire entertainment operation onboard the ship, this team ensures our guests enjoy every minute of their vacation.
Cruiseline Buffet Manager
Manager is responsible for the overall operation of the designated buffet restaurants. Oversee the food and beverage operation in the buffet restaurants.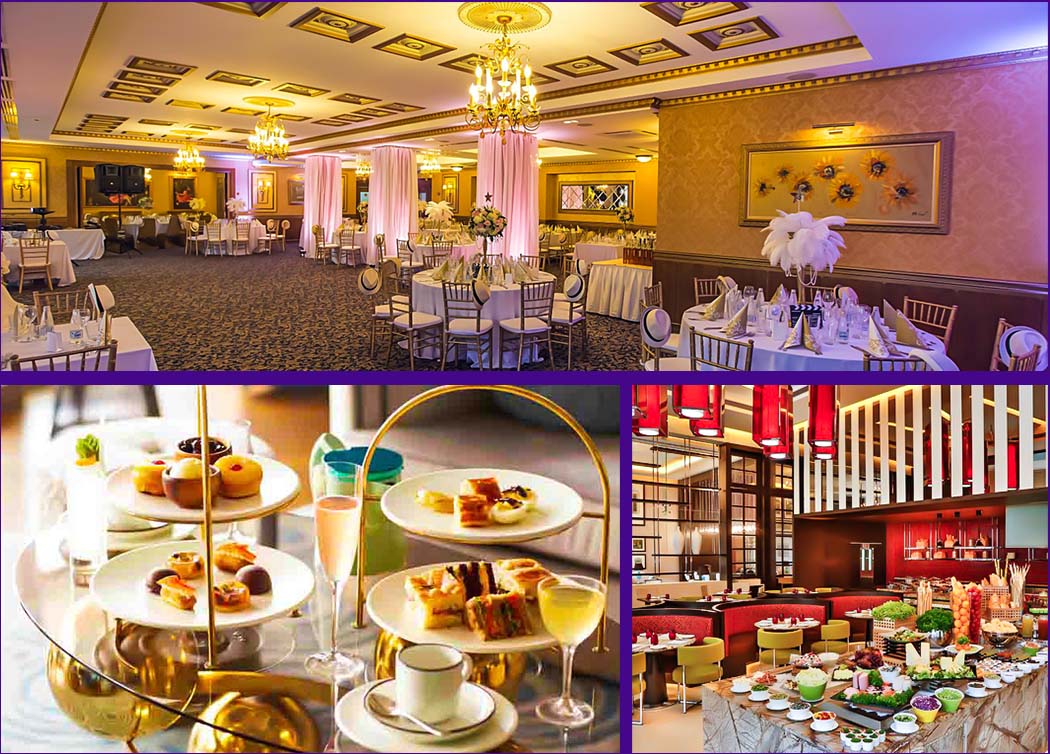 Pub Managers
They are responsible for keeping their pubs running smoothly by handling day-to-day operations, managing resources and employees, and creating a safe, fun environment for staff and patrons.
Room Dining Managers
To supervise and coordinate daily operation of guest food orders from preparation in kitchen to service in rooms in timely manner.
Catering Managers
Catering managers lead teams of chefs and catering assistants. Catering managers are responsible for monitoring the quality of the food and service and for making sure that their outlets perform well.
Food & Beverage FMCG Representative
He is to sell your company's products or services and would be responsible for finding and winning new customers, as well as looking after existing customer accounts
Food & beverage Controller
The primary responsibility of a food and beverage controller is to determine the consumption needs and analyze costs and trends accurately of a business' customers. They use this information to ensure the facility has enough stock of various foods and beverages.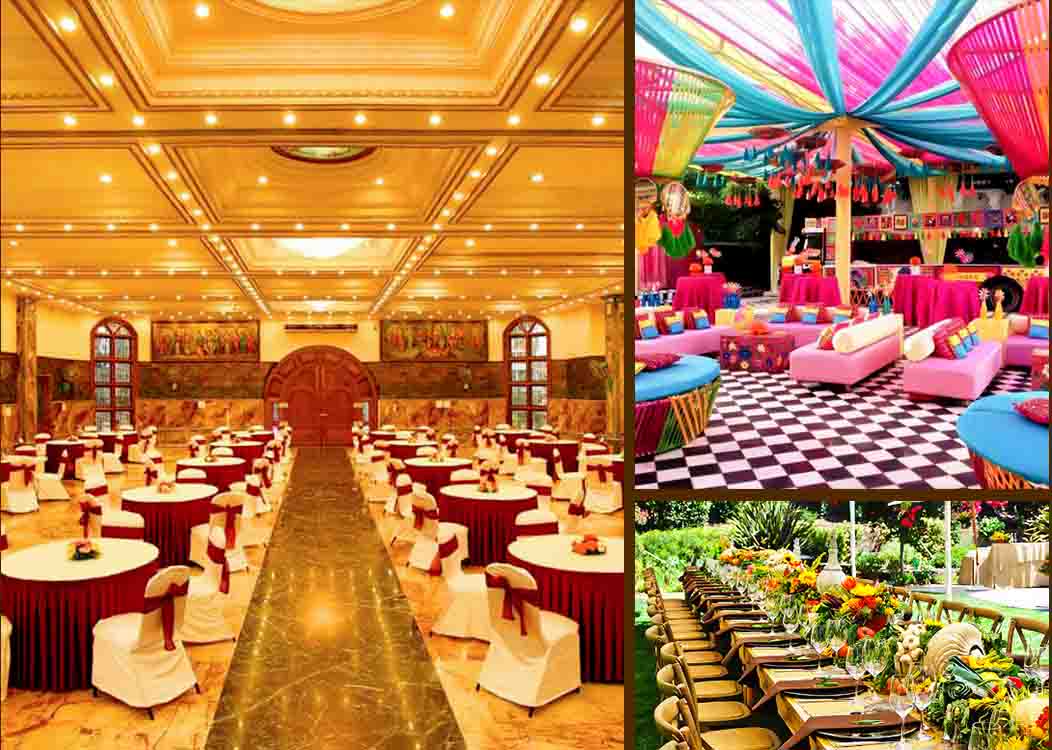 Catering Sales Manager
The Catering Sales Manager brings in, processes and achieves revenue goals with a priority area in catering by actively selling and up-selling each business opportunity.
Wedding Planner
The role of a wedding planner includes all aspects of the day – from clothing and flowers, to venues for ceremony and reception, to food, drink and entertainment, and can even include arranging accommodation, comforts and facilities for wedding guests.
Event Manager
It's a exciting job from planning and organise promotional, business and social events. The process includes from the planning stage to running the event and carrying out the post-event evaluation.
Banquet Manager
The chief of banquet operations looking after the banquet functions in a hotel or related organizations.
Lounge Managers
These people organizes the activities of the lounge to maintain high standards of beverage quality, service and marketing to maximize profits through outstanding customer service.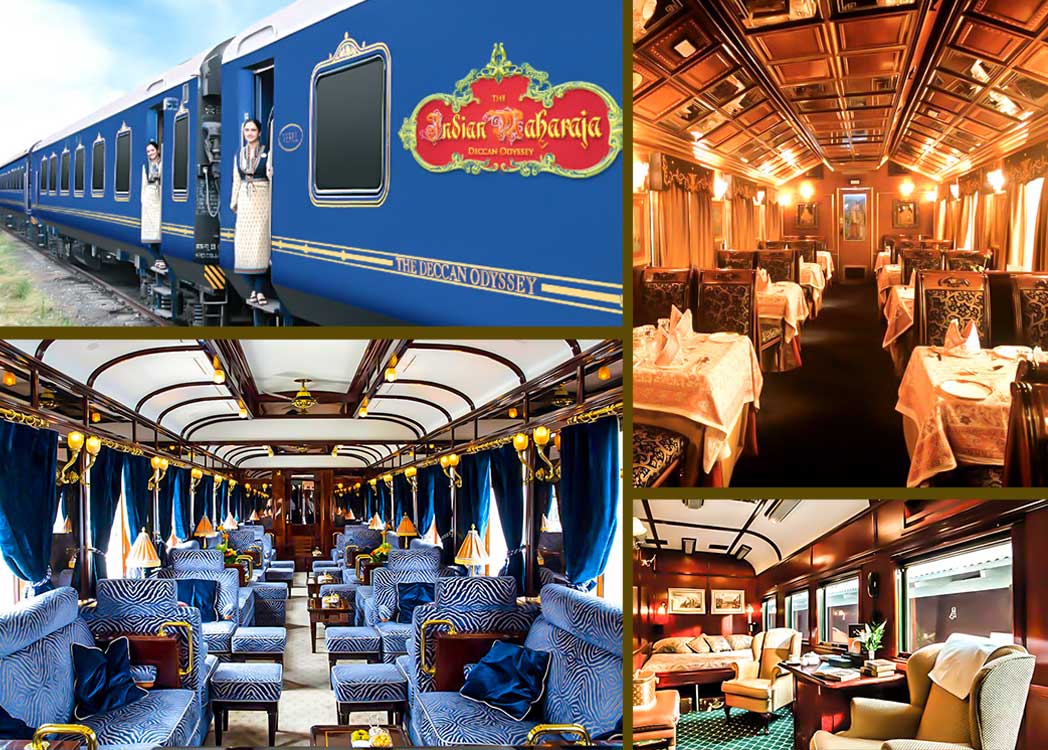 Railway Catering Executive
People who are responsible for managing food and manpower distribution to the trains and ensuring guest satisfaction.
Railway Catering Chef
Chef who oversee after quality, hygiene, production of cuisine for passengers during their journey.
Luxury Train Managers
Train Managers looks after guest satisfaction and build loyalty by taking ownership of the guest experience and ensures the smooth running food and beverage & housekeeping department in the moving train.
Guest Experience Executive
Professionals in charge of creating the best guest
experience for the clients in a luxury train.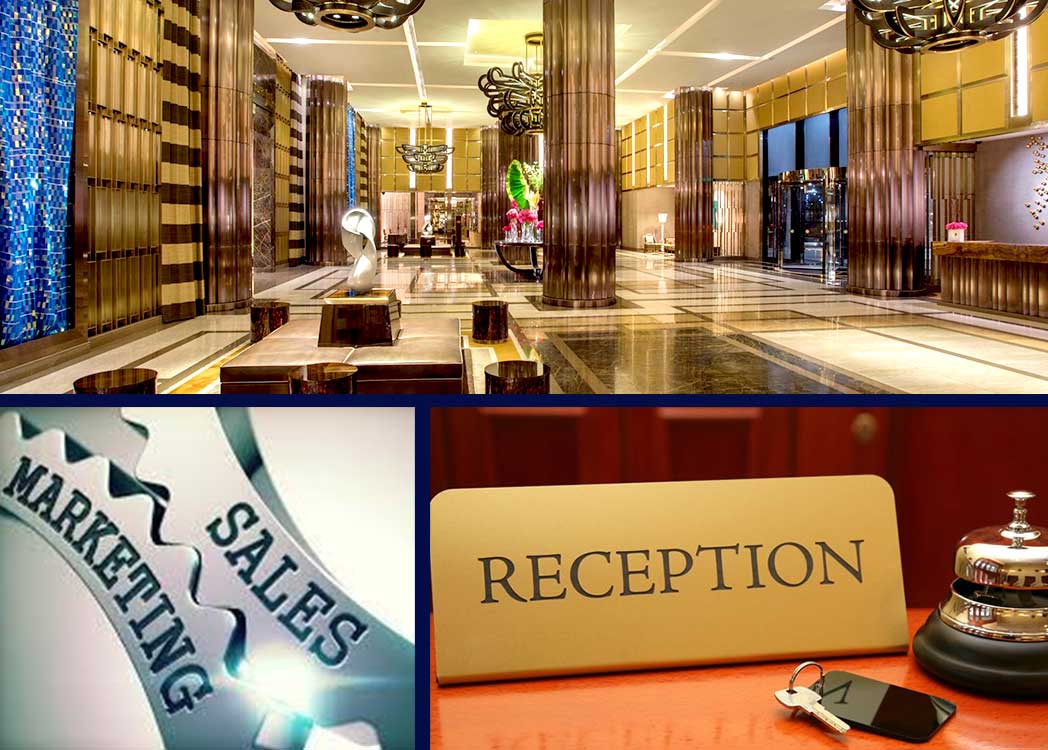 Hotel Marketing Manager
A marketing manager in the hotel industry is responsible for maximizing a hotel's revenues. Organizing and oversee advertising, communication campaigns, social media, TV etc, exhibitions and promotional events.
Hotel Brand Managers
Brand managers are responsible for making sure that in house branding is consistent across all outlets, which help in generating revenue for the property.
Hotel Receptionist
A hotel receptionist takes bookings, checks guests in and out of the hotel, allocates rooms and keys, and is the main point of contact between the guests and the staff.
Hotel Reservation Executive
They are responsible to receive or make telephone, email, internet and assist customers with the planning and booking aspect of their vacation or stay.
Hotel Telesales
Converts inquiries into sales by answering inbound telephone calls. Handling all inbound Inquiries of the Resort and converting them to Booking
Hotel Sales Executive
Hotel sales executives generally oversee activities that attract client patronage and maximum profit for hotels. Their job description entails selling of banquets for function, hotel rooms and other services to customers to generate revenue for the management.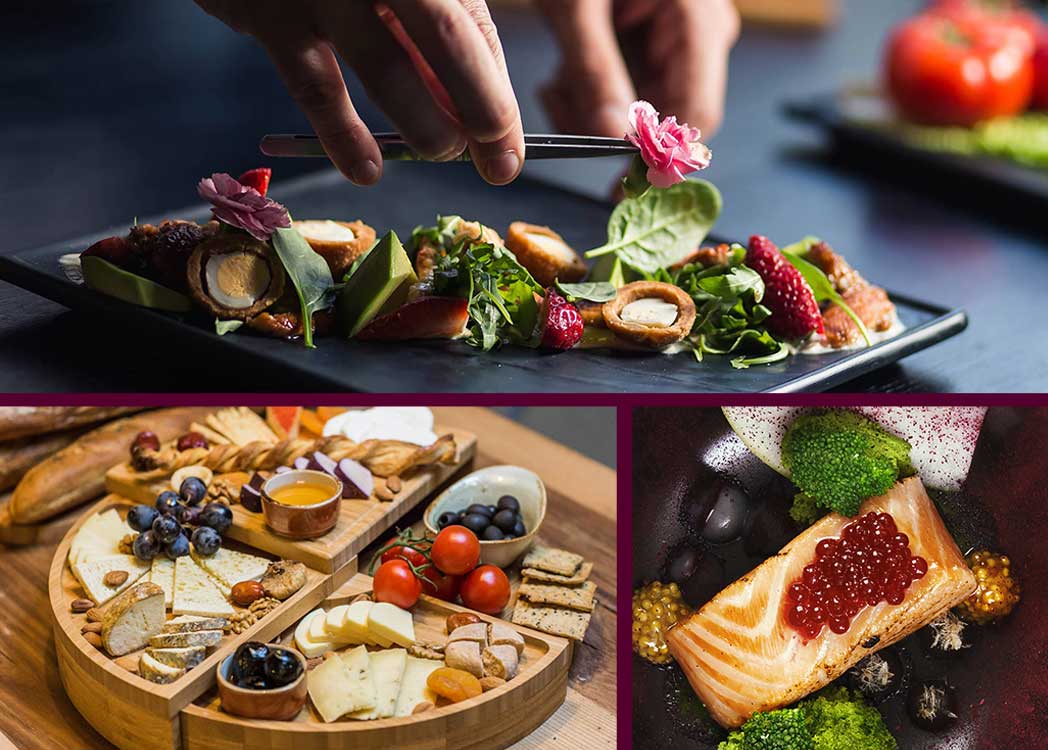 Executive Chefs
An executive chef is the head of the entire kitchen operation of a Hotel. He is in charge of all other functional chefs in the kitchen.
Cruiseline Chef
One of the most exciting places to work as an executive chef, sous chef, chef de partie, first cook, or cook trainee among other jobs, is on a cruise liner travelling all over the world.
Hospital Chef
People who are in charge of planning menu and quality control and nourishment of the food for the Hospitals.
Continental Chef
A Continental Chef experts in preparing delicacies consumed in European countries like French, Italian, UK, Spanish and other parts of Europe. Continental' dishes which focus more on olive oil, herbs, wine, garlic, sauce, and baking.
Oriental Chef
An oriental chef is a highly trained cook who specializes in making oriental style foods such as Chinese, Japanese, Korean, or Vietnamese food. Oriental food uses a lot of noodles and rice.
Clay Oven / Tandoor Chef
Clay Oven Chefs specialize in cooking with a tandoor, an Indian-style oven, using special sauces and spices. Tandoori chefs also interact intermingle with guest and prepare dish according to preference of guest.
Molecular Gastronomist
Molecular gastronomists use special techniques, ing¬redients and cooking principles to encourage certain chemical reactions to occur which lead to amazing culinary creations,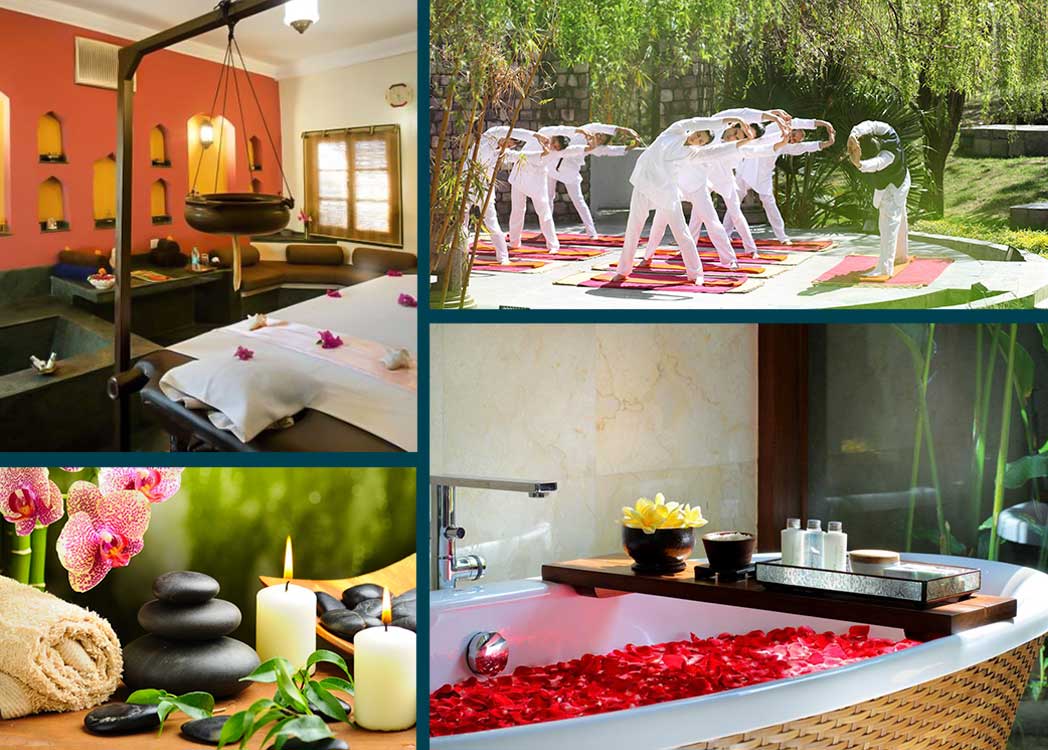 Spa Manager
Spa Managers oversee all aspects of the operations of beauty, health and wellness spas. Their core duties include managing staff, overseeing facility maintenance, developing budgets and creating marketing and promotions campaigns.
Spa Reservation Executive
To deal efficiently and politely with all reservation aspect and assist guest with in selecting specific treatment according to issue and health requirement.
Corporate Wellness advisor
Wellness program advisor is responsible for Designing and implementing policies and procedures that improve overall health and wellbeing of an individual or a group of people.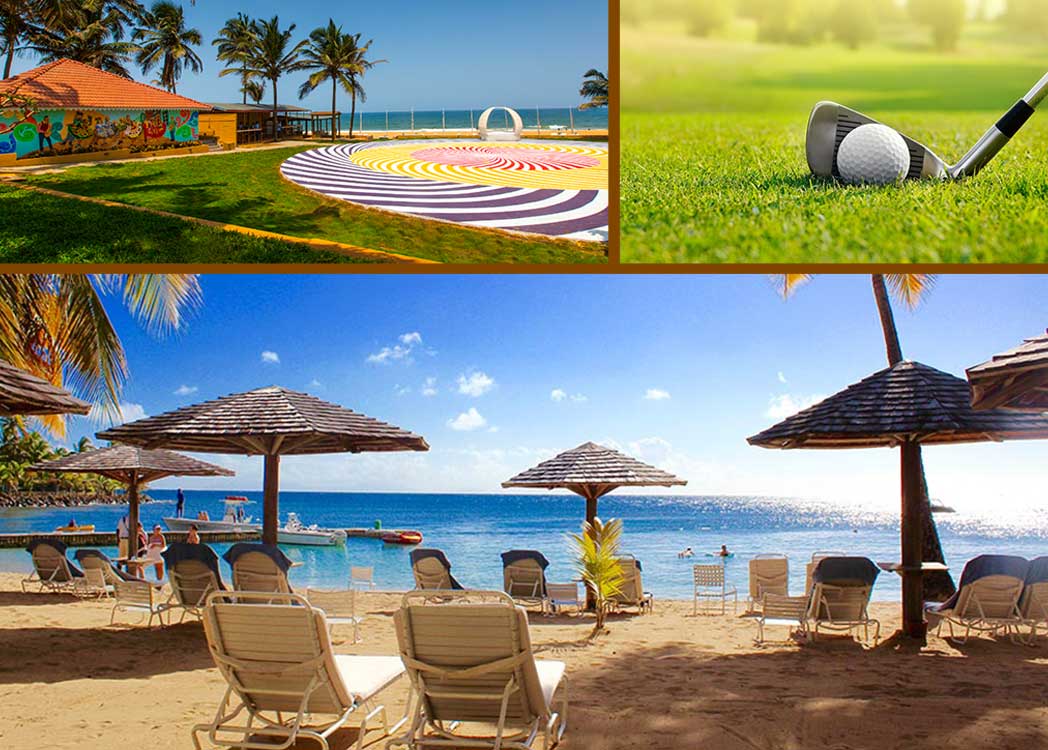 Beach Resort Operation Managers
He is in charge of many aspects of a beach resort functions, including housekeeping, human resources, facilities, security, public relations, social media, food and drink service, sales and financials.
Beach Resort Bartenders
Preparing alcoholic or non-alcoholic beverages for bar and guest. Interacting with customers, and based on their choice selecting and mixing ingredients, garnishing glasses, and serving beverages to them.
Resort Activity Manager
Supervise and create an atmosphere of fun and for all ages, including youth activities, sports and recreation events and other general activities for guest during their stay.
Hotel Horticulturist
The horticulture is responsible for the beautification of the hotel lobby with ornamental flowers & plants and general maintenance of lush and green gardens & lawns.
Hotel & Resort Interior Designer
The Hotel & Resort Interior Designer's key responsibilities is to plan, visualizing, sketching, design of a hotel or resort as per client goals, sourcing products and materials, determining costs and inspecting construction to ensure alignment with design specifications are met.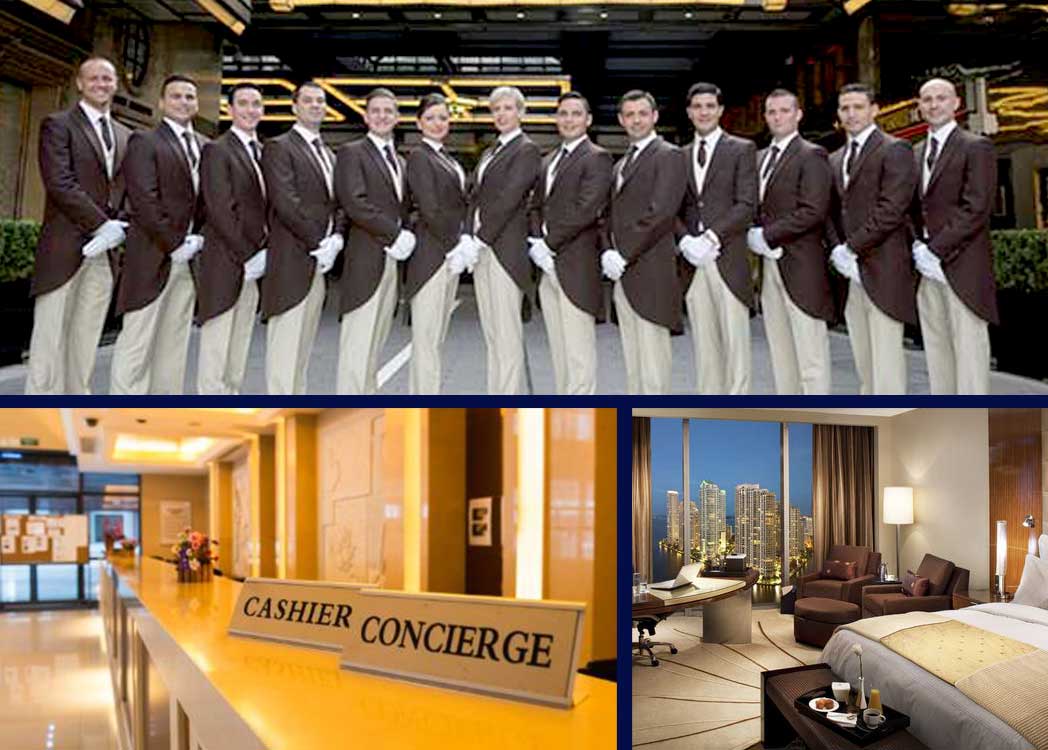 Chief Concierge
A Hotel Concierge is a hotel employee who assists guests with a variety of needs. Concierges focus on helping guests save time basically one point solution provider to all kinds of guest queries and demands.
Room Service Order Taker
Take all room service orders quickly and courteously, suggesting alternative accordingly as per guest requirement and relaying these orders to the respective attendants for service.
Hotel Operation Auditors
Prepares a summary of cash, check, and credit card activities, reflecting the hotel's financial performance for the day. Posts room charges and room taxes to guest accounts including guest transactions not posted during the day by the front office cashier.
Training Manager
They are specialists who help businesses by developing, facilitating and supervising training programs for employees. Job responsibility also includes enhancing employees' skills, performance, productivity and quality of work.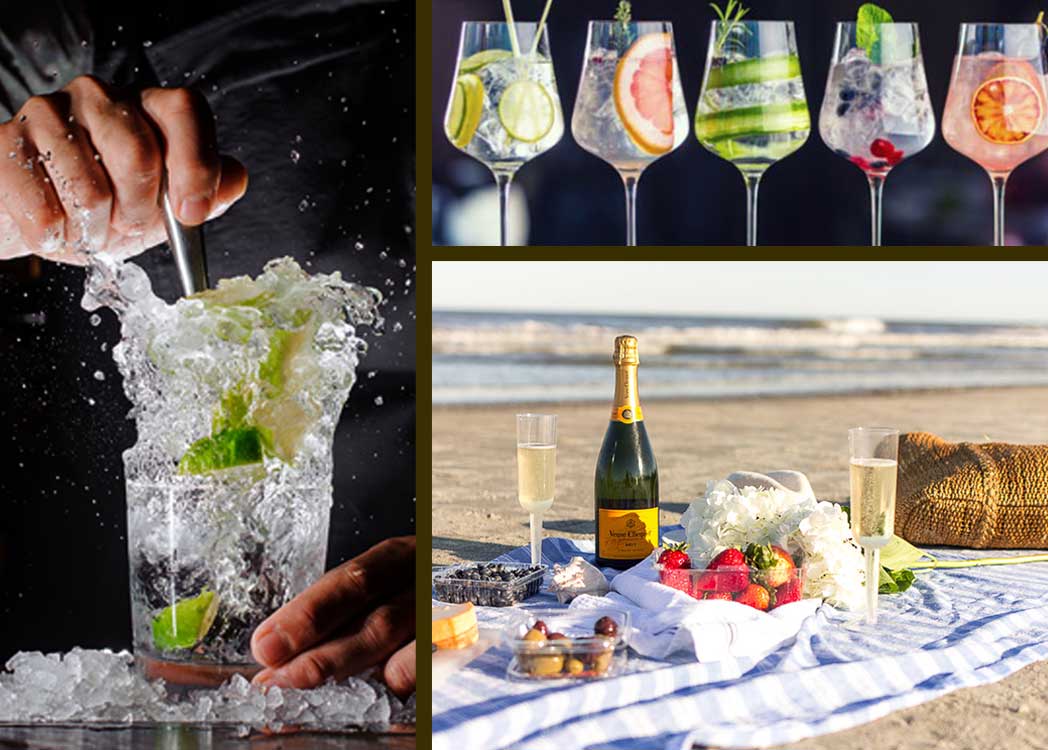 Mixologist
The Artist with the knowledge of science of mixing drinks, making innovative interesting cocktails and presenting with flaring tricks.
Sommelier
A trained sommelier most important function will be able to provide a range of different options, based on an intimate knowledge of wine regions, territory and grape varieties.
Wine Tester
Wine Taster is a professional who tastes various kinds of wines available and identifies the differences between them and gives expert advice on the various ways in which wine can be brewed in order to achieve a particular taste.
Flair Bartenders
They keep guests entertained while expertly preparing their preferred beverages. They have the ability to juggle, throw, and catch bottles, and perform other mixing tricks.
Micro Brewery Expert
The key responsibility of the craft brewer is to oversee the brewing process. They will ensure the brew recipe is being followed accordingly and accurately and the beer is stored correctly.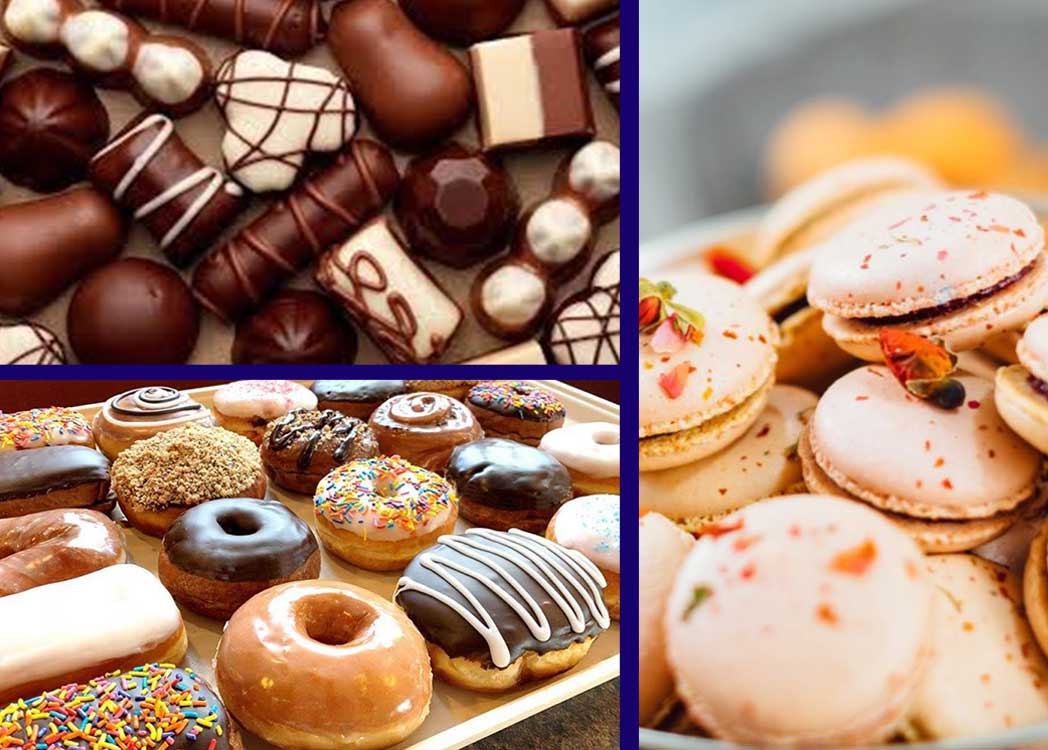 Pastry Chef
Preparing a wide variety of goods such as cakes, cookies, pies, Pastries etc creating new and exciting assortment of desserts.
Bakery Chef
Bakers use their understanding of ingredients and Mixing, preparing food to craft recipes and create baked goods such as bread, pretzels, baguettes and pastries, Bagels and many other things.
Chocolatier
A chocolatier is a chocolate maker. They create a variety of chocolate confections, such as chocolate truffles, bonbons, chocolate bars, chocolate-covered fruit, and more.
Bakery Product Specialists
To monitor all aspects of a bakery product lifecycle, including long/short-term product development and marketing. Manage scale up/commercialization of fresh bakery products, quality improvements, and margin improvements with bakery franchise partners.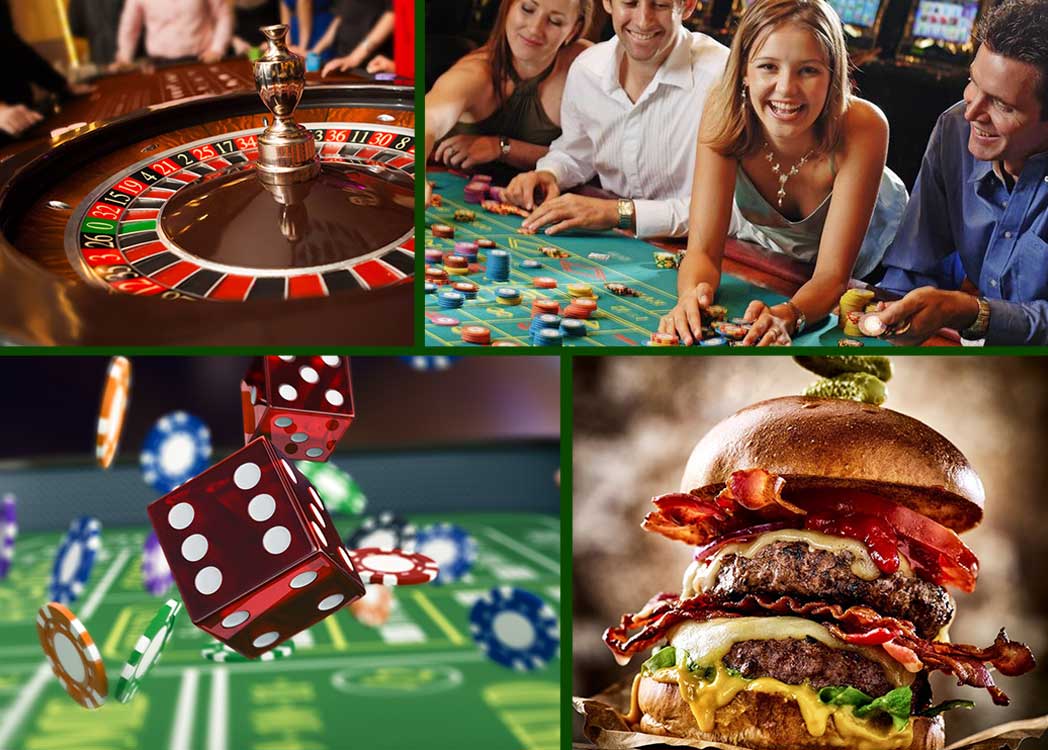 Casino Manager
He coordinates casino gaming operations and activities with departments including food & beverage to ensure total customer satisfaction and operational efficiency.
Gaming Manager
Many Hospitality organizations have gaming areas is responsible for supervising gaming tables and gaming dealers to ensure both players and dealers follow house rules and conduct themselves appropriately.
Club Managers
A Club Manager plays a supervisory role and ensures entire operations of a club are running well. He is usually tasked with leading a team, and ensuring members are happy with club services.
Learning and Development Manager
Learning and development managers are responsible for the creating a culture of continuous learning, growth and delivery of bespoke training programmes to trainees & staff.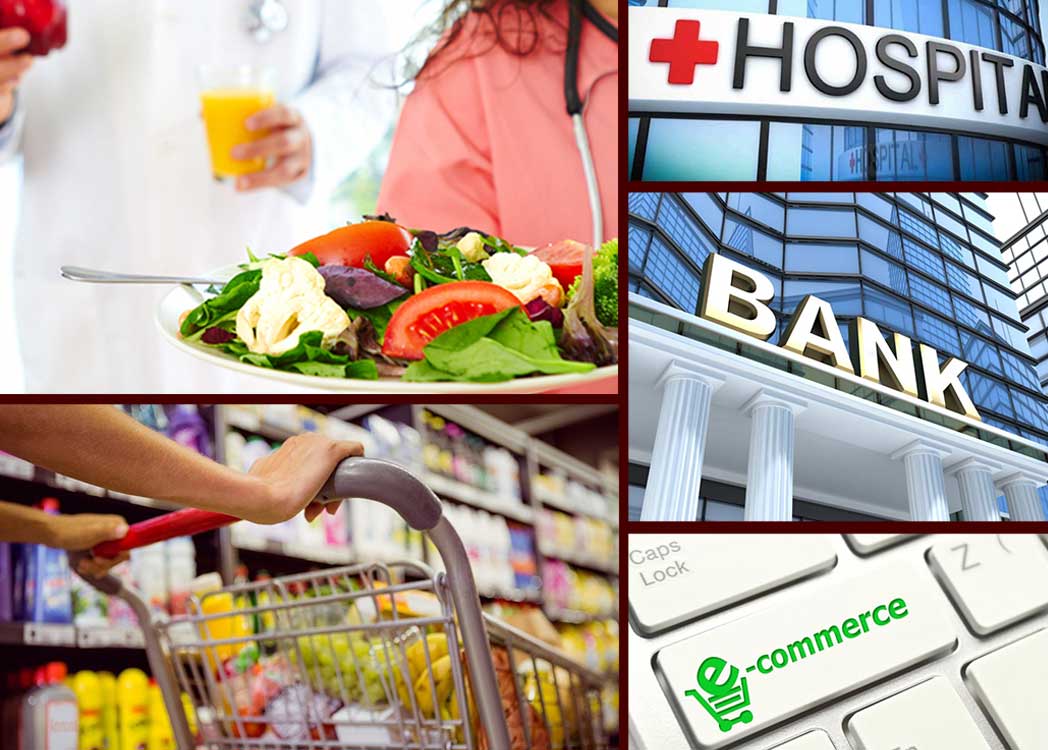 Hospital Executive Housekeepers
The Chief of the housekeeping department in a hospital, who plays important role in caring, cleanliness, providing and upkeeping of the linen in Hospitals.
Hospital Catering Manager
A hospital catering manager is responsible for the overall operation of a catering facility in a hospital and providing food to patients according to their dietary requirements.
Hospitality Influencer
A Hospitality Influencer is a professional who uses his knowledge to review hotels , restaurants , bars, pubs etc to influence consumer and thus bring in more guest to hotel.
Ecommerce Customer Care Executive
A customer care executive tends to act as a link-man between a company and its customers and ensure excellent service standards and maintain high customer satisfaction.
Banker Customer Service Executive
Bank Customer care executives ensure that the company delivers the highest quality of service to their customers or clients by using their skills, expertise, and experience.
Retail Managers
A professional who supervise and manage retail operations of an outlet or store. They are responsible for ensuring their staffs give great customer service as well as monitor the financial performance of the store.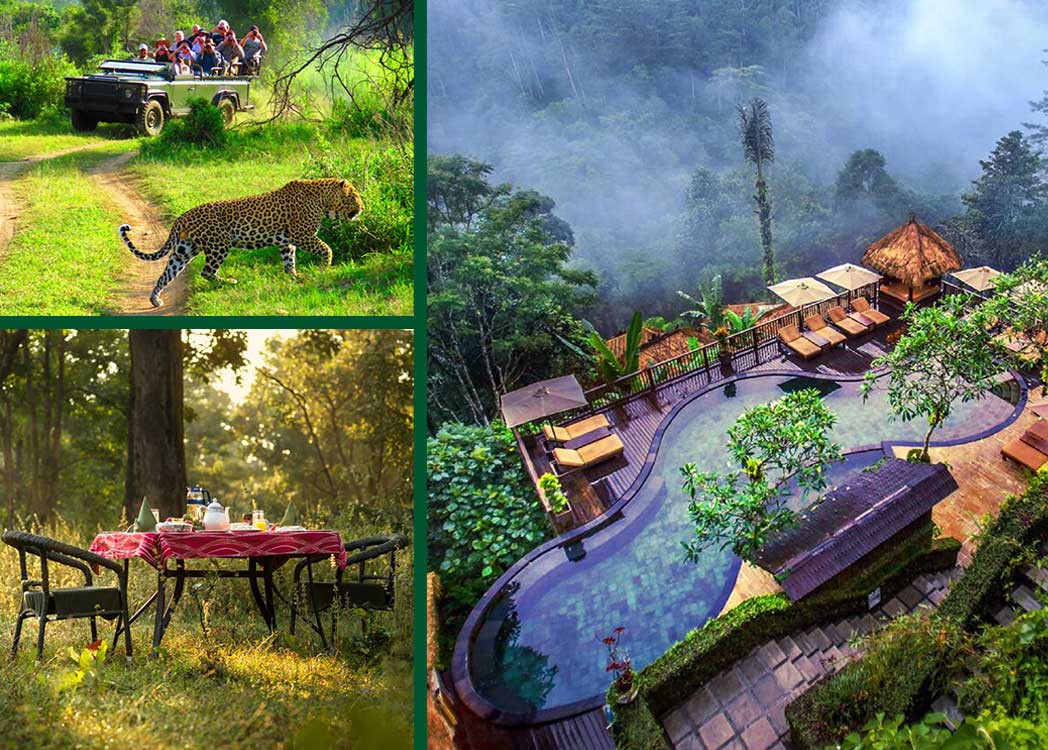 Wildlife Resort Chefs
People who are in charge of preparing the food for the Wildlife Resorts. A good Chef will prepare unique dishes in respect to local flavour and surrounding environment.
Jungle Resort Managers
As a jungle resort manager his job includes managing all aspects of a resort, including lodging, food and beverage management, human resources, housekeeping.
Holiday Representative
His main priority is to ensure that clients enjoy their holiday and that everything runs as smoothly as possible for them.
Travel & Tour Guide
Tour guides accompany groups of visitors to tourist attractions, whether on day trips or longer visits, and give them information and insights that help them make the most of the experience.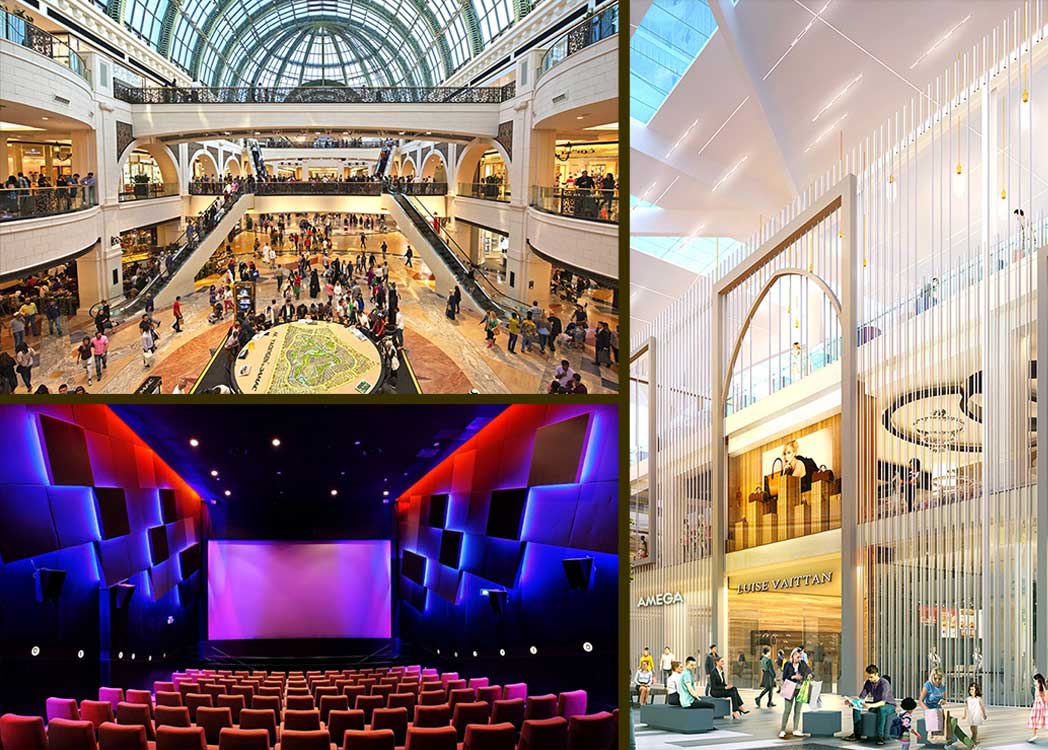 Mall Executive Housekeeper
The Chief of the housekeeping department in a Mall, who keep an eye on cleanliness, upkeepment and ensures that mall is spotless well maintained round the clock.
Arcade Managers
An arcade manager apart from managing smooth functioning of arcade is also responsible for the store's revenues, customer
complaints and issues, order and peace inside the store.
Hypermart Managers
Hypermart or Supermarket Managers are in charge of handling various operational aspects such as managing inventories, recruiting staff, budgeting, enforcing safety policies, ordering products, and analyzing sales performance.
Multiplex Managers
Multiplex or Cinema managers are responsible for performing safety, hygiene, food & beverage service, making sure the cinema watcher are provided with excellent movie experience.
Food Court Manager
A professional in charge of daily running and managing the operations of all restaurants and other food & beverage establishment in a food court.
Mall Managers
The chief, who manages the entire operations of a shopping mall. His responsibility includes both the behind-the-scenes and customer-facing operations of a retail shopping centre.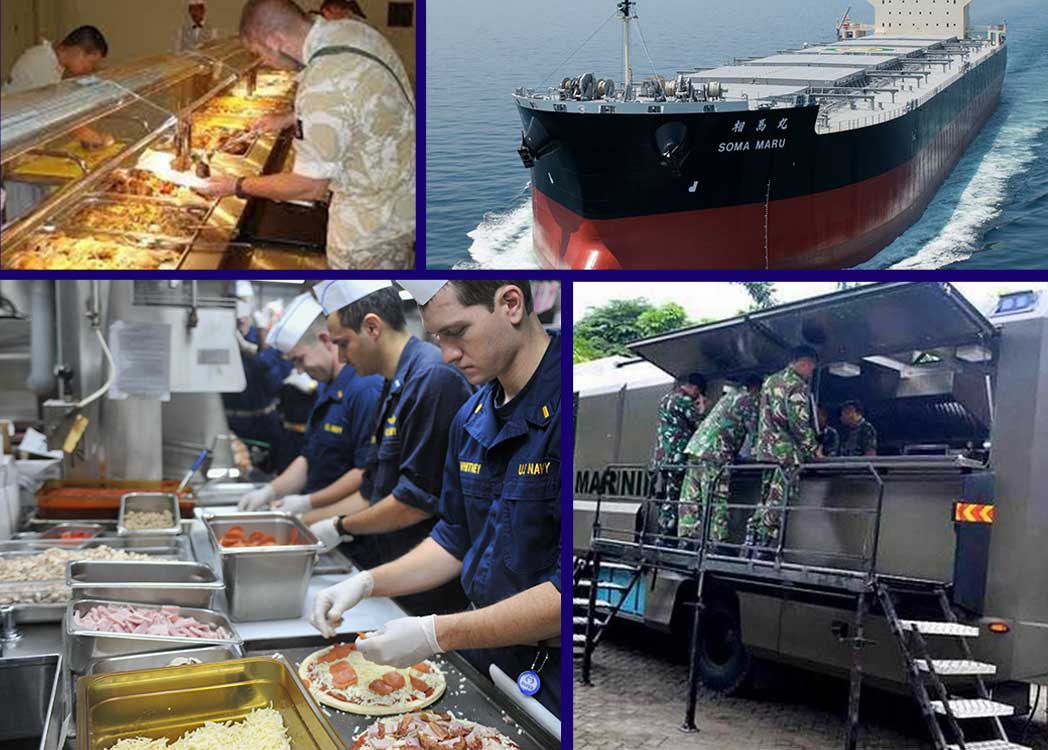 Armed Forces Catering Officer
Armed Catering managers are responsible for planning,administering and supervising entire food and beverage, catering operation for total battalion.
Merchant Navy Catering Officer
The officer in Navy looks after the officers' dining and bar requirements in Ward-room messes. They are trained to handle the ship's bar, prepare and serve the best of cocktails and liquor when the ship is not at sea.
Mess Manager
Responsible for efficient management of the officers Mess including the catering, cleaning and accommodation services. Also controls and monitors the financial performance of the unit and to maintain costs within budget.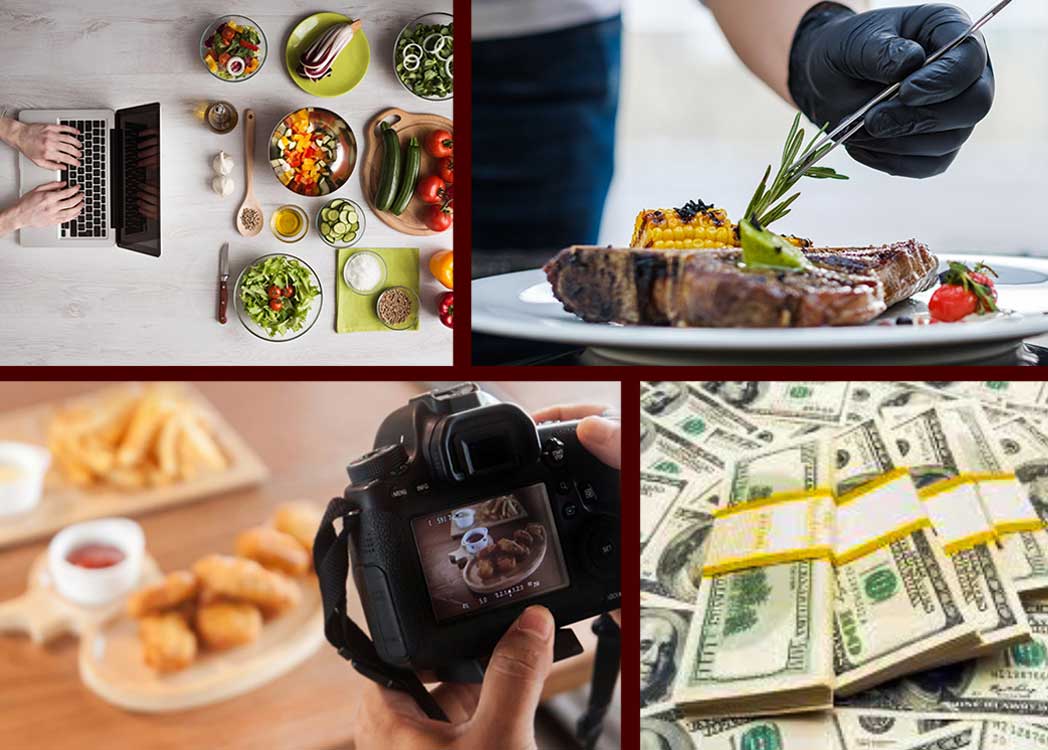 Revenue Managers
Professionals in charge of maximizing business and generating maximum revenue for an organization. Revenue Managers work closely with sales teams, reception desk employees and the hotel general manager in areas of promotion, business planning.
Food Photographer
A specialist work to create and capture attractive, beautiful and enticing still life images of food for magazines, cookbooks, restaurant promotional materials, and Web.
Food Stylist
A Professional food stylists are artists with a culinary flair. They use colour, shape, texture and food compatibility to create an artistic plate; one which is as appetizing and stunning.
Food Broker
As a food broker the main responsibilities provide a service to wholesale retail stores, distributors, or to other food manufacturers negotiating and selling food products.
Food Writer
Foodies who also love to write can combine these interests by working as a professional food writer. Food writers may work as magazine or newspaper journalists, write books or create blogs.
Researcher
A professional who conducts extensive food research on multiple topics of hospitality. Collecting, organizing, analyzing and penning down their findings in research papers.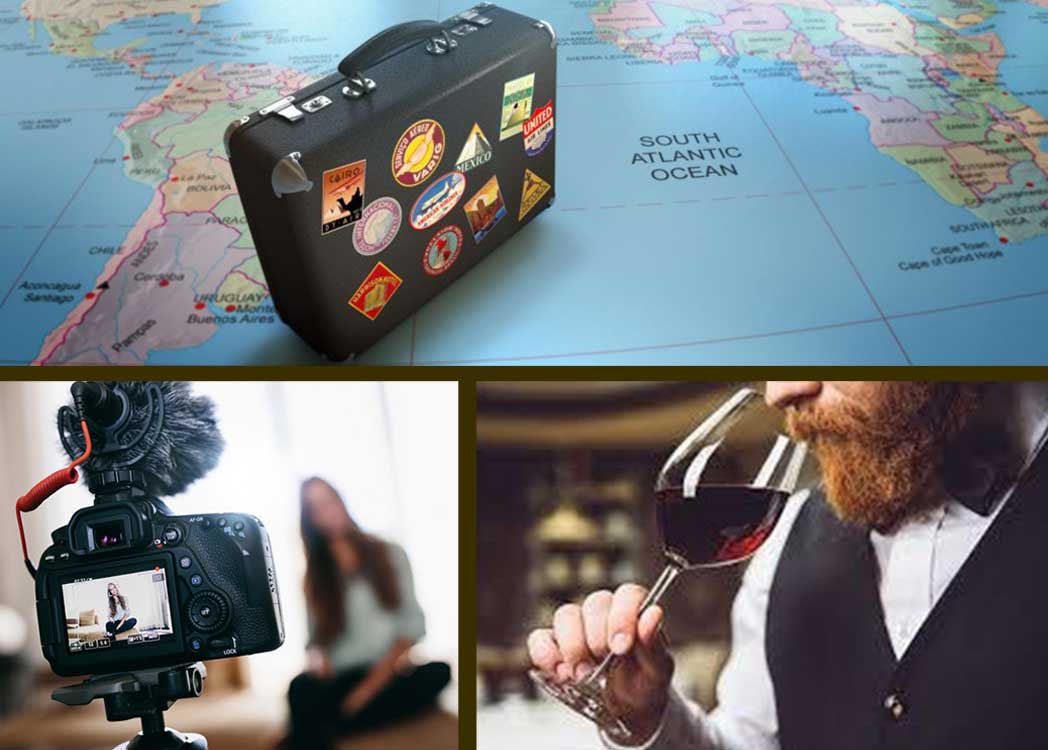 Video Blogger
Blogger is a person who create short online films for social media on popular subjects such as travel, food, hotel, restaurant, property, new product, people, review etc.
Tourism Adviser
People who develop promotional strategies to develop and promote tourism of a particular local, region, city, country or hotel property.
Connoisseur
A knowledge expert who observe, report, analyze and make recommendations on the experiences about different cuisines and beverages, using the five senses of sight, sound, touch, smell and taste.
Travel Agents
Travel agents meet with clients to discuss and learn about their travel requirements and accordingly arrange transportation, visa, lodging, and admission to entertainment activities to them or groups.
Beverage Presenter
They deal with beverage products newly launched in the market. They educate and create awareness to customers about new product.
Entrepreneur
A self employed professional having enormous opportunity to open restaurant, bakery, hotel, resort, cafe, pub, bar food joint etc.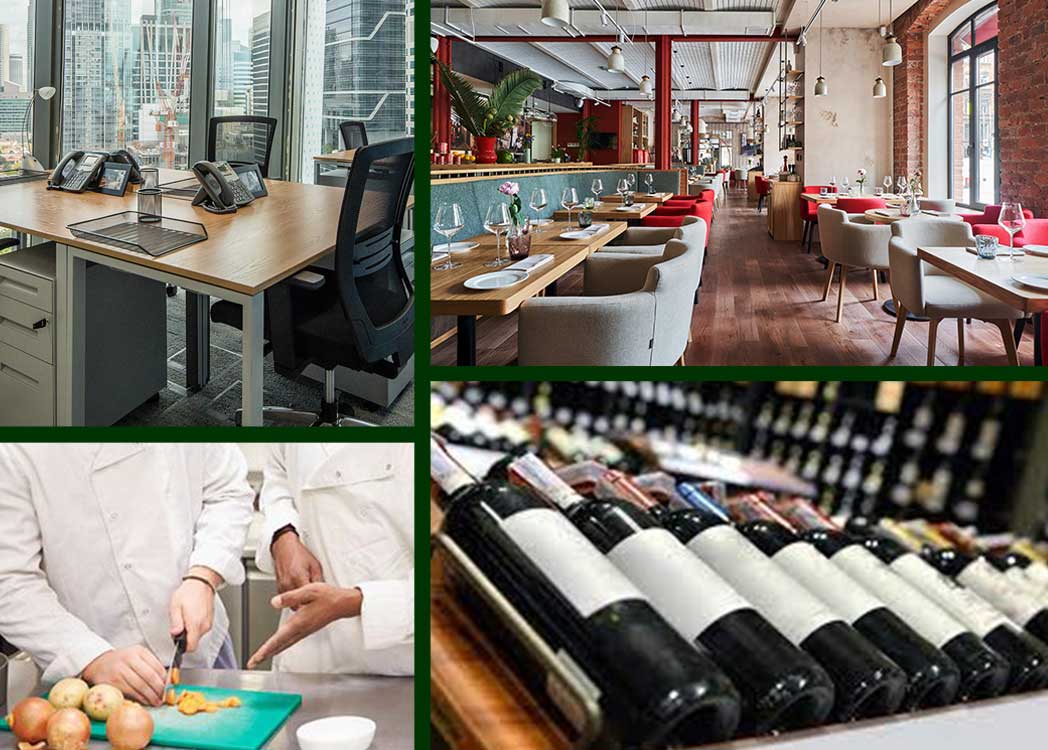 Restaurant Consultant
A professional with a vast knowledge of restaurant operations, he/she provides there service to others who are planning to set up their own restaurant.
Wine Sales Executive
The wine sales executive will help develop sales and marketing strategies for each brand that the winery produces. They are knowledgeable and well versed with the components of wine.
Bar Consultant
He helps in setting up standalone bar or bar in restaurant. He provides expertise to upgrade and re-launch, and develop business plan, strengthen the operations, and guide & organise bar management.
Cooking Instructor
A instructor having strong technical skills in classical and contemporary cuisine, teaches the art of cooking, including food preparation, various cuisines, and techniques of cooking.
Product Demonstrator
A product demonstrator shows how to use or sample a product and helps others try it as well. Also provide product samples, coupons, informational brochures, or other incentives to persuade people to buy products.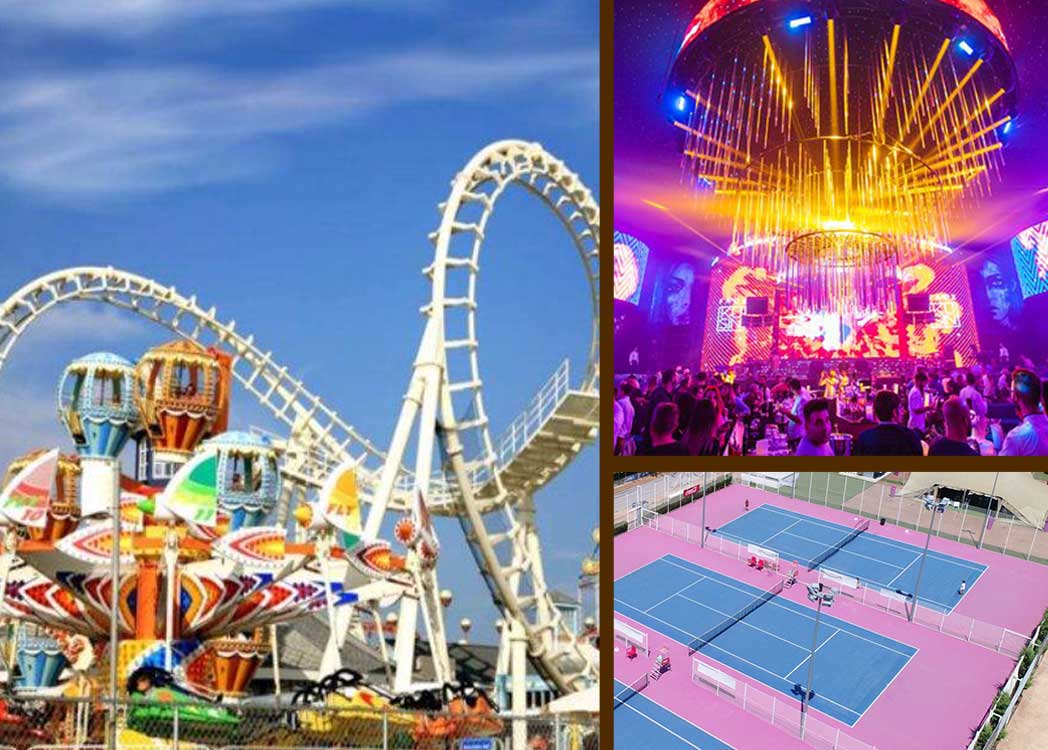 Club Bar Managers
The chief of the Bar operations looks after the business aspects of the bar, such as keeping a current liquor license, negotiating supplier contracts, taking inventory and reordering supplies, managing budgets, and setting goals.
Club Chefs
Chefs are responsible for preparation of menus for all food outlets in the club make certain that food preparation is economical, technically correct and within budgeted labour cost goals.
Amusement Park Managers
He has the responsibility of overseeing all of the park's daily operations such as ride maintenance, customer revenue, and park cleanliness.
Night Club Manager
Managers, who are hired by hotels or privately owned bars and restaurants, operation, oversee food preparation, oversee staff, and guarantee excellence customer service.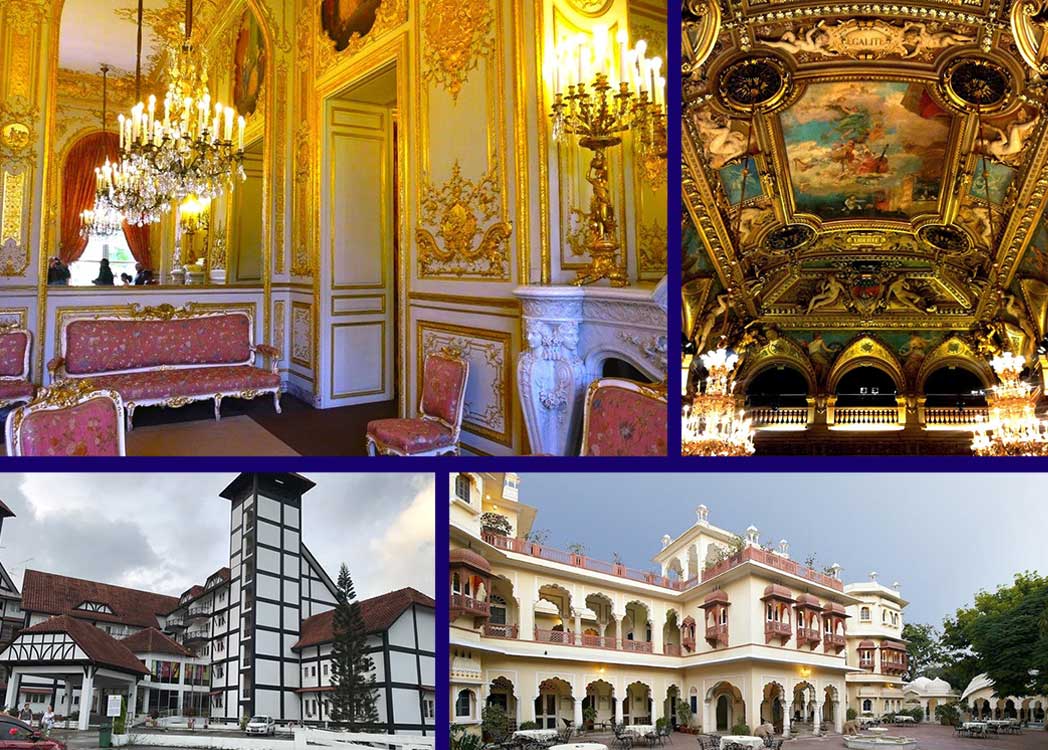 Heritage Hotel Managers
The Heritage Managers ensure to upkeep of the tradition of Heritage hotels which were the homes of the royalty, their magnificence of the architecture, expansive courtyard, ornamented balconies, capacious rooms and suites, rich royal delicacies etc. Managers make sure those guests are provided with warm impeccable royal heritage hospitality.
Heritage Hotel Executive Chefs
The legendary chef who are researching, preserving and bringing the royal delicacies from the ancient kitchen of Maharajas to the modern days platter.
Heritage Hotel Executive Housekeepers
The Executive looks after the royals heritage décor, ambience, linen etc and makes certain that guest experience is maintained as per the royal standards.
Butler
A person who is acquired skill and art in silver service. He is in charge of handling and maintenance of the dining room, wine cellar, and pantry and giving personalised attention to guest.
Guest Experience Specialists
Guest Experience Specialist actively engages with guest by communicating to enhance their experience and ensure that their overall experience with the establishment is a positive one.