How about having Breakfast in Dubai, Lunch in London, and Dinner at New York in one day or travelling to a new country every morning without spending a penny. Careers in hospitality education promise a lifestyle filled with excitement, fame, fortune, and the chance to explore the world. It seems like the perfect chance to make money and visit the world's dreamiest spots while traveling in luxury & style.
With the hospitality industry becoming omnipresent, a large number of jobs are generated every year around the world. Hence, there is an increased demand for hospitality management professionals. Hospitality jobs in Canada, New Zealand, UAE, US, European countries, and International cruises & airlines are the most popular ones. Hospitality management is one of the few career options that carve your path for global exposure. Due to its widespread presence, you can find a job in various places and get a chance to work for an international chain. An overseas career provides them with an opportunity to work for some of the best companies in the world and get access to a better quality of life and benefits. They gain valuable professional global experience that assists them in understanding different cultures and customs, which ultimately help them in advancement of their career. Jobs offered by the hospitality industry are never dull. There is a lot of variety, a lot of traveling, and a lot of new challenges. In fact, hospitality management jobs are one of the most exciting ones in the world. At NIPS, study of the hotel, culinary or hospitality management allows you to combine your passion for work & travel and explore the world. Whichever main cities you visit abroad, you are sure to meet your seniors there. NIPS students are working in all major cities of the world like London, Riyadh, Dubai, Auckland, Doha, Miami, Paris, New York, Edmonton, Ontario, Vancouver, Saint Lucia, Adelaide, Toronto, Port Moresby, Kampala, etc. Travel makes you healthier, happier, and brings out the best in you. Here are few glimpses of world cities where our students are working: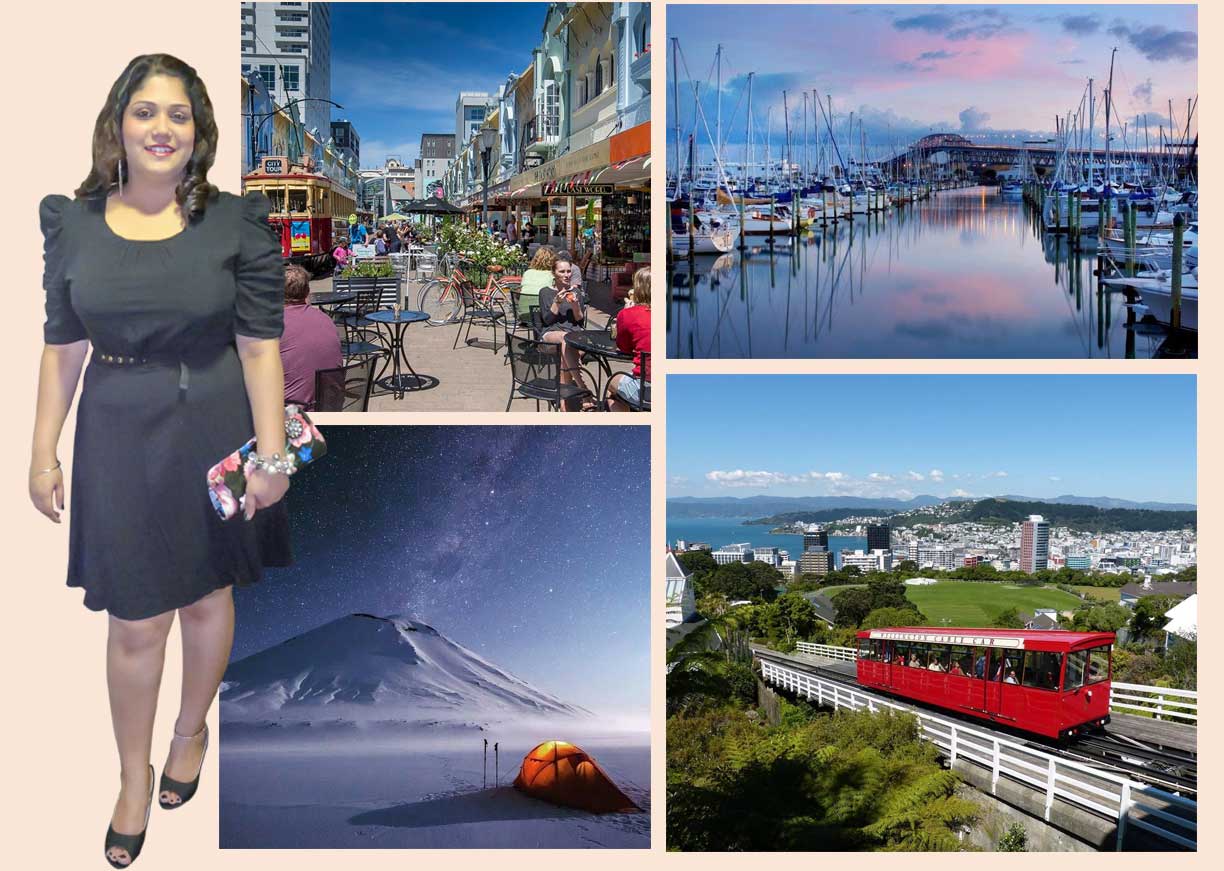 New Zealand
New Zealand is the fifth-largest wholly island nation on earth in the southwestern Pacific Ocean. New Zealand's capital city is Wellington. 1 New Zealand Dollar equals 48.27 Indian Rupee. New Zealand is one of the top holiday countries in the world with its clean green natural image, scenery, adventure, culture, friendly people, and value for money. See for yourself why New Zealand is often rated as one of the best tourist destinations. The tourism and hospitality sector is big business in New Zealand. In fact, it's currently our second-largest export earner. The biggest concentrations of jobs in tourism and hospitality are, naturally, in the top tourist destinations of, Queenstown, Canterbury/Christchurch, Rotorua/Bay of Plenty, and Wellington.
Esmeet Kaur
Year of Passing: 2007
Auckland, New Zealand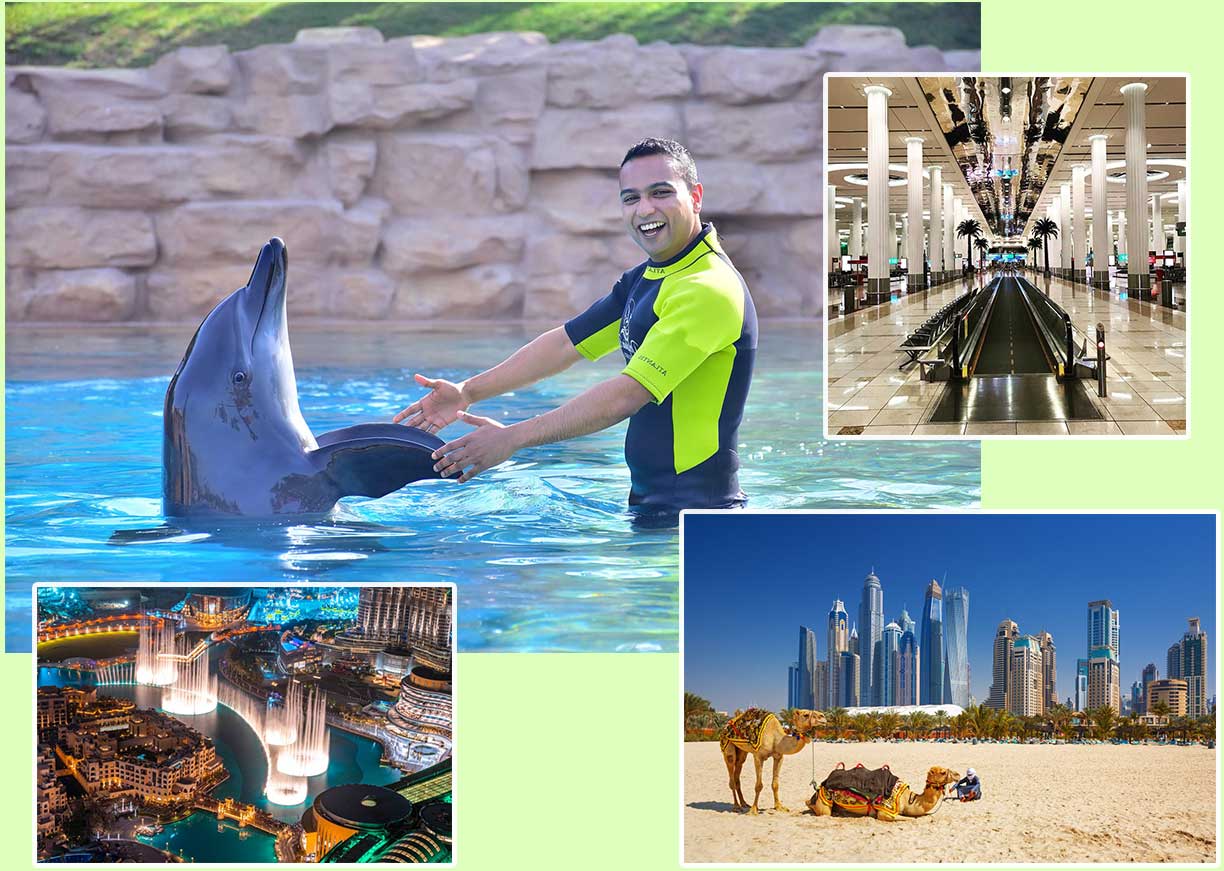 Dubai
Dubai – Marhaba – Welcome to Dubai. Dubai tourism is all about the futuristic charm of modern skyscrapers, exotic landscapes, and desert safaris. Dubai may boast the tallest building in the world – the Burj Khalifa, the world's largest indoor the theme park, and the world's largest shopping malls with more than 1200 stores, a large walk-through aquarium, a world-class ice skating rink, 14,000 parking spaces but most impressive are the city's man-made world largest artificial islands Palm Jumeirah, Deira Islands, Palm Jebel Ali, and The World. The UAE is home to over 200 nationalities. Dubai ranked 9th globally in cities with the highest hotel rooms. Dubai increasing its hotel room from 1,00,000 to 1,64,000 by end 2020. One United Arab Emirates Dirham equals 20.07 Indian Rupee.
Chayan Sinha
Year of Passing: 2009
Dubai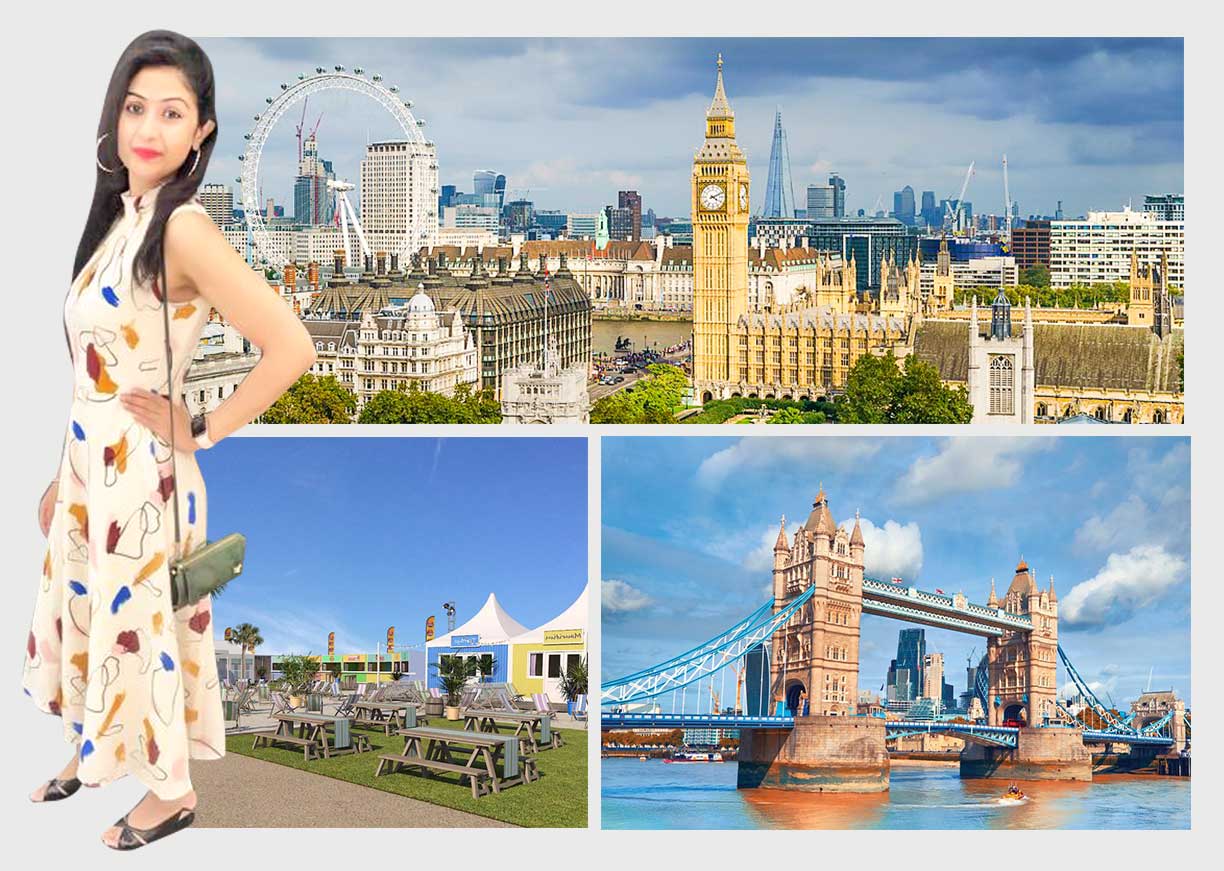 England
England is a country that is part of the United Kingdom. The capital is London, one of the busiest cities in the world. England's economy is one of the largest and most dynamic in the world. London is one of the world's most visited cities, regularly taking the top five most visited cities in Europe. It is largely considered a global centre of the arts and culture. Entry to most state-supported museums and galleries is free unlike in other countries. The English cities visited most by overseas tourists in 2019 were London, Birmingham. Liverpool, Bristol, Oxford and Cambridge, Bath, and Leeds. Many of England's stately homes, historic manor houses, landscapes, gardens and parks are of great interest to film makers and broadcasters. The British Indian community is the sixth largest in the Indian Diaspora.
Priyam Dutta
Year of Passing: 2008
London, England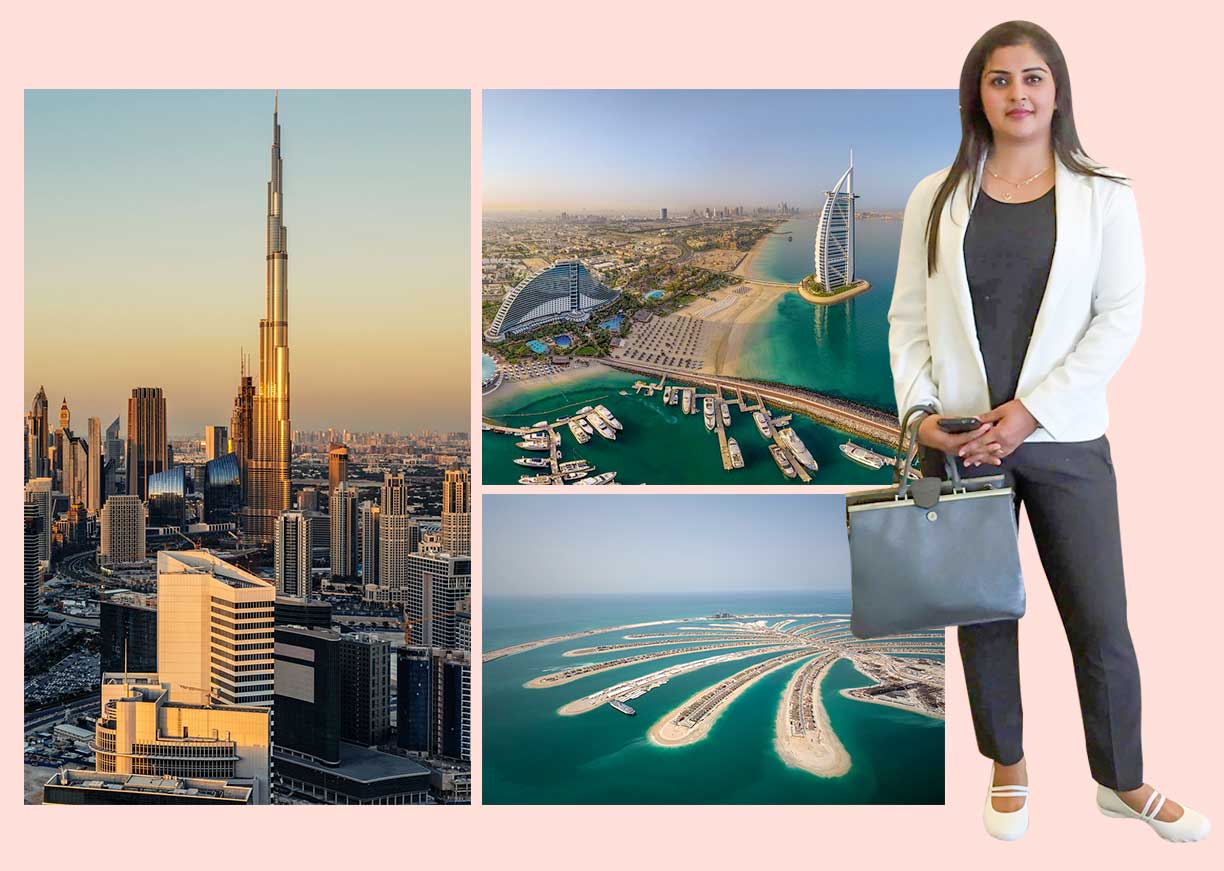 UAE
United Arab Emirates, federation of seven emirates Abu Dhabi, Dubai, Ajman, Fujairah, Ras al Khaimah, Sharjah and Umm al Quwain along the eastern coast of the Arabian Peninsula.The UAE is governed by a Supreme Council of Rulers made up of the seven emirs, who appoint the prime minister and the cabinet. Abu Dhabi is the capital city of UAE. The UAE has the Middle East's second largest economy, after Saudi Arabia, and one of the wealthiest countries in the region on a per capita basis. Over 3,420,000 Indian migrants are estimated to be living in the UAE, which is over 27 percent of the total population of the UAE. UAE is a melting pot of cultures and also an ideal destination for those seeking education and employment opportunities.
Antara Chowdhury
Year of Passing: 1995
Dubai, United Arab Emirates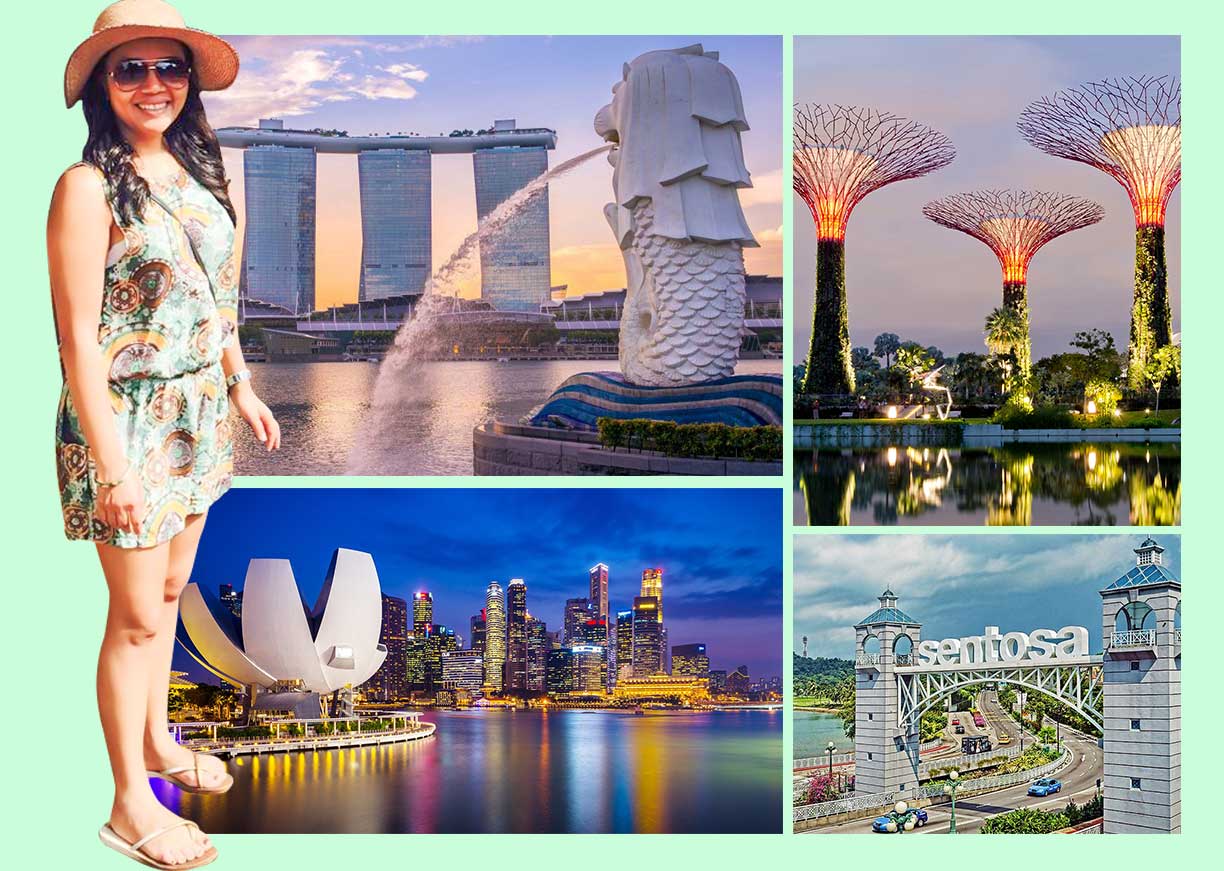 Singapore
Singapore is both a country and its capital. Also referred as the Lion City, This fantastic destination is one of the most beautiful man-made wonders and exquisitely looking beautiful attractions like Sentosa Island, Gardens by the Bay, Universal Studios, Singapore Zoo, Jurong Bird Park, and Night Safari. The entire city is sparkling with tall skyscrapers, shopping plazas, mouthwatering food, and modern fast transport system. Tourism is a key industry and major revenue generators for Singapore. Indians formed 348,119, or 9.23% of the 'resident' population of citizens and PRs. Singapore attracted approximately 19.1 million visitors in 2019. 78% of visitors arrived by air, 10% by sea, and 12% by land. Indians are third on the list of foreign tourist arrivals in Singapore. There is place called Little India in Singapore. One Singapore Dollar equals 53.57 Indian Rupee
Ruth Kharputi
Year of Passing: 2004
Princess Cruises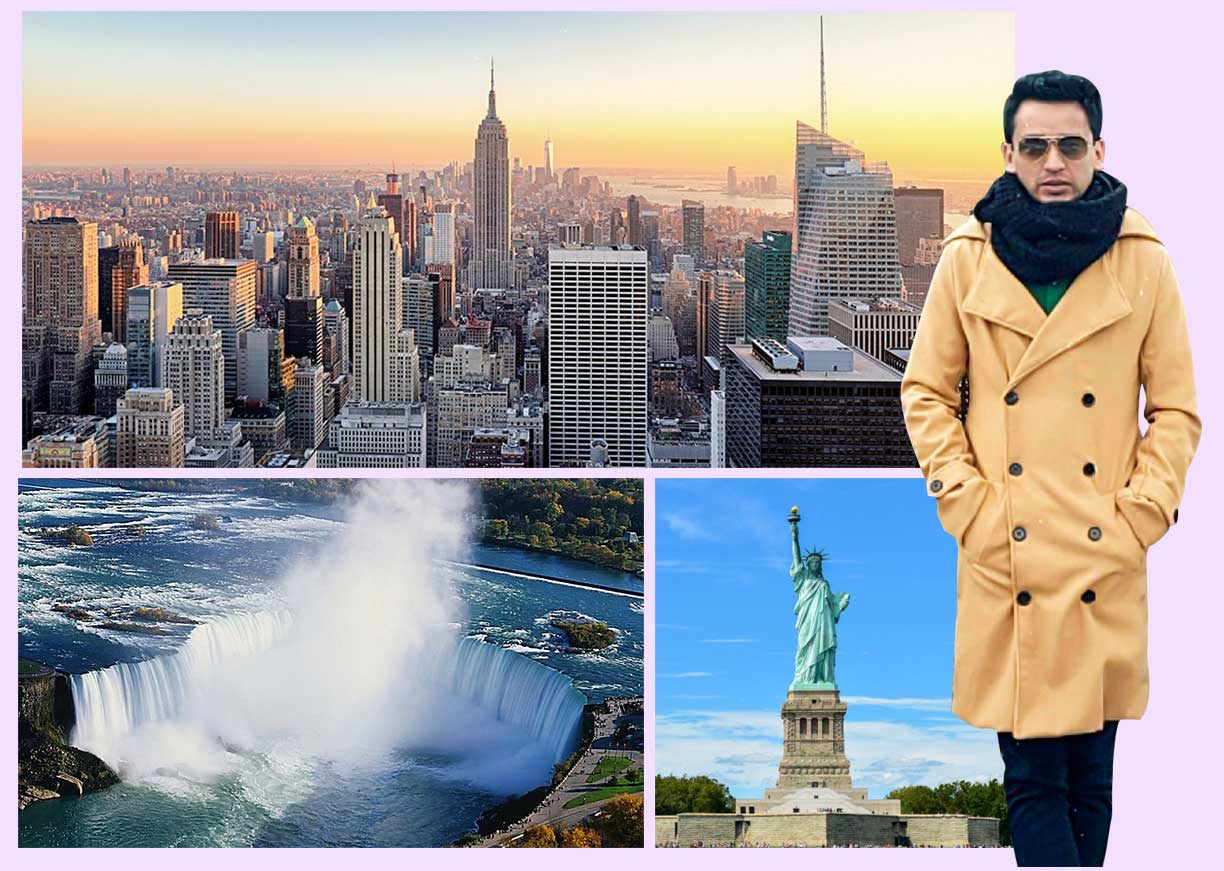 USA
The United States of America is the third- largest country in the world. tourism is among the three largest employers. Foreigners visit the U.S. to see natural wonders, cities, historic landmarks, and entertainment venues. Americans seek similar attractions, as well as recreation and vacation areas. The United States is the third most popular destination for Indian migrants worldwide. The USA is a perfect dream destination for world-class museums, falls, beaches and landscape beauty, natural wonders, cities, historic landmarks, and entertainment venues. Grand Canyon, Disney World, The Statue of Liberty, Hollywood, Las Vegas are the most visited place in the US. America has been known as the land of opportunity. One US dollar is equal to 73.50 Indian Rupees
Hridesh Sah
Year of Passing: 2007
Denver, USA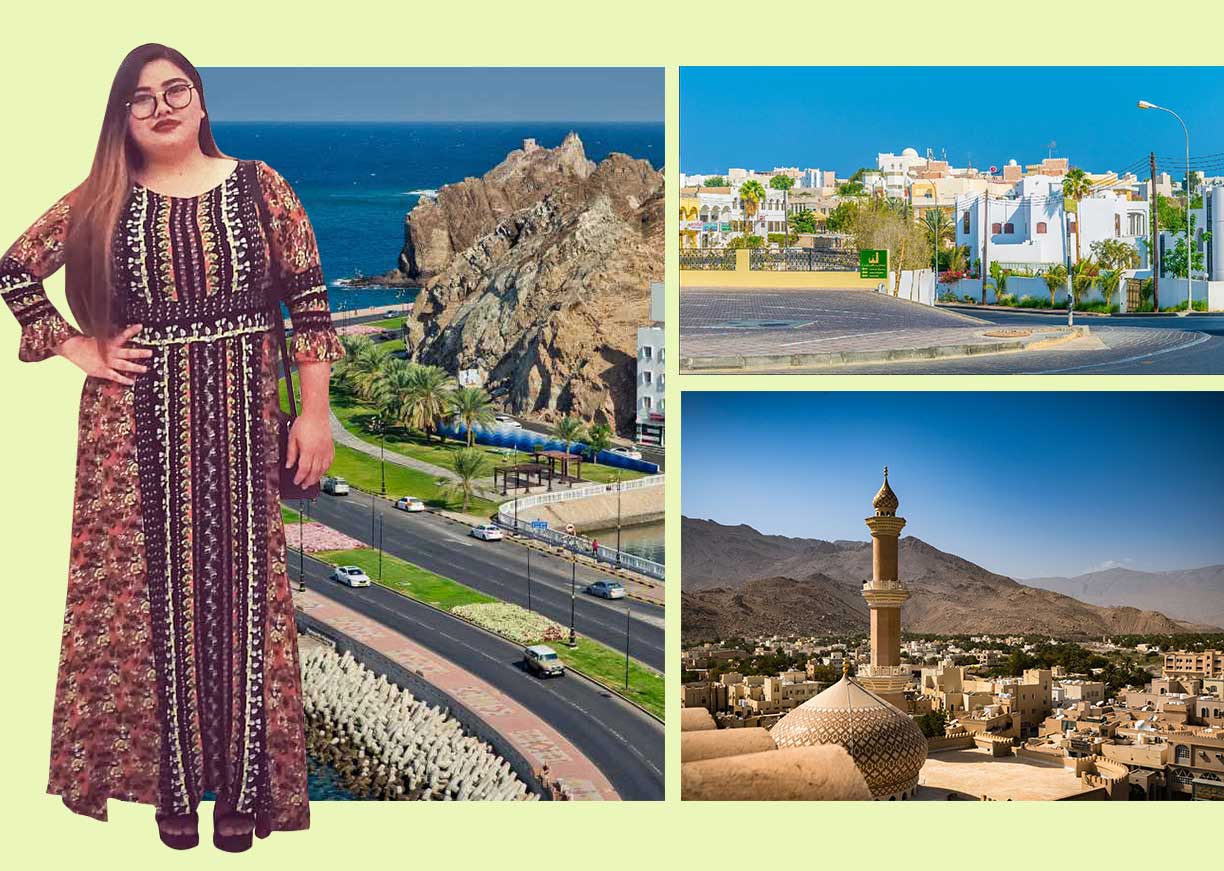 Oman
Oman is a country on the southeastern coast of the Arabian with an abundance of natural beauty, from spectacular mountains, wind-blown deserts, and pristine coastline. Oman's low-rise towns retain their ancient charms and Bedouin values. Traditional Omani culture is embedded in nearly every aspect of daily life, from clothing and food, arts, and crafts. Oman is the perfectly blends modern face of Arabia with its ancient soul. Oman's coast is lined with many beautiful beaches resorts and hotels. Beach activity includes snorkeling, boating and water sports, and fishing excursions. Four-wheel drive, camel riding, sandboarding, and visits to Bedouin communities into the Wahiba Sands and other desert areas are popular. Muscat is the largest city and capital of Oman. Indians are the largest expatriates constitute almost 20% of Oman's total population. 1 Omani Rial equals 191.46 Indian Rupee
Dindin WooHoo Jack
Year of Passing: 2016
Muscat, Oman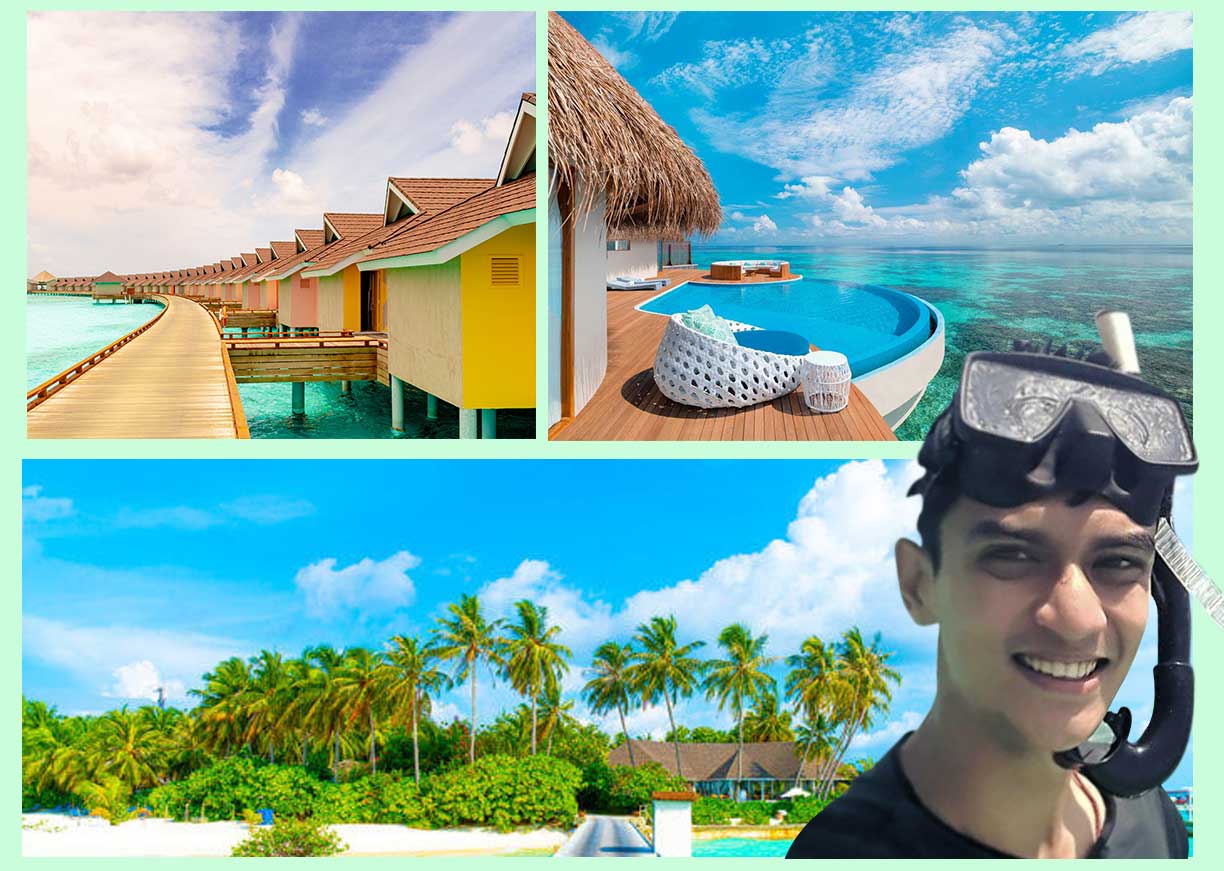 Maldives
Maldives is a nation of islands in the Indian Ocean, that spans across the equator. Tourism is the largest economic industry in the Maldives, The Maldives are known for their natural environment including the Blue Ocean, white beaches, and clean air. The climate of The Maldives is ideal for visitors to get engaged in water sports such as swimming, fishing, scuba diving, snorkeling, water-skiing, windsurfing and skate boarding. The natural environment of the Maldives attracts tourists all over the world and every year. Its tourism industry is today the Maldives' largest revenue generator. Due to their extraordinary underwater scenery and clean water, the Maldives is ranked among the best recreational diving destinations of the world. The capital city of Maldives is Male and 1 Maldivian Rufiyaa equals 4.78 Indian Rupee.
Prashant Chhetri
Year of Passing: 2015
Malé, Maldives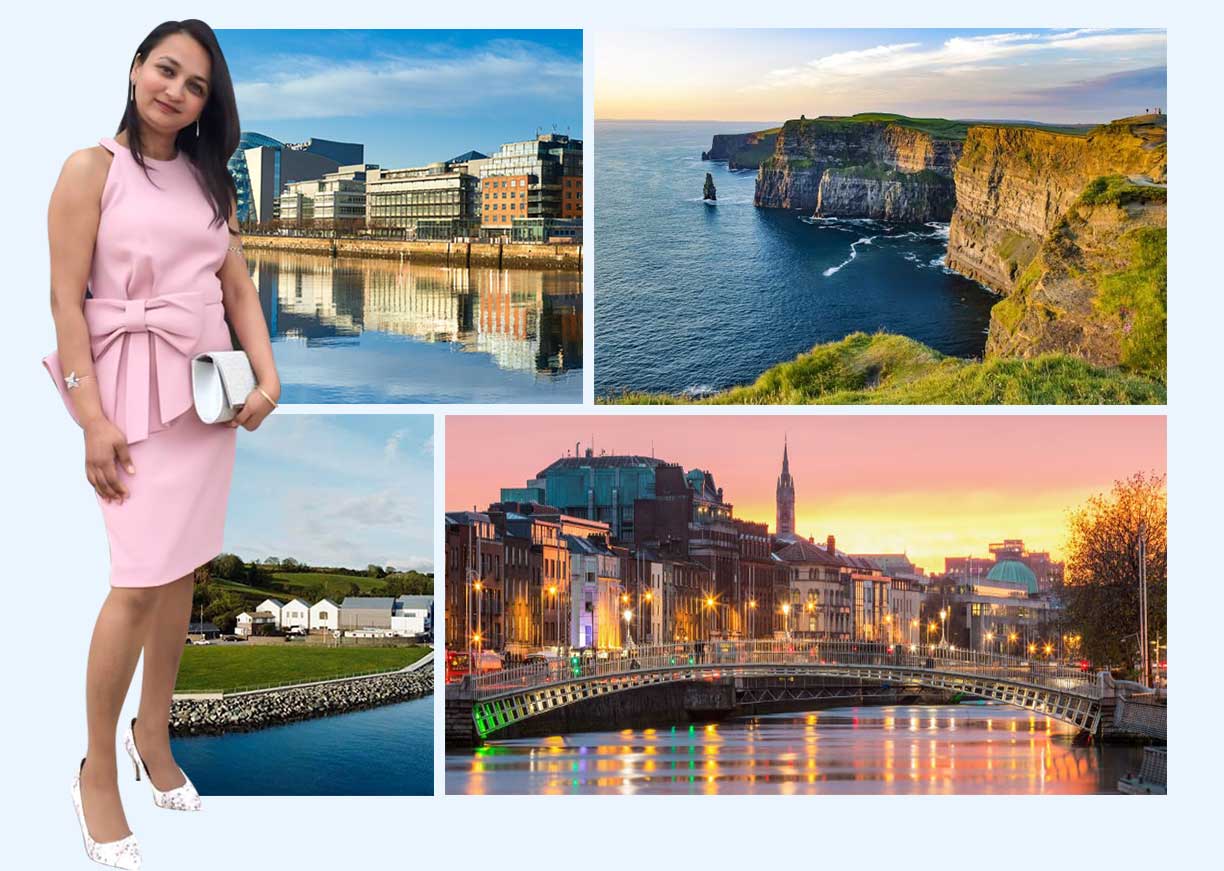 Ireland
Ireland ranks among the top ten wealthiest countries in the world in terms of GDP per capita. Dublin is the capital and largest and most populated city in Ireland. Ireland adopted the Euro as their currency since 1999. One Euro is equal to 85.27 Indian Rupees. Ireland is famous for its scenic coastline and villages and towns by the shoreline. Tourism in the Republic of Ireland is one of the biggest contributors to Ireland. 9.0 million people visited the country in 2017. Lonely Planet listed Ireland as the world's friendliest country and Cork city as one of the top ten cities in the world. Travel and tourism is estimated to have directly and indirectly contributed a total of over 127 thousand jobs in Ireland in 2018, this figure will rise to 180.4 thousand by 2028.
Rakhi Mukherjee
Year of Passing: 1999
Bantry, Ireland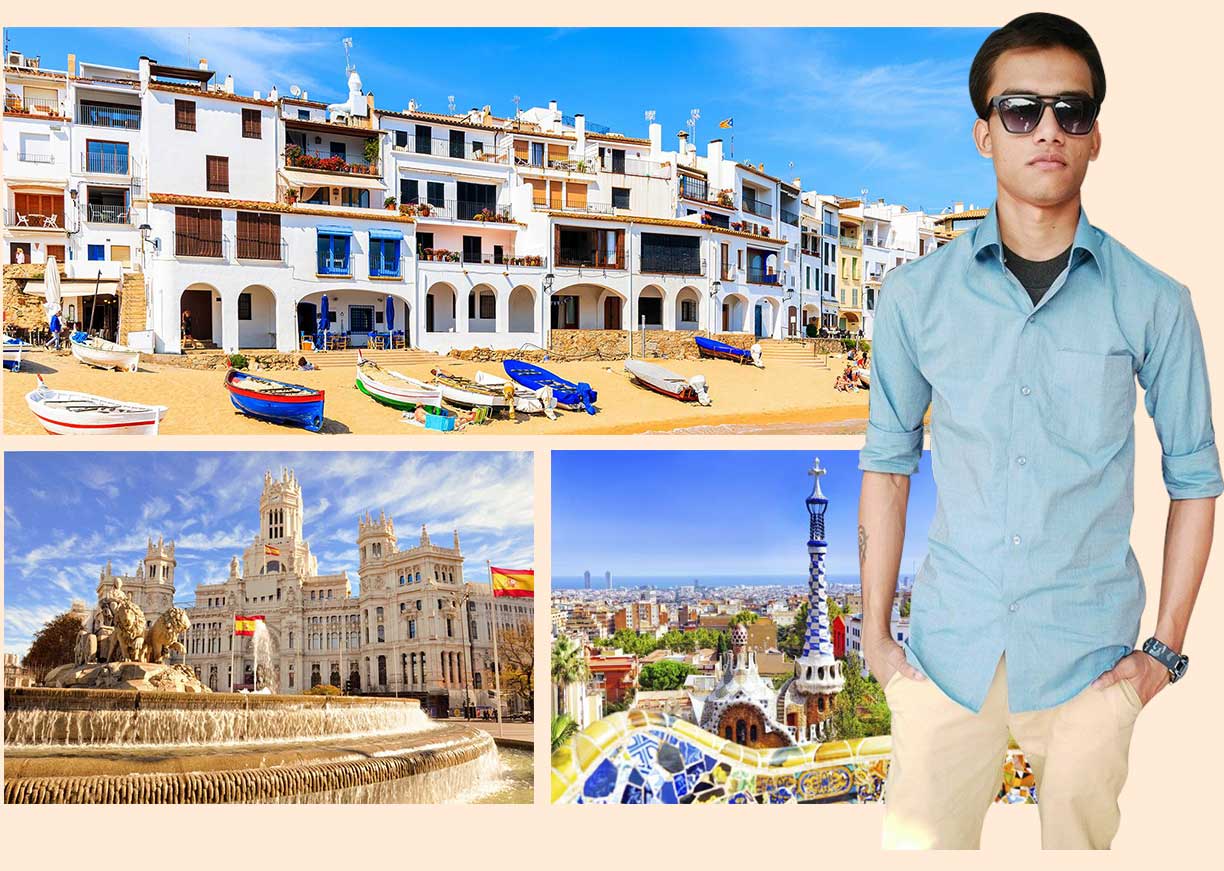 Spain
Spain – Tourism in Spain is the third major contributor to national economic life. In 2019, Spain was the second most visited country in the world, With amazing beaches and super fun nightlife, Spain is considered to be one of the most exotic countries in Europe. Spain also known for its snowy mountains and deserts. The country is historically rich with the third rank in the number of UNESCO World Heritage Sites in the world. Spain, the country of fiestas and festivals! La Tomatina, The Wine Battle of Haro, Running of Bulls, Carnival draws tourists from every corner of the world. Spain is a popular destination in Europe for cruise tourism. Spain's capital and the largest city is Madrid. The overwhelming majority of Indians in Spain live in the Barcelona area the land of Messi.
Saumyadeep Ghosal
Year of Passing: 2016
Spain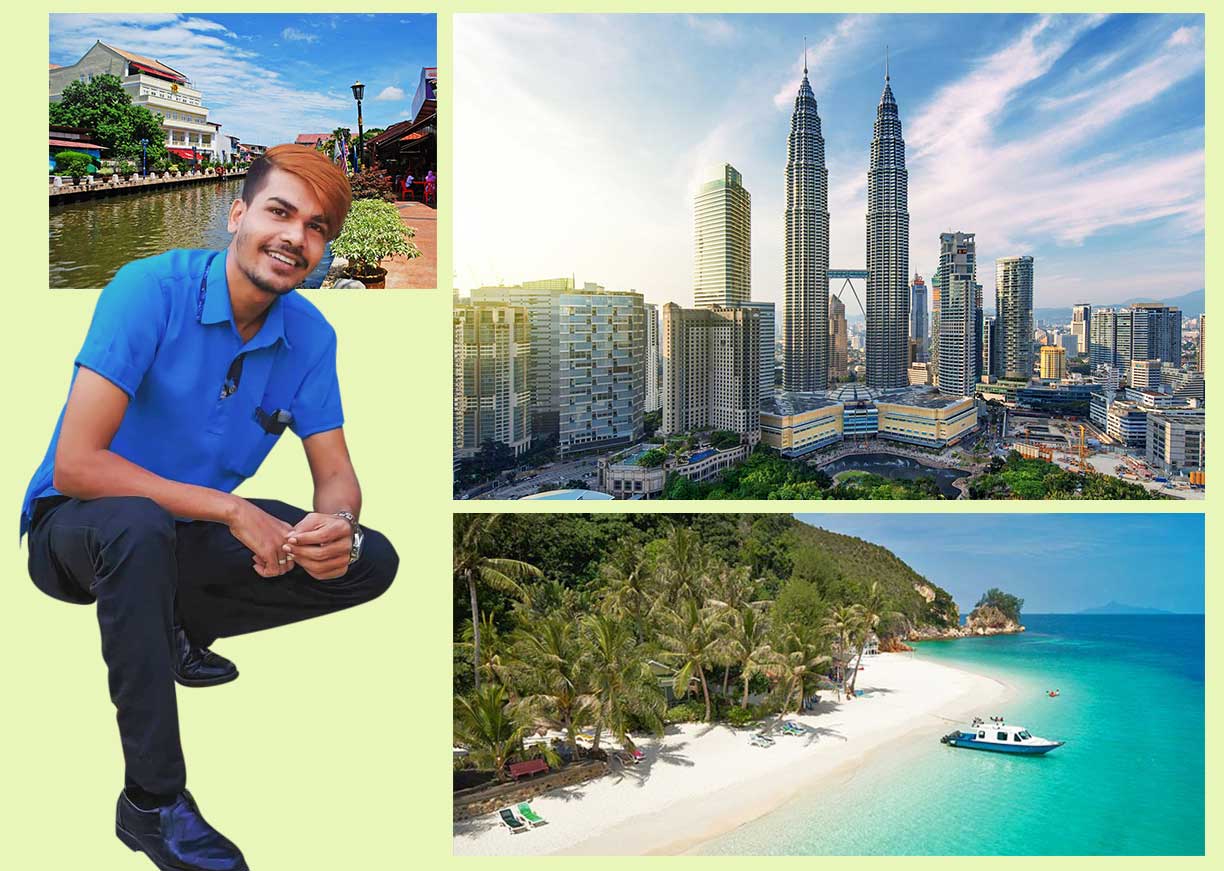 Malaysia
Malaysia is a Southeast Asian country. It's known for its beaches, rainforests, and mix of Malay, Chinese, Indian, and European cultural influences. The capital, Kuala Lumpur, is home to colonial buildings, busy shopping districts such as Bukit Bintang and skyscrapers such as the iconic, 451m-tall Petronas Twin Towers. It is also the tourist hub of the country with magnificent attractions like Aquaria KLCC, Merdeka Square, Batu Caves, Istana Budaya, Thean Hou Temple, and a dozen museums, parks, and shopping centers. Providing a striking contrast to it are the traditional longhouse villages and pristine rainforests in the state of Sarawak. You can spot orangutans, crocodiles, proboscis monkeys, and the world's largest flower – the Rafflesia here. Indian Diaspora holds a strong presence in Malaysia. Malaysian Indians form the 5th largest community of Overseas Indians in the world. One Malaysian Ringgit equals to 17.66 Indian Rupee
Ranveer Singh
Year of Passing: 2020
Kajang, Malaysia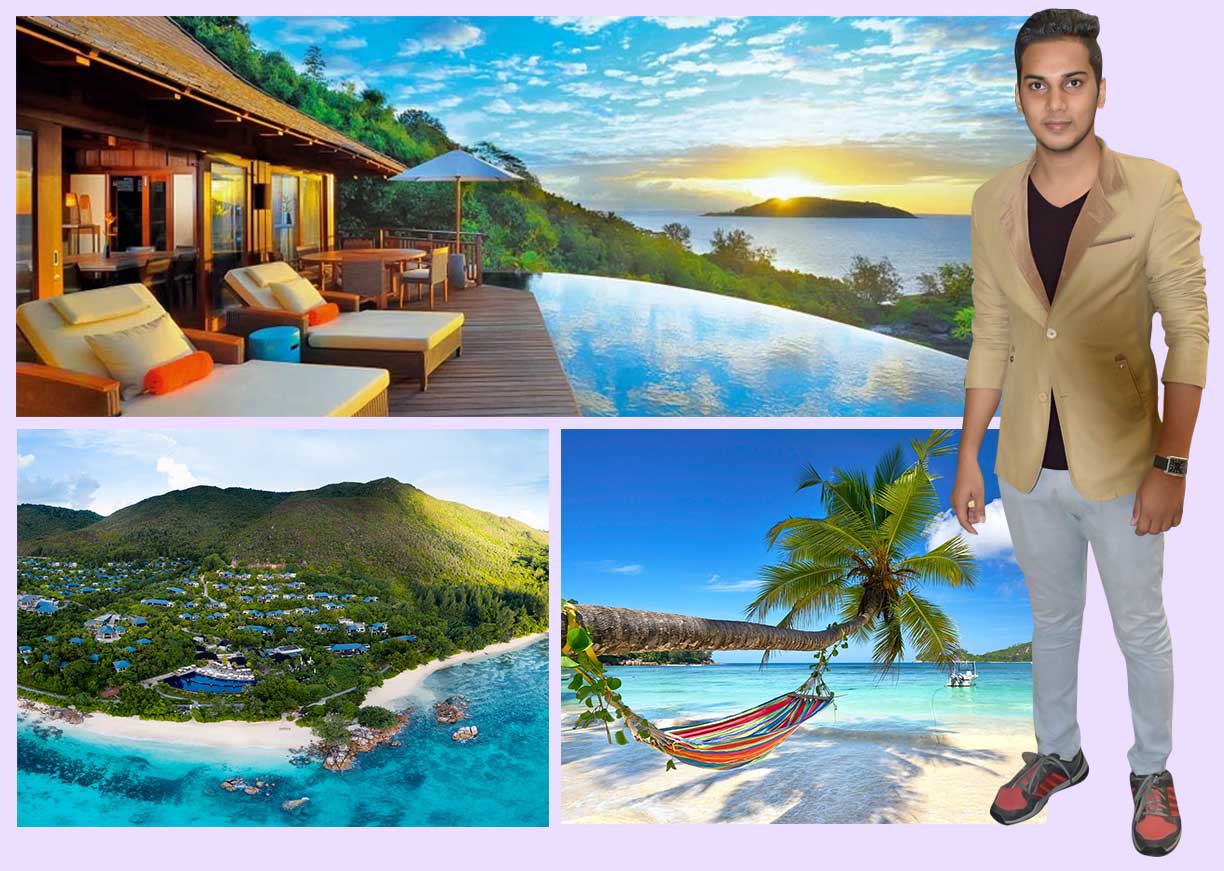 Seychelles
Seychelles is an archipelagic island country in the Indian Ocean at the eastern edge of the Somali Sea. The country consists of 115 islands. Its capital and largest city, Victoria, lies 1,500 kilometers (932 mi) east of mainland Africa. Other nearby island countries and territories include Comoros, Madagascar, Mauritius, and the French territories of Mayotte and Réunion to the south; as well as the Maldives and Chagos Archipelago to the east. Seychelles' stunning topography of coral reefs, drop-offs, wrecks, and canyons, coupled with the rich marine life, makes it one of the best diving sites around the world. Mahe is the capital of Seychelles termed as the world's smallest capital city. one Seychellois rupee is equal to 4.11 Indian Rupees.
Hassan Raza
Year of Passing: 2018
Victoria, Seychelles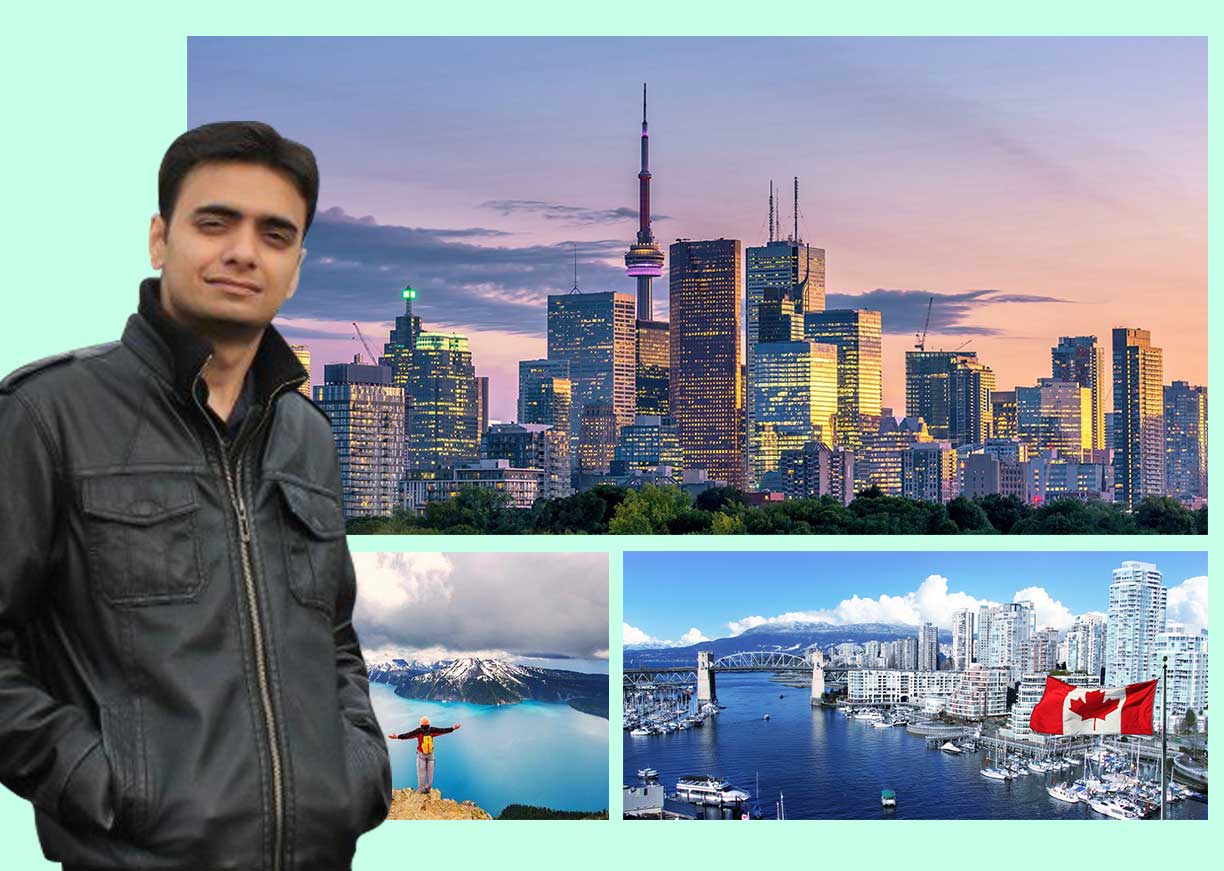 Canada
Canada is a country covering 9.98 million square kilometers making it the world's second-largest country by total area. Canada's capital is Ottawa, and its three largest metropolitan areas are Toronto, Montreal, and Vancouver. Canada contains the world's eighth-largest Indian Diaspora. Toronto has the largest Indian Canadian population in Canada. The highest density concentrations of Indian Canadians are found in Vancouver, Surrey, Burnaby, Richmond, Abbotsford, and Delta. Canada Permanent Residency (PR) is the most sought-after visa category for skilled professionals in India. Canada introduced the Express Entry system in January 2015. It is a great opportunity for those looking to work & settle in Canada. The value of one Canadian dollar is equal to 55.5 Indian Rupees
Avinay Babbar
Year of Passing: 2005
Vancouver, Canada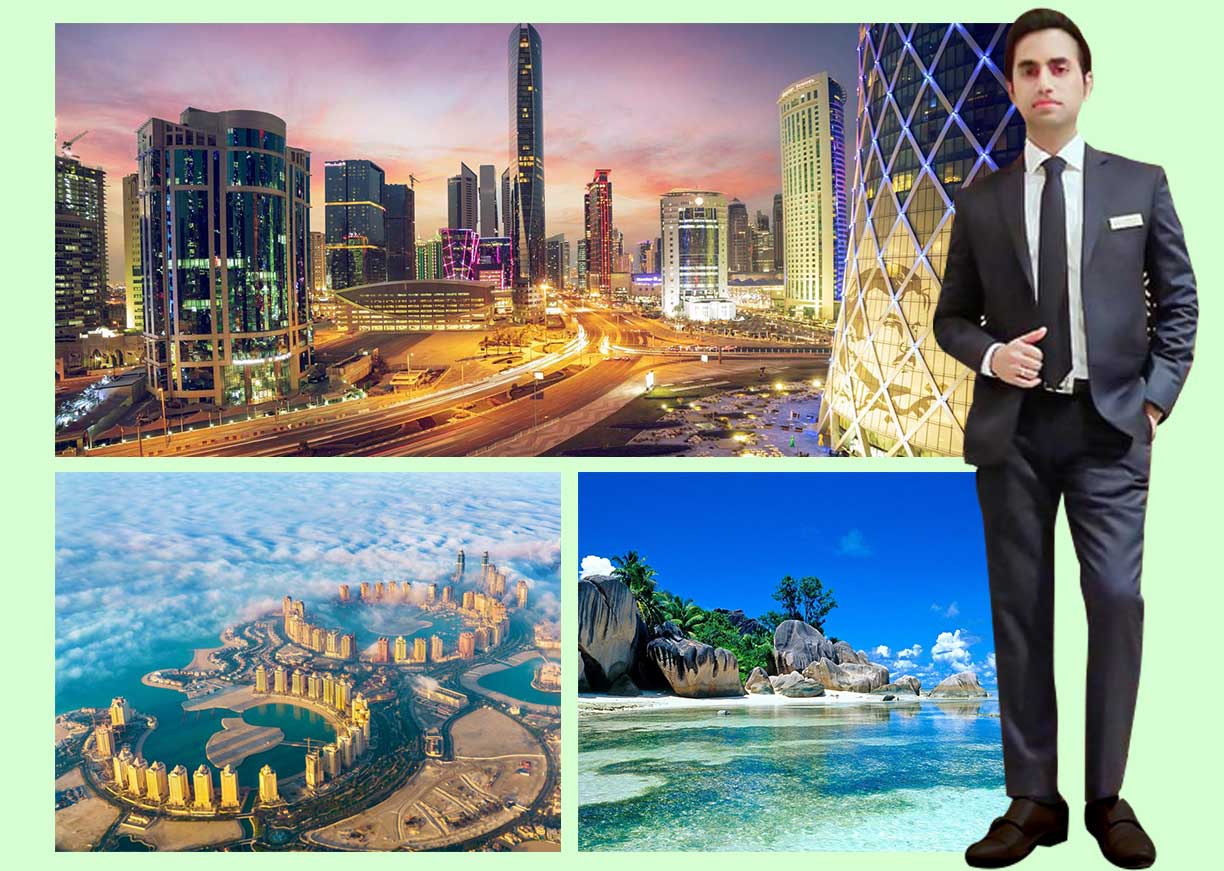 Qatar
Qatar the independent emirate on the west coast of the Persian Gulf. Qatar is a financial, trading and business centre of global significance. Qatar brings together old world hospitality with cosmopolitan sophistication, the chance to enjoy a rich cultural heritage, new experiences and adventures. Qatar has earned its place on the tourist map, positioning itself as a vibrant and welcoming destination. Doha the capital of Qatar known for its futuristic skyscrapers and other ultramodern. The Indians are the largest among the expatriate population in the country. Qatar has many affiliated school with CBSE . Qatar to host 2022 FIFA World Cup. It will be the first Arab state to host the World Cup 1 Qatari Rial equals 20.26 Indian Rupee.
Anikesh Prashar
Year of Passing: 2008
Doha, Qatar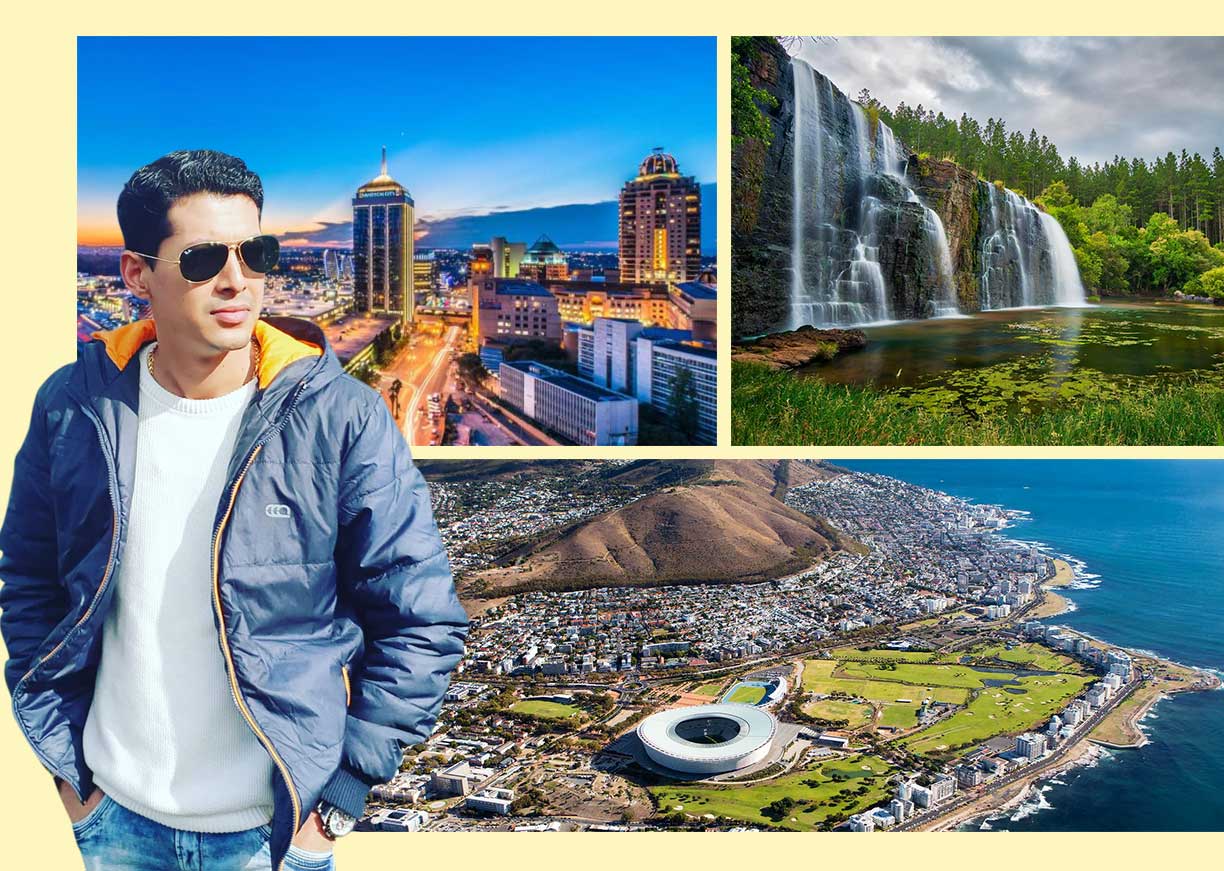 South Africa
South Africa, officially the Republic of South Africa (RSA), is the southernmost country in Africa South Africa has three capital cities: executive Pretoria, judicial Bloemfontein, and legislative Cape Town. The largest city is Johannesburg. South Africa is a land of picturesque natural landscape and game reserves, diverse cultural heritage, and vineyard. Some of the most popular destinations include several national parks, such as Kruger National Park in the north of the country, the coastlines and beaches of the KwaZulu-Natal and Western Cape provinces. South Africa is home to the largest population of people of Indian descent in Africa, at 1.3 million. In fact, Durban is sometimes called the "largest Indian city outside India"
Saprativ Dey
Year of Passing: 2010
Cape Town, South Africa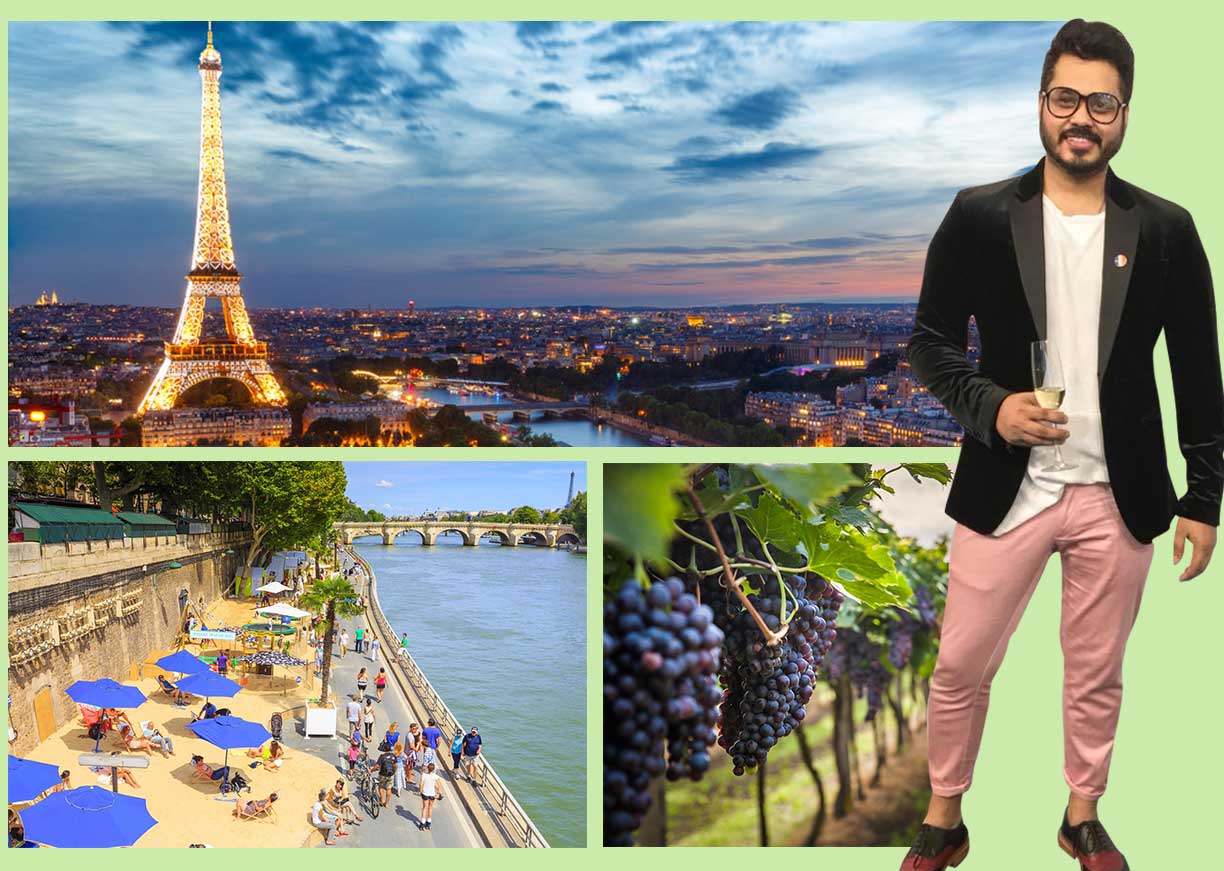 France
France, in Western Europe, encompasses medieval cities, alpine villages and Mediterranean beaches. Paris, its capital, is famed for its fashion houses, classical art museums including the Louvre, and monuments like the Eiffel Tower. The country is also renowned for its gourmet cuisine. All these the most popular tourist destinations in the world. France is one of the largest wine producers in the world and it is produced thought the country. 8 lakh plus Indian travelers arrived in France in 2018. The other major cities apart from Paris are Lyon, Marseille, Toulouse, and Nice. Cannes, a resort town on the French Riviera, is famed for its international film festival. The euro is the official currency of France, which is a member of the European Union.
Priyam Chatterjee
Year of Passing: 2015
Paris, France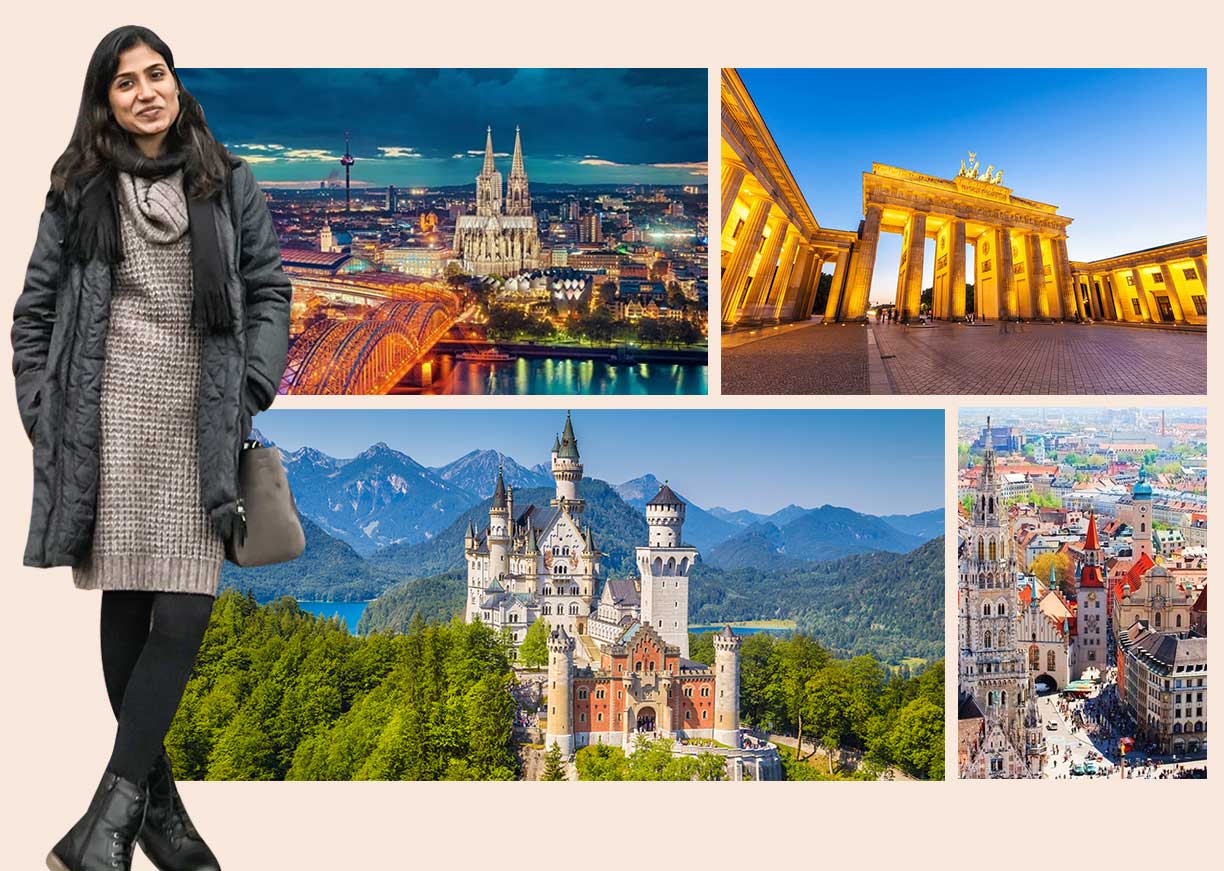 Germany
Germany has the largest national economy in Europe. Germany is a Western European country with a landscape of forests, rivers, mountain ranges, and the North Sea beaches. Germany is the eighth-most-visited country in the world. Berlin, the capital of Germany is known for its art scene, modern architecture, and happening nightlife. Berlin Wall, Museum Island, Brandenburg Gate, and Holocaust Memorial are the key attractions. Frankfurt is the major financial hub of the country it glints with skyscrapers and is home to one of the largest stock exchanges in the world. Munich is the city where the world comes together to celebrate the famous Oktoberfest festival. Indian Diaspora with its 25 million NRI and Persons of Indian Origin.
Sumana Pandey
Year of Passing: 2016
Bremen, Germany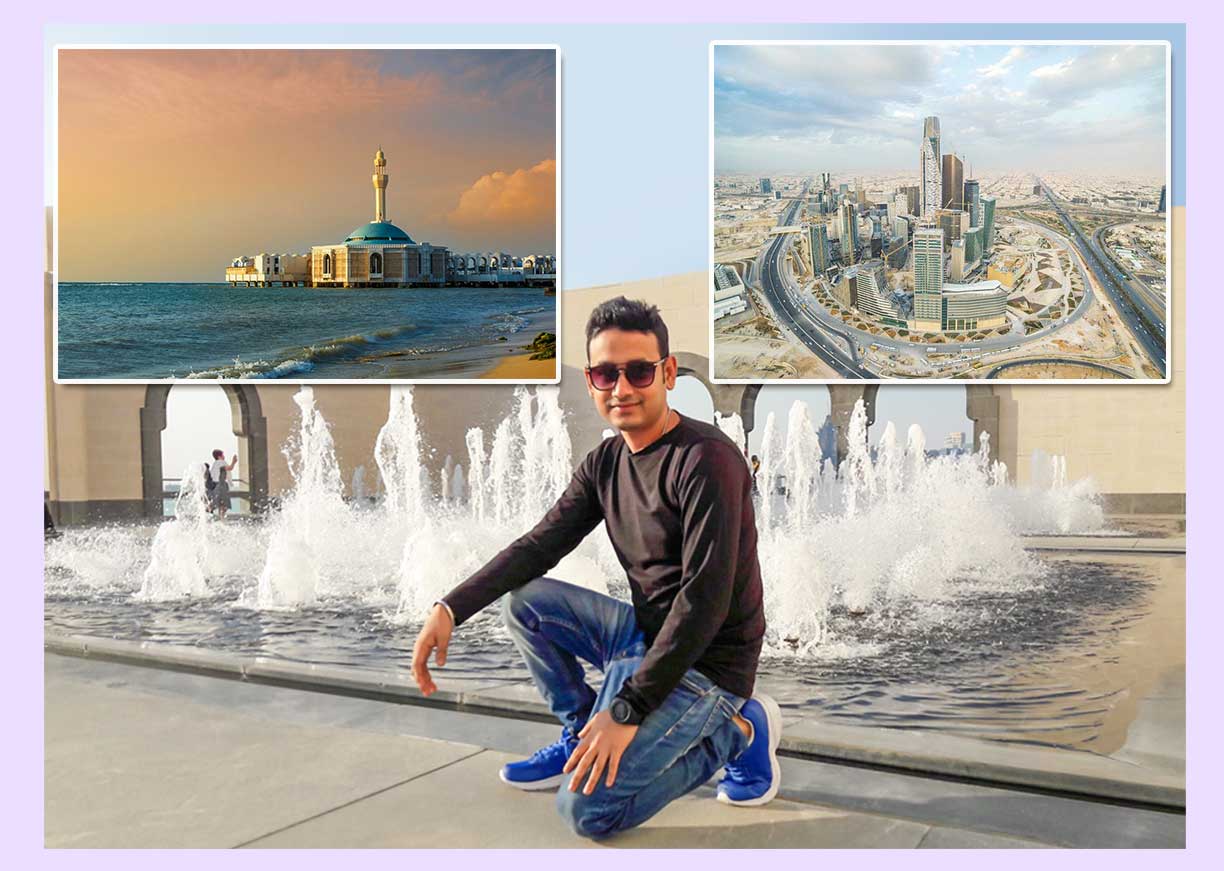 Saudi Arabia
Saudi Arabia first opened its doors to international tourists in September 2019. By March 2020, more than 500,000 tourism visas had been issued, making. International visitors could explore the country's five UNESCO heritage sites, as well as pristine beaches, mountain views and bustling cities. Red Sea is being developed as a beach. The Red Sea is one of the seven wonders of the underwater world. Known for its beautiful coral reefs and abundant marine life, it is listed as one of the best diving locations in the world. Riyadh is the capital city. Indians in Saudi Arabia are the largest community of expatriates in Saudi Arabia. Between then and April 2016, 500,000 Indians moved to Saudi Arabia for employment. One Saudi Riyal equals 19.67 Indian Rupee
Krishanu Dutta
Year of Passing: 2017
Riyadh, Saudi Arabia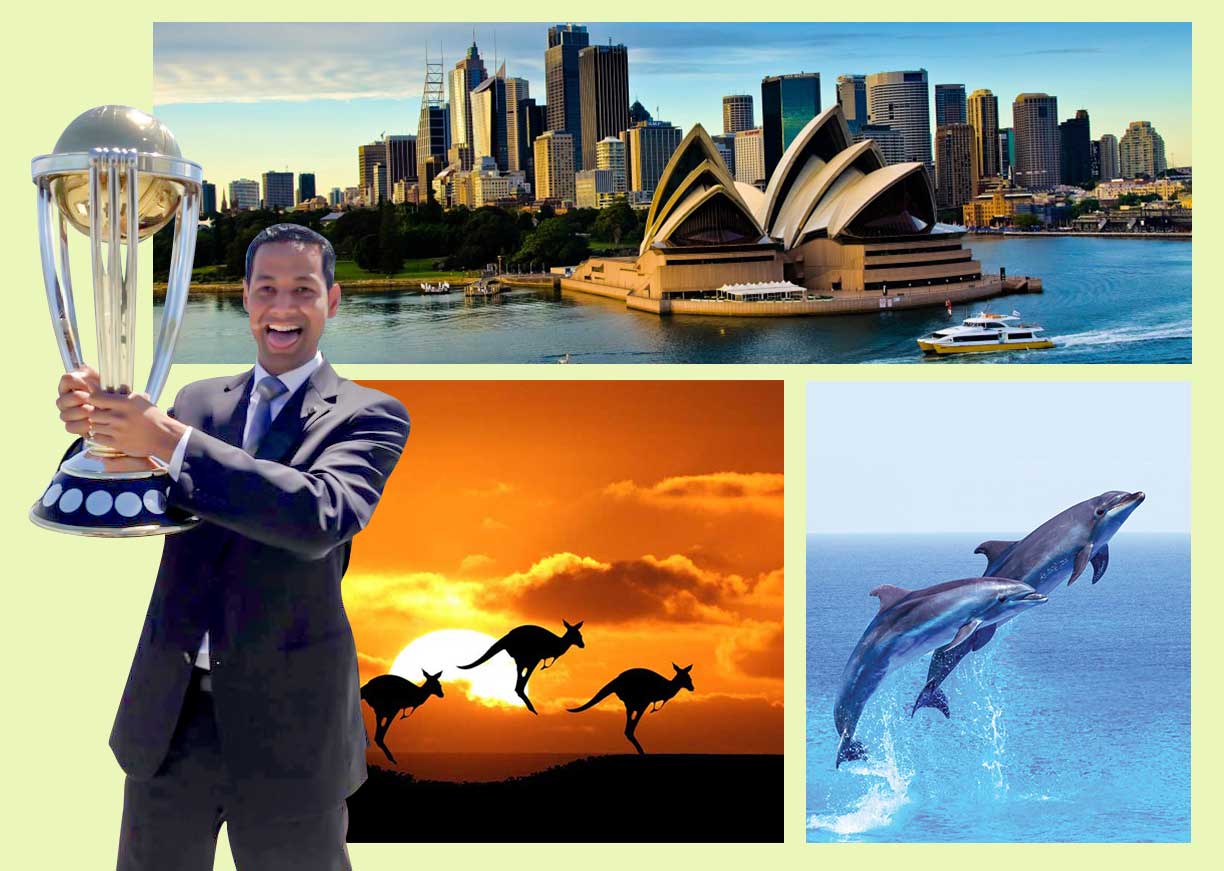 Australia
Australia is the largest country in Oceania and the world's sixth-largest country by total area. Australia's capital is Canberra, and its largest city is Sydney. The country's other major metropolitan areas are Melbourne, Brisbane, Perth, and Adelaide. Australia is a highly developed country and high-income economy, with the world's tenth-highest per capita income. Immigrants account for 30% of the population. The country ranks highly in quality of life, health, education, economic freedom, and civil liberties. A land of Kangaroos, Koala, Whale, Dolphins, stunning long silky white beaches for sailing, cruising, and swimming. 38209 Indians became an Australian citizen in 2019-20. Victoria had the highest number of migrants from India, followed by New South Wales.
Siddhartha Kaul
Year of Passing: 2002
Adelaide, South Australia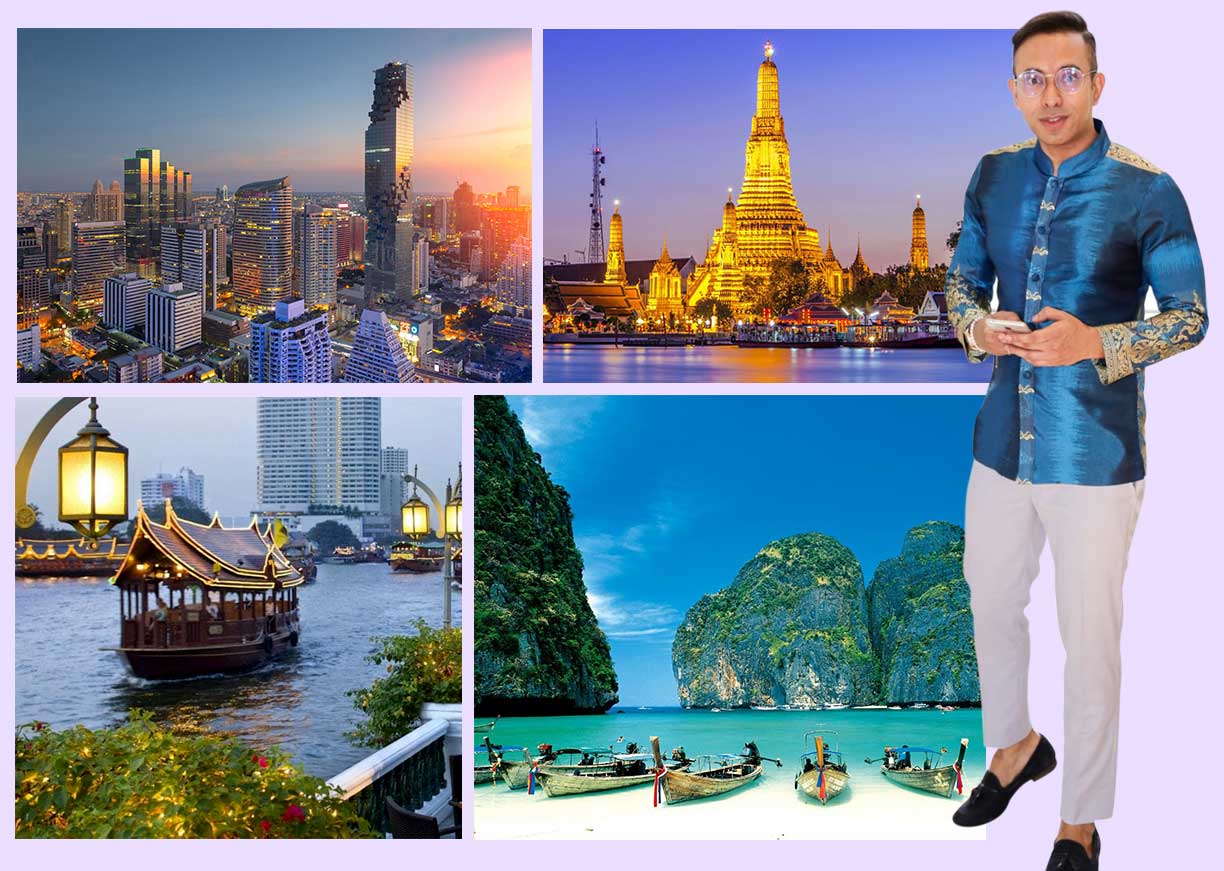 Thailand
Thailand is a Southeast Asian country. It's known for tropical beaches, opulent royal palaces, ancient ruins, and ornate temples displaying figures of Buddha. In Bangkok, the capital, an ultramodern cityscape rises next to quiet canalside communities and the iconic temples of Wat Arun, Wat Pho, and the Emerald Buddha Temple (Wat Phra Kaew). Thailand, a dreamy beachside paradise destination such as Pattaya, Phuket, Krabi, Koi Samui. An ideal destination for food lovers, restaurants, hotels, and street-side eateries are known to serve some of the most spectacular cuisines. Tourism plays an ever more important role in the Thai economy. 1 Thai Baht equals 2.33 Indian Rupee
Sukamal Mondal
Year of Passing: 1995
Bangkok, Thailand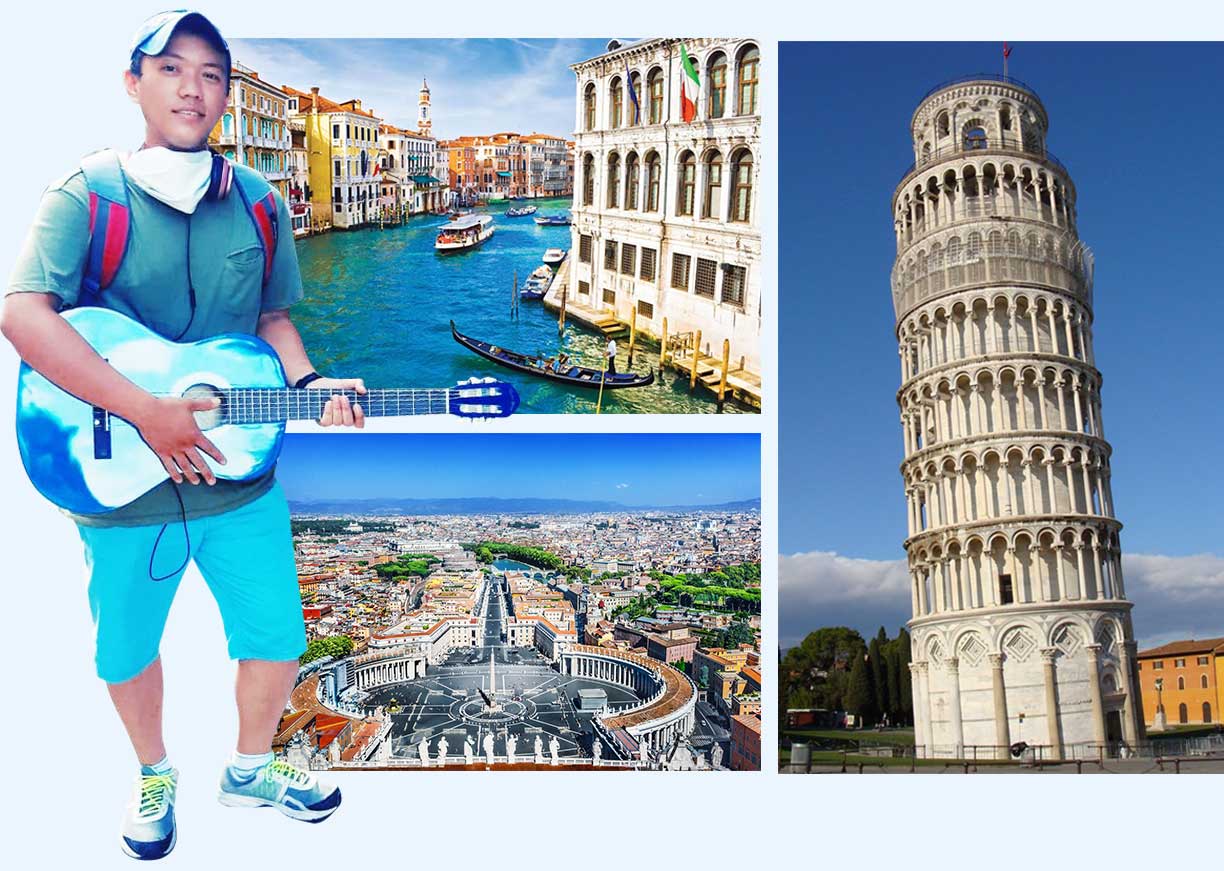 Italy
Italy is a boot-shaped peninsula in the heart of the Mediterranean Sea. It shares its northern borders with France, Switzerland, Austria, and Slovenia. The charming Alps and Apennine mountains criss-cross the country's landscape. Rome- the capital city is famed for its 3000 years old architecture, art, and historical heritage and is home to the Vatican City where the Pope lives. The Colosseum – one of the Seven Wonders of the World, a gondola ride on the canals of Venice, Milan has known for the Gothic Duomo di Milano cathedral and the Santa Maria Delle Grazie convent flaunt Leonardo da Vinci's fresco, Florence is known for Renaissance masterpieces such as Michelangelo's "David". Italy is also known worldwide for its pizza, pasta, opera music, and glitz. One can hire any super elite car in Italy including Ferrari, Pagani, Alfa Romeo, Maserati after all, the country has a history of starting Formula1. After the UK, Italy hosts the biggest Indian Diaspora in Europe.
Bir Kumar Singha
Year of Passing: 2017
Brescia, Italy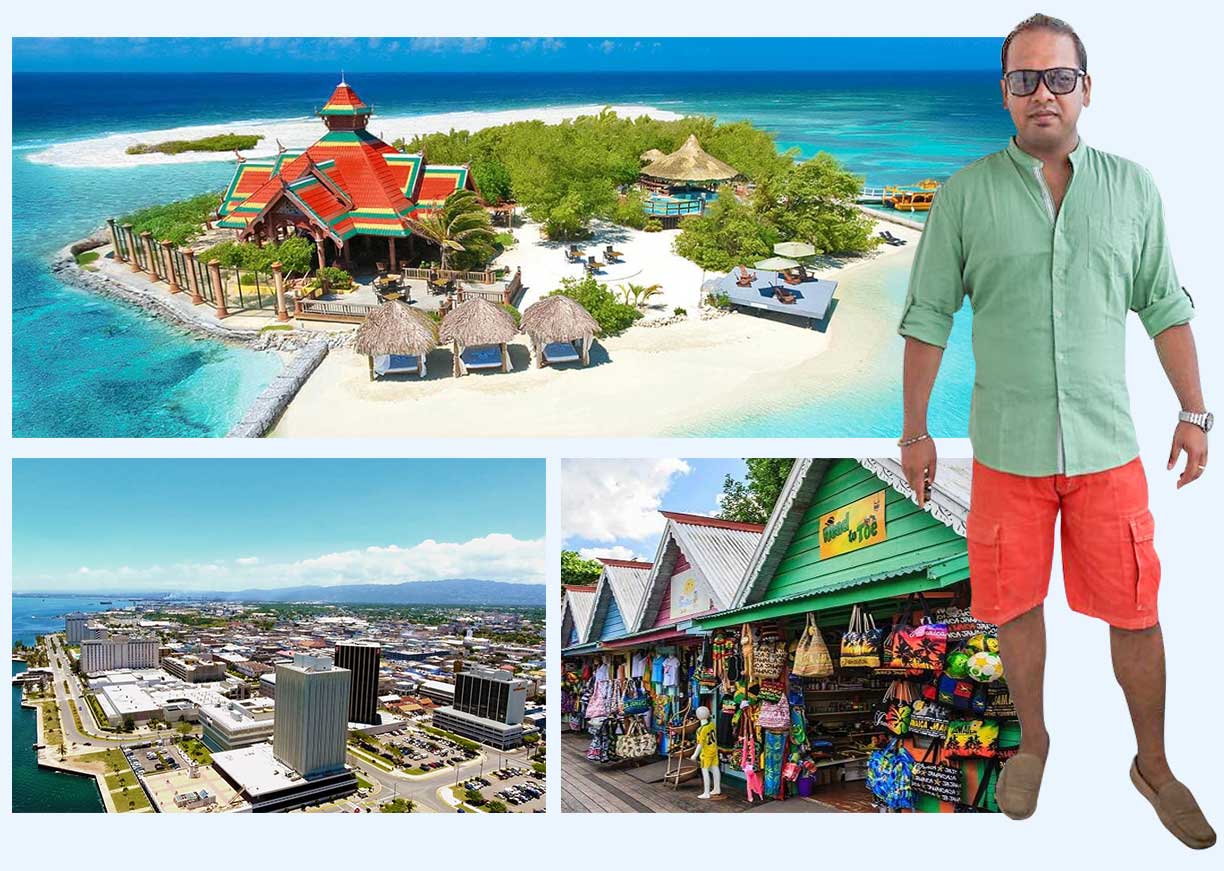 Caribbean Islands
The Caribbean Islands also are known as the West Indies is a massive archipelago located in the Caribbean Sea. The Caribbean islands are made of 25 independent countries and other territories namely, Jamaica, Barbados, Saint Lucia, Trinidad & Tobago, Antigua, Bahamas, Dominica, Puerto Rico, etc. The region boasts an amazing year-round climate, countless miles of white sand beaches, gorgeous coral reefs, shimmering, crystal-clear water, incredible biodiversity, and much more. Tourism is one of the Caribbean's major economic sectors. With 25 million visitors it is often described as, "the most tourism-dependent region in the world". The Indian Diaspora in the Caribbean is one of the most vibrant across the globe. Caribbean accounts for more than 35% of all cruise vacations globally.
Prateek Basu
Year of Passing: 2006
Saint Lucia, Caribbean Islands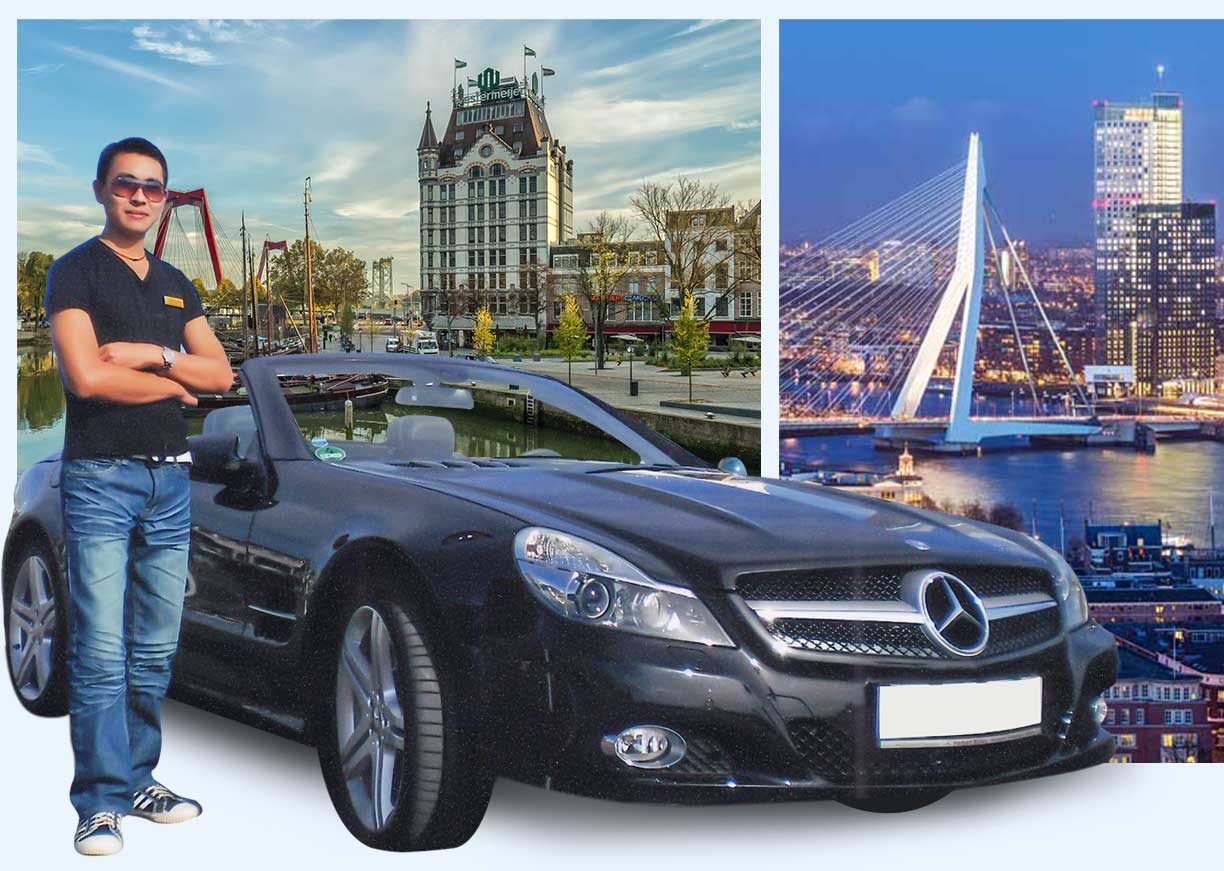 Netherlands
The Netherland / Holland / Dutch are different names refer to a single country. The Netherlands, a country in northwestern Europe, is one of the most vibrant and interesting countries in Europe. It is known for a flat landscape, canals & dams, tulip fields, windmills, World-renowned art museums, cycling routes, phenomenal nightlife, picture postcard-pretty towns as well as dynamic cities like Rotterdam and The Hague. Amsterdam is the capital city and is home to the Rijksmuseum, Van Gogh Museum. Due to its relatively small size, it is easy to visit the Netherlands fairly quickly and to see a lot of the country in a short space of time. A total of approximately 19 million tourists visited the Netherlands in 2018.
Prince Thangjam
Year of Passing: 2008
Netherlands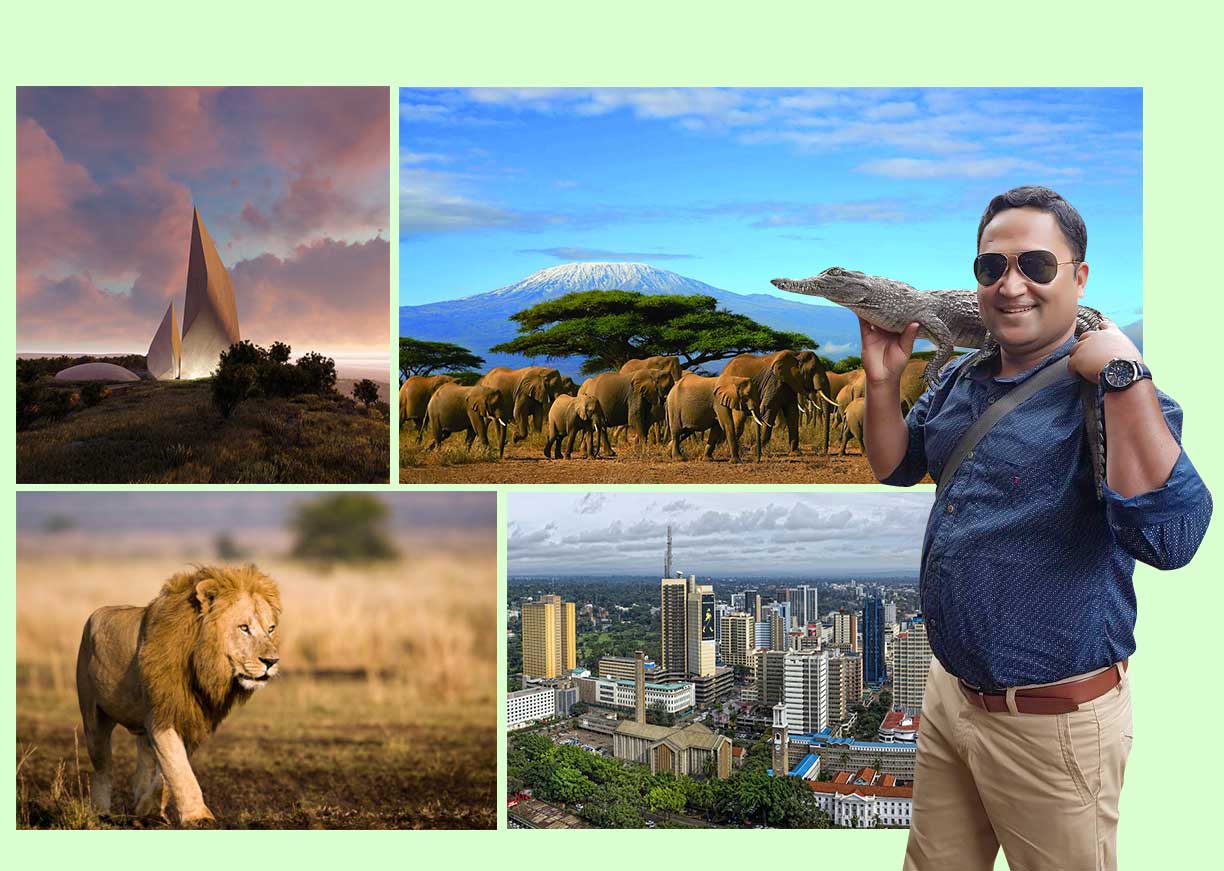 Kenya
Kenya is a country in East Africa with a coastline on the Indian Ocean. It encompasses savannah, Lakelands, the dramatic Great Rift Valley and mountain highlands. It's also home to wildlife like Lions, Elephants, Zebra, Giraffe, Cheetah, Leopard, Crocodile, Rhinos, and innumerable bird species. Kenya where one can find peace amidst its tranquil environment, and also explore the extensive variety of aquatic life which includes species like African helmeted turtles, variable mud turtles, Williams' mud turtle, and 500 species of fish. From Nairobi, the capital, safaris visit the Maasai Mara Reserve, known for its annual wildebeest migrations. Tourism in Kenya is the second-largest source of foreign exchange. Nairobi is the capital and largest city, followed by Mombasa the second largest coastal city.
Anand Singh
Year of Passing: 2008
Nairobi, Kenya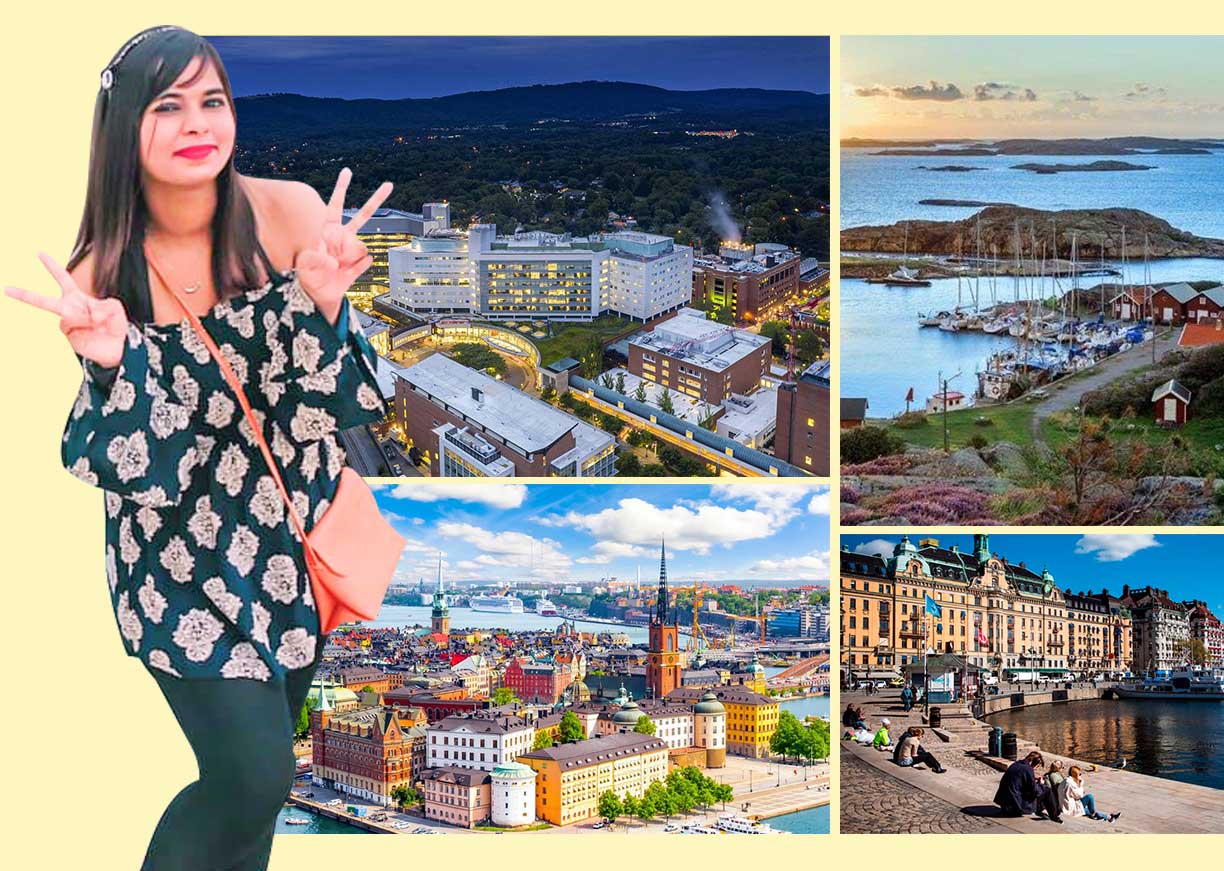 Sweden
Sweden located in Northern Europe shares borders with Finland in the east and Norway to the west. It is also connected with Denmark by a bridge-tunnel in the southwest. Stockholm is the capital and largest city of Sweden. This Scandinavia beauty has much to allure tourists. It is blessed with a rich landscape of verdant forests, pristine lakes, and rolling mountains that mingle beautifully with stunning historical sites. This combination of nature with the artistic prowess of man makes for a breathtaking experience. It also houses the world's first-ever Ice Hotel. Sweden has recorded 5.5 growth rates in arrivals to the country in 2018. Sweden is among the most popular tourist destinations across the world.
Dharmita Singh
Year of Passing: 2015
Princess Cruises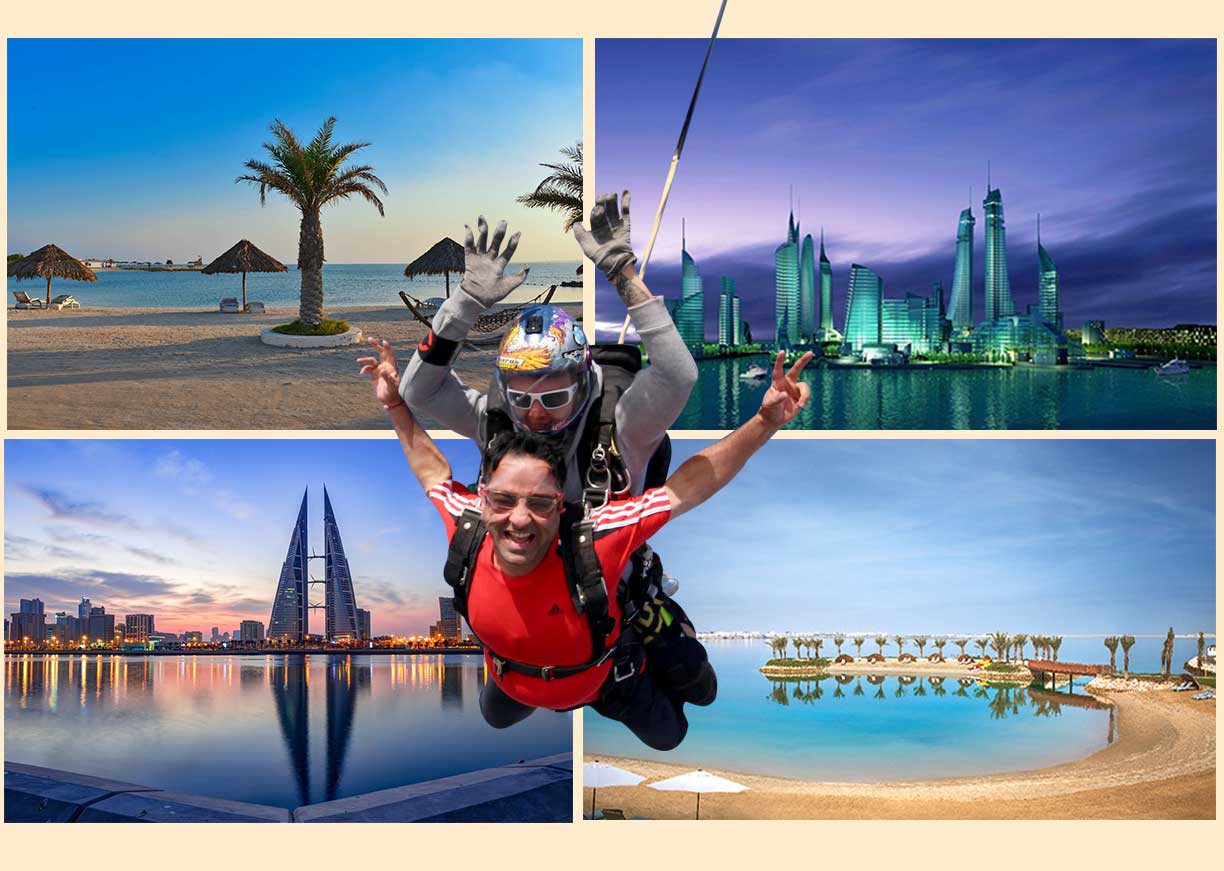 Bahrain
Bahrain officially the Kingdom of Bahrain is a sovereign state in the Persian Gulf. it is the third-smallest nation in Asia after the Maldives and Singapore. The capital and largest city is Manama. Bahrain receives four million tourists a year. Bahrain's rich trading history is reflected in numerous archaeological sites. Al Dar Islands, a small island off the coast of Sitra offers regular pearl dives and cruises; you can also get the chance to see up to 30 types of coral, dolphins and more than 200 species of fish. Today, Indians number at an estimated 400,000 people out of the country's total population of 1.3 million, making them the largest expatriate group in the country. One Bahraini Dinar equals to 195.62 Indian Rupee.
Naveen Kumar Tiwari
Year of Passing: 2000
Manama, Bahrain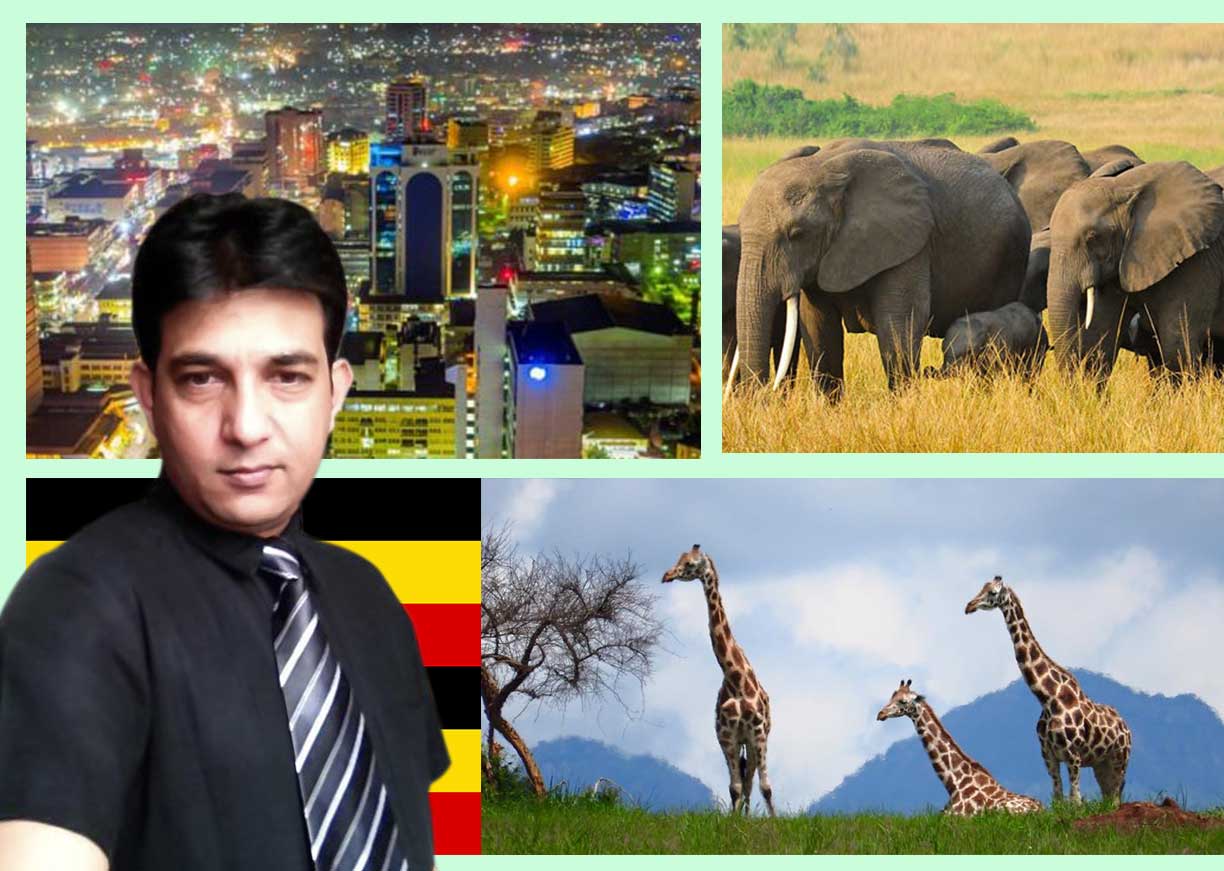 Uganda
Uganda, a country in east-central Africa. It is bordered by Kenya, Sudan, Congo, Rwanda, and Tanzania. Uganda diverse landscape surrounds the snow-capped Rwenzori Mountains and great Lake Victoria. Its abundant wildlife includes chimpanzees, gorillas, hippos as well as rare birds. Tourism in Uganda is focused on Uganda's landscape and wildlife. It is a major driver of employment, investment, and foreign exchange. Tourist Arrivals in Uganda 1800 Thousand in 2018. Kampala, capital and largest city of Uganda. New opportunities are emerging for Indian professionals in Uganda. Indians can go to Uganda on a tourist visa and then look for a job. "It is easy for Indians to settle down in Uganda. Many young professionals are moving to Uganda. Nimisha J Madhvani, Uganda's High Commissioner to India is one of the prominent Indians.
Sanjeev Jaiswal
Year of Passing: 1998
Kampala, Uganda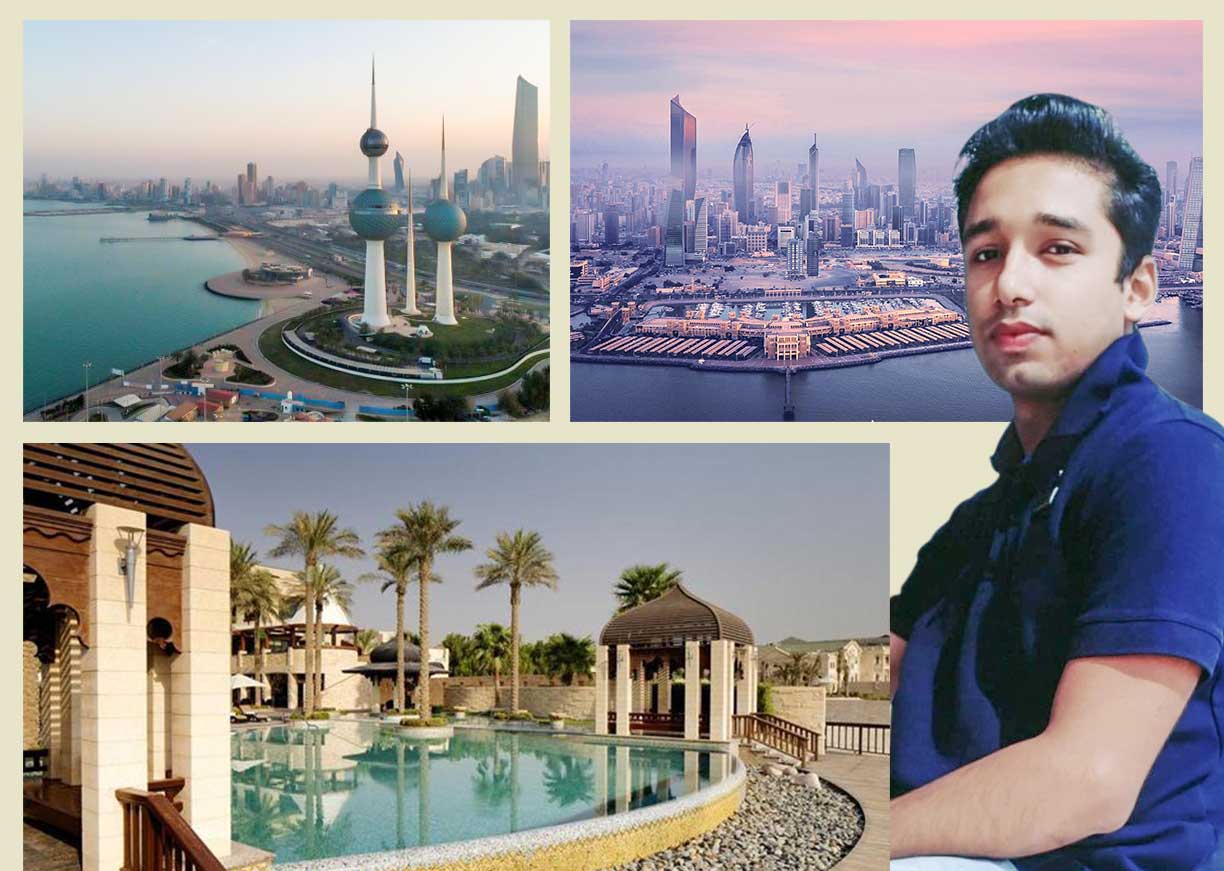 Kuwait
Kuwait is a country in Western Asia. is a country in Western Asia. There are around 960,000 Indians as of 2019. There are many Indians school in Kuwait. Kuwait City is the capital of Kuwait. Its neighbouring countries include Saudi Arabia, Iran and Iraq. Kuwait City is the capital of the country and is famous for its modern architecture. Kuwait includes modern day skyscrapers as well as ancient, beautifully built mosques, so it truly is a mix of modernity and the ancient times. Kuwait remains an oasis in a land of desert plains, the intriguing attractions on offer, from excellent museums and galleries to a fine souq, to a corniche with beaches and lively restaurants. One Kuwaiti Dinar equals 240.78 Indian Rupee
Souvik Raj Chakraborty
Year of Passing: 2015
Kuwait City, Kuwait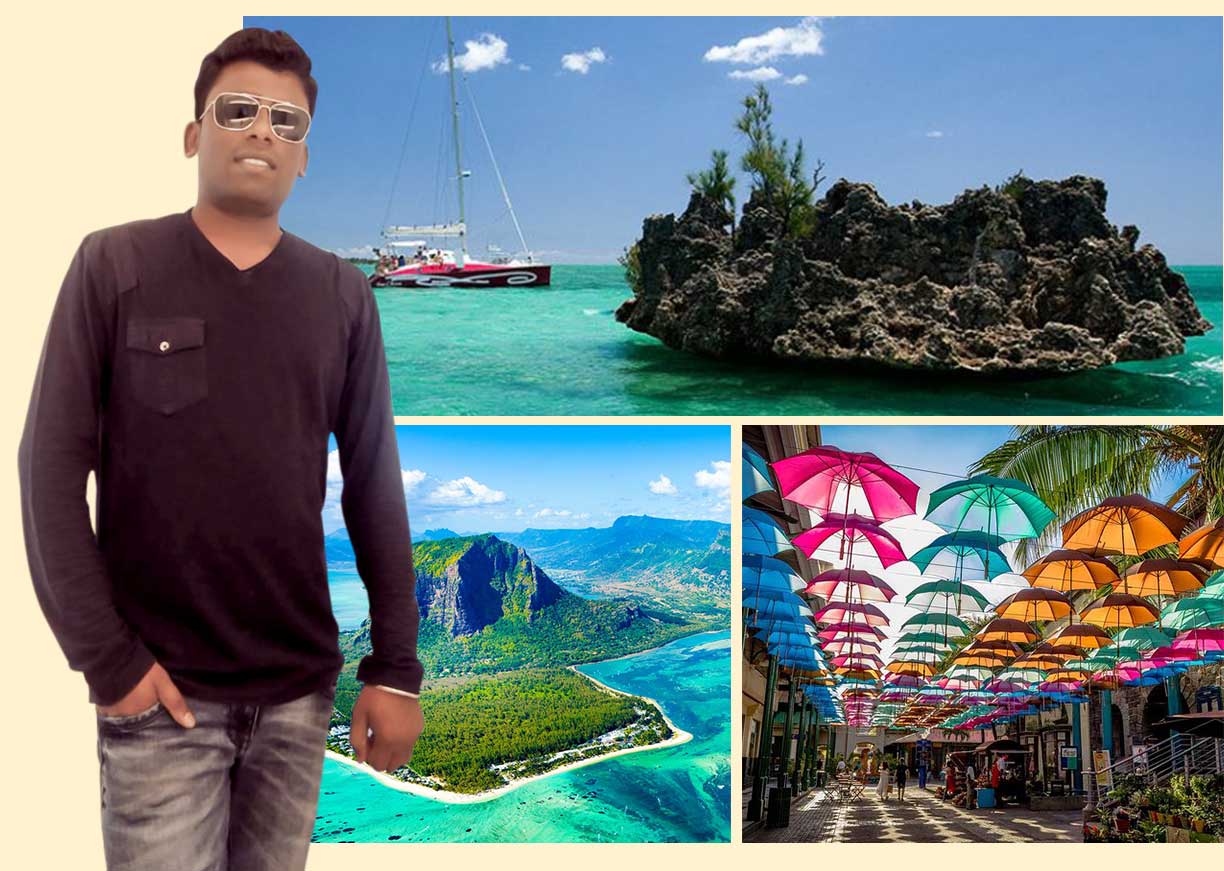 Mauritius
Mauritius, island country in the Indian Ocean, located off the eastern coast of Africa is known for its natural environment, white sandy beaches, lagoons, and the world's third-largest coral reef, National Park, rainforests, waterfalls, multi-ethnic cultural diversity, tropical climate and water sports. Mauritius offers a spectacular illusion. Sand and silt on the ocean floor runoff in a way that makes it look like they're pouring down a waterfall — or like the entire island is being sucked down a vast drain. Tourism is an important component of the Mauritian economy. The capital city is Port Louis. More than 68% of the Mauritian population are of Indian origin, most commonly known as Indo- Mauritians.
Ambuj Sony
Year of Passing: 2013
Quatre Bornes, Mauritius